After Collaborating with Jillionaire, Rocky Wellstack Makes a Splash with ADE Special
The 2016 Amsterdam Dance Event is now behind us, and the standard has been set for the next year in dance music. This is the time of year for the industry leaders in dance music to show off their new sound for 2017, and to set the trajectory for another big year.
Dancehall and latin vibes are back, with a whole new full sound that is rocking dance floors around the globe.
The Wellstack & Friends EP from independent label STACKED gives a diverse look at where rhythmic, energetic dance music is headed. Rocky Wellstack is a name that is on the rise in the scene, and this EP proves just that.
The EP features the up-and-coming Dutch producer's collaboration with Jillionaire of Major Lazer, which has already received a huge response. It's a unique take on dancehall that's modernized with the touch of some of the most talented producers in this style of music.
Originally meant to be a simple sampler, this project quickly developed into a 9-track EP and a collaboration with Dutch artist Olaf van Egeraat. The tracks were released for free during the Amsterdam Dance Event, and are now available to be downloaded for free from STACKED's SoundCloud channel.

Check out the full EP below: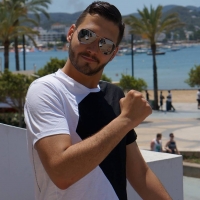 Alan Mandel
Alan is the curator of the EDM.com/AIA Hardstyle channel, and has been working in the hard music world since 2009. In addition to journalism, Alan performs various behind-the-scenes functions and is dedicated to spreading the sound to new frontiers.