Adventure Club Releases a 'Firestorm' With Their New Single [LISTEN]
Adventure Club have just made our jaws drop with the release of "Firestorm" featuring vocalist Sara Diamond.
The DJ duo from Montreal's new single "Firestorm" is the fifth track to be released on the upcoming debut album Red/Blue. Though they've spent the last several years touring and headlining festivals across the country, Red/Blue is the first full-length feature from members Leighton James and Christian Srigley. The melodic dubstep duo announced that the 12-track album is set to release on December 2, 2016.
Leighton shared his thoughts with us on the album's album title and influences:

"There's always been a pretty strong dichotomy of bangers/high energy and more emotional moments during our live shows, so In the studio, we started playing off that back-and-forth between the fiery, energetic material, Red, and the soothing and calming, Blue. Rather than choosing one or the other, you feel that pull in both directions"
You can now pre-order the new album and download the first five tracks off Red/Blue, including singles "Crash 2.0," "Fade, "Dreams," "Limitless" and "Firestorm."
This release follows mind-blowing performances at several of North America's largest music festivals including Ultra Music Festival, Coachella, EDC Las Vegas and Lollapalooza. Adventure Club has built a massive fan base from their previous EP release, "Calling All Heroes" featuring the hit songs "Wonder and "Gold."

Check out the track list for Adventure Club's new album Red/Blue and catch them on tour this fall!
Red/Blue Track List

1.Without You (with Hunter Siegel)
2. Dreams (Feat. ELEA)
3. Firestorm (Feat. Sara Diamond)
4. Forever (Feat. Ben Stevenson)
5. Limitless (Feat. Delaney Jane)
6. Breathe (Feat. Sondar)
7. Ghosts
8. Reaction (Feat. Leah Culver)
9. Crash 2.0
10. Save Me (with Terravita)
11. Fade (Feat. Zak Waters)
12. Goodnight
Adventure Club Tour Dates
11/17/2016 The National Richmond, VA
11/18/2016 Echostage Washington, DC
11/23/2016 Poipu Athletic Club Kauai, HI
11/25/2016 MACC Kahului, HI
11/26/2016 The Republik Honolulu, HI
12/13/2016 Foxwoods Hotel & Casino - Shrine Mashantucket, CT
12/29/2016 OMFG! NYE San Diego, CA
12/30/2016 Decadence (Colorado) Denver, CO
12/31/2016 RESOLUTION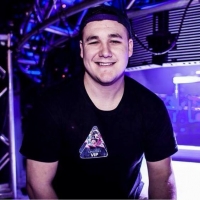 Mason Whitener
Accidentally jumping at Steve Aoki. Climbing a railing to interview Adventure Club. Journeying to Lollapalooza and Electric Daisy Carnival... These are the experiences I'd like to share.