Bonobo Announces New Album 'Migration' with Single "Kerala" [WATCH]
Bonobo continues to impress us with his ability to interweave between DJ sets and live performances with his soulful and culturally rich sound.
Bonobo, real name Simon Green, has announced that he will be following up 2013's The North Borders with a brand new album Migration in early 2017.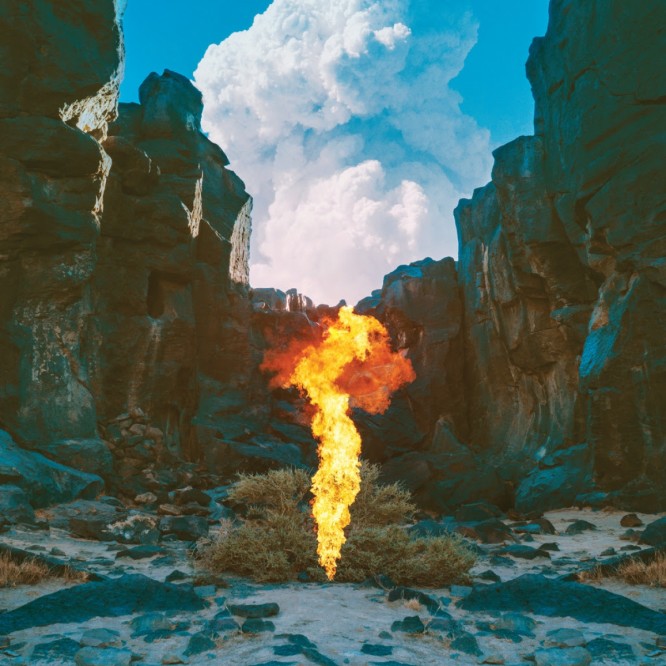 Bonobo - Migration
In his own words, Green describes the concept for Migration:
"My own personal idea of identity has played into this record and the theme of migration...Is home where you are or where you are from, when you move around?
To supplement the new album, Bonobo has also released a new music video for the album's first single "Kerala". The video for the new single features a woman in trouble as her narrative is driven forward by the track's thumping beat. Featuring beautifully arranged instrumentals and sampled vocals, Bonobo's new "Kerala" previews a new album that we anticipate will be in top form.
Bonobo has also teamed up with Rhye and Nick Murphy (formerly known as Chet Faker) who contributed vocals on the album, along with Nicole Miglis and Innov Gnawa. Migration features 12 new tracks and will drop via Ninja Tune on January 13th, 2017.
Migration track list:
1. Migration
2. Break Apart (feat. Rhye)
3. Outlier
4. Grains
5. Second Sun
6. Surface (feat. Nicole Miglis)
7. Bambro Koyo Ganda (feat. Innov Gnawa)
8. Kerala
9. Ontario
10. No Reason (feat. Nick Murphy)
11. 7th Sevens
12. Figures
Bonobo has also announced that he will be embarking on a spring North American tour in support of the new album. Check him out when he comes to a city near you!
Apr 24 - Toronto, ON - Danforth Music Hall
Apr 25 - Montreal, QC - Metropolis
Apr 26 - Boston, MA - House of Blues
Apr 28 - New York, NY - Terminal 5
Apr 29 - Philadelphia, PA - Electric Factory
May 1 - Washington, DC - 9:30 Club
May 2 - Richmond, VA - The National
May 3 - Asheville, NC - Orange Peel
May 11 - Aspen, CO - Belly Up
May 12 - Denver, CO - Red Rocks
May 13 - Lawrence, KS - Granada Theater
May 15 - Columbia, MO - The Blue Note
May 16 - St. Louis, MO - The Ready Room
May 18 - Chicago, IL - Concord Music Hall
May 19 - Milwaukee, WI - Turner Hall Ballroom
May 20 - Madison, WI - Orpheum Theater
May 21 - Minneapolis, MN - First Avenue
May 25 - Vancouver, BC - Commodore Ballroom
Photos and artwork courtesy of Neil Krug