Do You Know What to Do if You Get Stopped By a Cop? [WATCH]
Nobody ever expects to get stopped by the police. Particularly when you think you're enjoying the care free fun of a music festival or an EDM concert.
Electronic music concerts have developed a strong reputation as being a haven for liberal drug use. Regardless of whether you are choosing to partake in illegal activities or not, it is important to be educated on what fundamental rights you have as a U.S. citizen – especially in regard to law enforcement.
This list is based on a great infographic created by Cameron Bowman, aka The Festival Lawyer. He is a former DJ, an avid festival goer, and a criminal defense attorney.
Follow him on Facebook for more great tips on staying safe and knowing your rights at music events!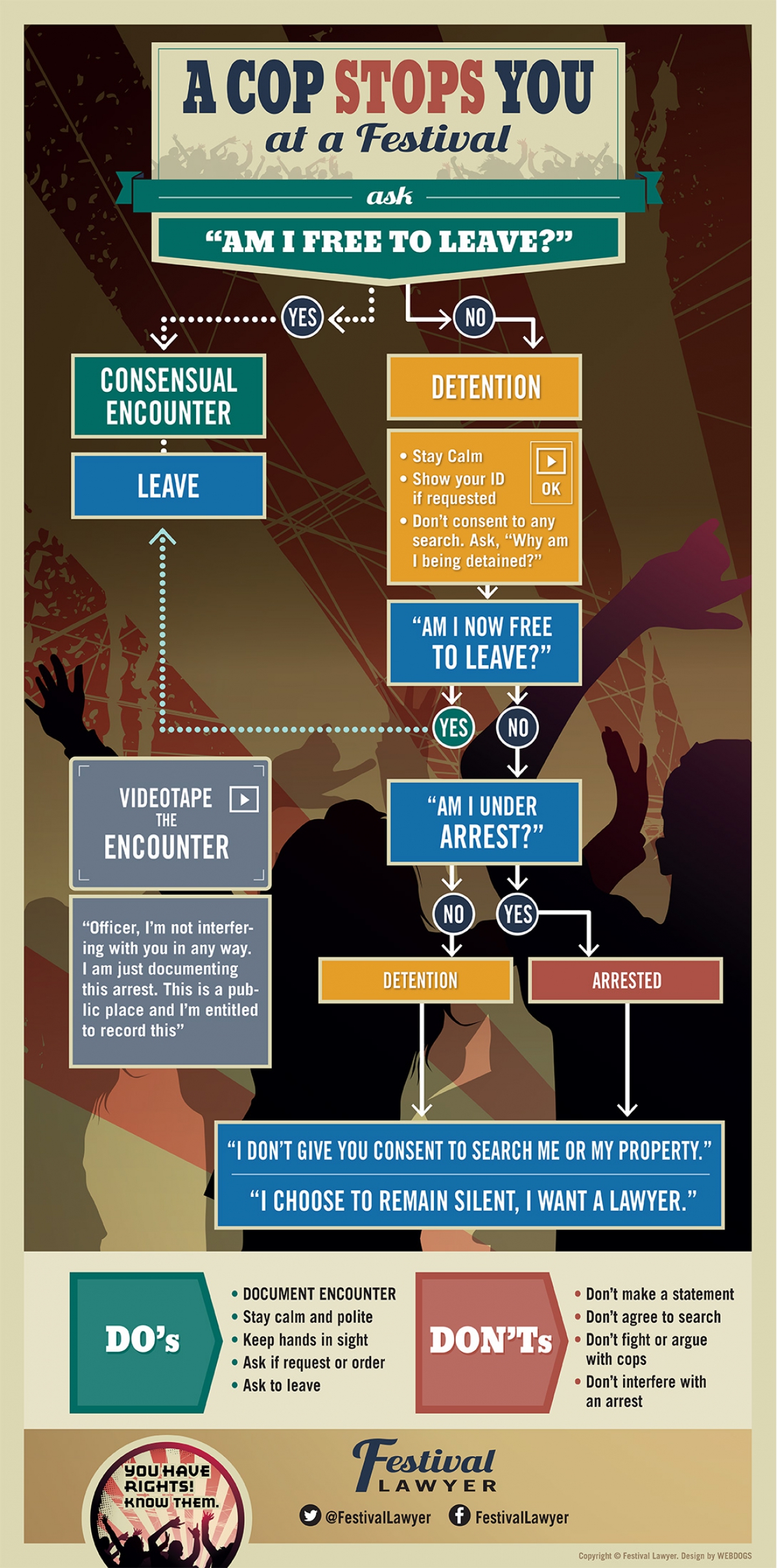 This story was originally published 4/12/2016, follow the link to see the original version.