deadmau5 Announces Details of New Album to Arrive This Year
The new and highly anticipated deadmau5 album now has a name and an official release date.
Fans have been waiting for over two years since the release of while(1<2). The famed Canadian producer, otherwise known as Joel Zimmerman, has mentioned working on the new album several times on Twitter. The album, to his surprise, has apparently received rave reviews.
During one of his Twitch live streams, Joel said, "We gave the album out today to a couple of press dudes. A friend of ours is writing up a thing about it and said it was pretty good. I was kind of taken back by that. I didn't really like it that much."
Joel went on to express a high degree of dissatisfaction with the album.
deadmau5's sixth studio album is titled W:/2016ALBUM/ (pronounced as 'w drive 2016 album') and will arrive on December 2, 2016 via his own label mau5trap, marking his first release as an independent artist.
And that's not all deadmau5 has been cooking up. Joel posted photos and video teasing his new live setup which appears to include a full-body scan using SLR cameras.
deadmau5 will close out 2016 with performances at Lights All Night.

In the meantime, Joel has already mentioned wanting to start another new album immediately and claims he already has a title in mind.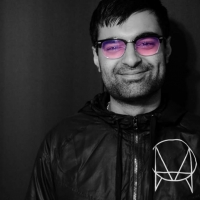 Harvit Gill
Toronto's very own, but my home is a festival near you. I'm a writer of all types and a man with too many hobbies. Creativity is life and I'm just a human. Being. Follow me on socials for new music or just to chat.