AlunaGeorge's Latest Album 'I Remember' Has Something for Everyone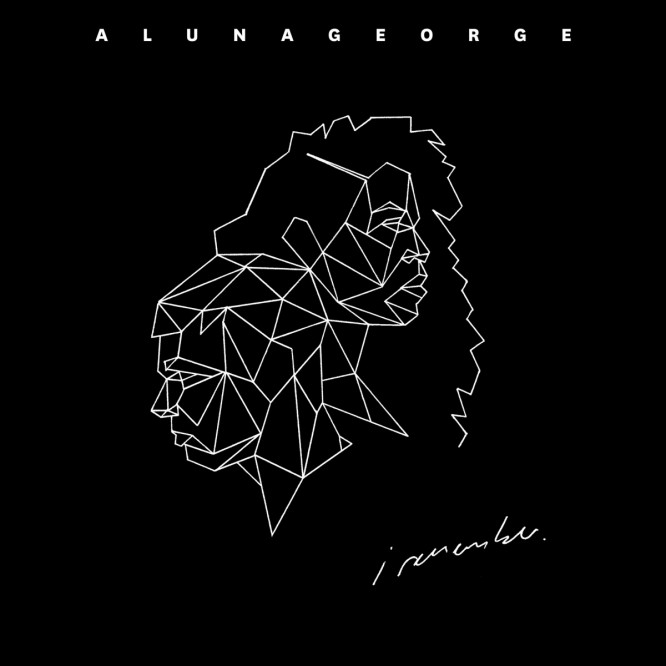 Album Review:
I Remember by AlunaGeorge
Tracklist:
1. Full Swing (feat. Pell)
2. My Blood (feat. Zhu)
3. Not Above Love
4. Hold Your Head High
5. Mean What I Mean (feat. Leikeli47 & Dreezy)
6. Jealous
7. I'm In Control (feat. Popcaan)
8. I Remember (feat. Flume)
9. In My Head
10. Mediator
11. Heartbreak Horizon
12. Wanderlust
Release Date:
September 16, 2016

Favorite Tracks:
Full Swing, Not Above Love, Mean What I Mean, In My Head, I'm in Control
Rating:
8.5/10

Overall:
This is a great album for dance music fans, while indie lovers will especially appreciate Aluna's vocals. This album has something for everyone and is evidence of the duo's continued evolution and growth. Mixing genres is tricky, let alone capturing both new age and retro sounds across the album. While everything is pulled together well, there are certain tracks that I believe represent AlunaGeorge best, most of which were not lead singles. This is a sleeper hit that I highly recommend checking out.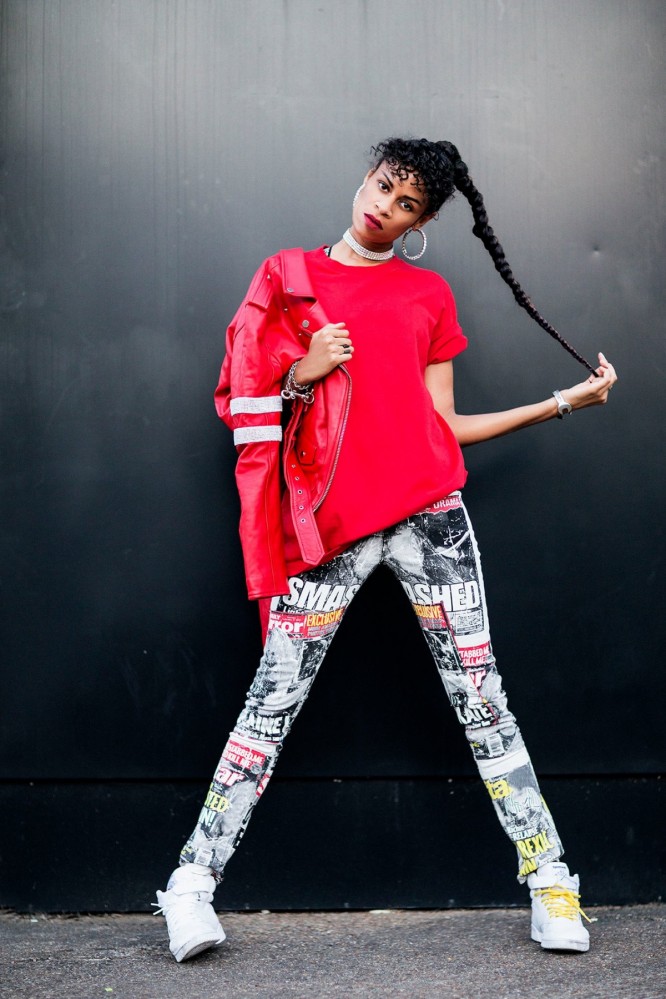 AlunaGeorge is an indie electronic act made up by Aluna Francis and George Reid. Based out of London, the duo has dabbled in collaborations with major dance music producers such as Disclosure, DJ Snake, Zhu, Baauer, Jack Ü and many more. Aluna serves as the lead vocalist while George is responsible for production, however, both contribute to writing lyrics.
The themes explored in the lyrics throughout I Remember not only include love and nostalgia, but also challenges of conformity, draining relationships and big businesses cashing in on the efforts of the working class. Not to say this is a political album by any means, but it's nice to hear a wide range of meaningful topics covered. I'll explore some of the lyrics and their history as we go through the tracks.
The duo released their debut album Body Music summer of 2013. After three years of personal growth and development, AlunaGeorge is back with their second studio album I remember. Their sophomore effort points to quite the journey as you can hear the maturity in this one. The duo's vision and evolution truly to flourishes on I Remember.
In this 12-track body work, the duo has no problem blurring lines as they meld Aluna's vocals and George's productions in new and beautiful ways. Featuring a variety of guest appearances by dance music producers, rappers, dance hall singers and more, the album touches on a variety of genres combined with beautiful melodies that richen and diversify the experience.
Right off the bat with the album's first track "Full Swing," we are reminded of how radio-friendly the group can be while flawlessly melding electronic, indie and hip hop. Featuring rapper Pell, the extremely catchy track has heavy mass appeal. I was surprised this track wasn't chosen as a single, but it's nice to see them continue to explore new territories while staying true to their style, nonetheless. It could have easily been the lead track of the album with its infectious chorus and melody (a thought that came up more than once during my many listens of I Remember). "Full Swing" is an effortless tune that sets the perfect tone for the rest of this hybrid album.
Though AlunaGeorge found incredible success with Zhu in the past with "Automatic" their new collaboration on I Remember called "My Blood" falls a bit short to previous achievements, in my opinion. This is despite the fact that "My Blood" reigns as the most popular track of the album amongst fans. "My Blood" is more tame, minimal and dark, which in turn lets Aluna's vocal talents really shine. The layered vocal bridging really works well and gives it a distinctively nostalgic and soulful feel. Though this marks one of the larger collaborations, it doesn't necessarily standout as one of the most notable tracks on the album. Still, I appreciate the more timid approach to this track versus "Full Swing.
I was surprised to learn of the hidden meaning behind the lyrics of the song. Aluna wrote the following explanation on Genius.com:
"'My Blood' is politically driven, but the message is more of a question. I was exploring the idea of when somebody, like a high up figure, is rallying groups of people who are disenfranchised—say the working class. There's people there fighting, or speaking up for a cause, but then the people who are really benefitting from that are distant from the people on the front lines. I was interested in imagining a scenario where they could actually ask those people who are benefitting on the top to come and join them on the front lines. Like, "Why don't you come and work for your living, and see if you fight for the same things? Would you stand by the things that you ask us to stand for" ?
The song carried more weight for me after being exposed to this message. I think people can interpret music and lyrics in so many ways and the final takeaway will vary from person to person. It's nice Aluna took the time to break this song down.
The third track "Not Above Love," gets right back to the catchy indie AlunaGeorge we all know so well. The production combines the duo's talents with those of OWSLA artist Yogi and the renowned production/songwriting team Rock Mafia. The final product is yet another fun, multi-genre production that swings perfectly with Aluna's voice. Reminiscent to retro 90's hip hop and pop with an updated electronic twist, this is yet another song that could have been a focused single. These two certainly know how to write a catchy song as they prove time and time again on the album. Though it's not a single, it's a gem that you'll find difficult to get out of your head.
The song is about being in a relationship and giving your energy to another person to only be robbed of it. We have all been stuck in relationships that lasted too long in hopes of fixing things. We expect a happy ending, but more times than most, we are left disappointed. The song hones in on the point of a relationship when it is not about the love, but rather chasing that feeling when it used to be love. In these situations, we want that initial feeling of love back so desperately, but to keep doing the same thing expecting different results is just insane; hence you're the only one to blame. The chorus speaks to this theme the most in the line that states "You keep robbing my heart like a bank and I only got myself to blame."
The characteristic "Hold Your Head High" was chosen as one of the five singles for the album. Though a solid track, I don't think it's the best the album has to offer in terms of creativity. The chorus is over simplified and the breakdown leaves something to be desired. The lyrics are basically saying to stop running away from your problems and stand up to fight, which again is pretty typical. Even the title of the track, I find, is a little too straightforward. Still, the production is high quality and Aluna still nails it.
The fifth track and another one of the album's singles, "Mean What I Mean," features hip hop artists Leikeli47 and Dreezy. Another catchy hook mixed with upbeat melodies makes this track a real contender. "Mean What I Mean" stands out as one of the better tracks on the album along with "Not Above Love" and "Full Swing." These tracks really displayed their progress as artists, especially when it comes to production quality which saw great improvement since Body Music.
When radio host Annie Mac asked Aluna about the track she replied "'Mean What I Mean' was inspired by a situation where she denied a person's advances, only to have them try to tell her she was just playing hard to get . " No, she means what she means, no means no - an ever important reminder.
The track "Jealous" is a trap heavy number with Baauer. The vocal effects mixed with the jungle-like production contribute to the album's diversity. The trap tune is followed by "I'm in Control," which features dancehall/reggae sensation and OVO/Drake collaborator Popcaan.
The song was inspired by real life events when Aluna overheard a couple she did not know fighting. She heard the girl say "Don't act like you're jealous, cause you're not," which is the chorus of this song.
"It just sparked my interest so much. It sounded like a situation where she fancied him, the other guy kind of knows it, but pretends not to know it and when he stops getting that attention, he starts acting jealous to get the attention back. I was like I've seen that before. I gotta make a song about this. "
"I'm in control" is the lead single of the album and, in my opinion, justifiable so. You may notice a very Major Lazer-type vibe especially since the track's instrumentation experiments with reggae/electronic music. The songs surrounded by an excellent production, great feature and mesmerizing lyrics. I can also appreciate the fact that the production uses real instruments over a heavier synth sound.
The title track, "I Remember," served as another single. One you hear this track, it's no surprise to see Flume as a featured producer. The track was inspired by their previous collaboration, "Innocence." Playing with the same themes, "I Remember" dives in for a deeper exposition of AlunaGeorge's eclectic talents.
"In My Head" is one of my favorite tracks. The progression keeps it interesting as new components are added throughout the track's runtime. The build is slow but by the end, it's worth the wait. "In My Head" explodes into a vibrant dance track around 2:15, a nice surprise I didn't see coming (sorry for the spoiler).
What's interesting about this track is that it was written for Aluna's assistant and her appreciation for him. If you pay attention to the lyrics, it makes sense. I'm sure he's saved the day quite a few times with lyrics like "You give me life," and this is the ultimate thank you.
"Mediator" was the final single released ahead of the full album drop. This slow jam runs with a smooth production and silky vocals. This is another track that really showcases Aluna's voice, but this time against a more soothing production. The song is about relationships, their commitment and when friends get stuck in the middle to be mediators.
"Heartbreak Horizon" is a jazz-influenced tune that picks the pace back up before the album's end. I'm not a fan of the break where Aluna stops singing; I found this pretty abrasive. You'll know what I mean when you take a listen, but it doesn't take away much from this otherwise fantastic tune.
The album's final track is "Wanderlust." It's a fitting farewell to the listening experience that is I Remember. The vocal chopping on the track gets a bit repetitive especially since it was used a number of times earlier in the album. Other than that, it's a great ballad and send off for the album.
It's unfortunate to see that this album hasn't performed as well as their debut album Body Music. It did not climb as high on the charts and didn't sell more in the first week compared to their first album; which is regrettable because this is a much fuller experience. Though I deem it to be a noteworthy body of work, it only faired above average with critics. I believe this might be because they experimented a lot more with hip hop and dance music. While I thought it was done well, it may not have been what fans were expecting.
Maybe a different selection of singles would have better represented the album. I think 2 out of the 5 singles for the album were chosen well but that others deserved the focus. The selected singles might lend themselves more to radio play and music videos, but I'm inclined to say - as a fan - that "I'm in Control," "Full Swing," "Not Above Love," "Mean What I Mean" and "In My Head" would have been a stronger lineup.