Nina Kraviz on fabric 91 Mix: "This mix is a trippy acidic dream..."
Nina Kraviz has become a leading female figure in electronic music with her ability to make thought provoking and experimental techno.
The Siberian born DJ and label founder of трип (trip), has announced that she has completed her upcoming mix for fabric 91. Scheduled to perform the weekend the club was initially shut down has not prevented Kraviz from compiling tracks, the upcoming mix will feature 41 tracks that represent the diverse spectrum that Kraviz represents.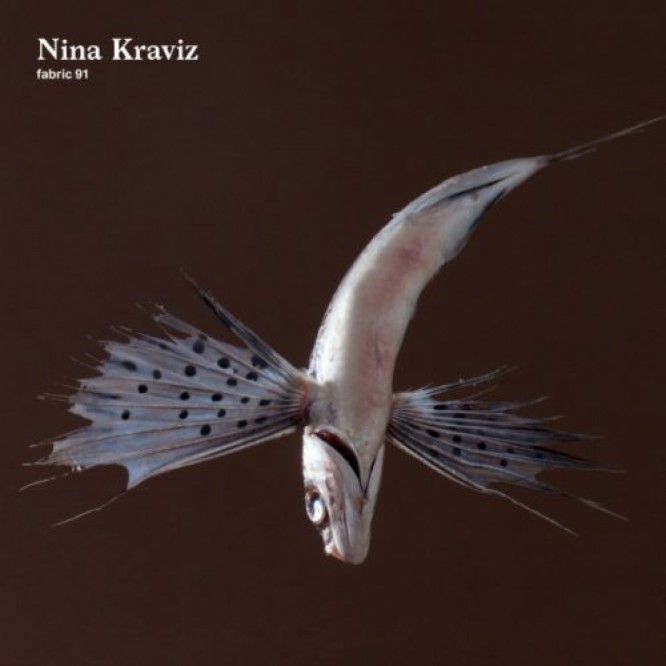 Speaking about the mix, Kraviz emphasized that the new mix will be full of rare and unreleased gems:

"This mix is a trippy acidic dream with a lot of different emotions along the way. And as it was recorded at different times and places, under different circumstances, it's naturally absorbed all these very different emotions. I've used only completely new unreleased music or rare old tracks, and nothing in between, no current releases. The mix is an invisible bridge between the past and a future that is actually now."
Tracklist:
01. Species Of Fishes – Tak
02. Bedouin Ascent – Ruthless Compassion
03. Woody McBride – TV
04. DJ Slip – Jill's Meth (Side A)
05. Tim Taylor, Dan Zamani, Freddie Fresh, DJ Slip – Iceberg
06. Soren -19C
07. Leo Anibaldi – Aeon Fusion 1
08. DJ RX-5 – Like A Boogie
09. Nikita Zabelin – Confusion
10. Bjarki – Denise It Ain't Easy 2
11. PTU – A Broken Clock Is Right Twice A Day
12. Orange Juice Man – Huckfuq 3 (Uxi Mix)
13. Birk Brainwash – Deli At Night
14. Breaker 1 2 – Sueno Malo
15. Panasonic – Murtaja
16. Birk Brainwash – Goyfax
17. Beverly Hills 808303 – Acid Planet 4 – A2
18. Kirlian – Porzellangasse Grooves – Groove 2
19. Species of Fishes – Crash Recovery
20. Frak – First Snow In Harlem
21. Species Of Fishes – Bfg9000 vs. Barons Of Hell
22. Biogen – Irrelevant Information
23. Biogen – Lag 38
24. Species Of Fishes – Sh
25. New Composers & Pete Namlook – Tetra
26. Unit Moebius – Radar
27. Nina Kraviz – You Are Wrong
28. Torul V – Denwer
29. Nina Kraviz – Pochuvstvui
30. Mike Henk – Dox-003 Untitled B1
31. Woody McBride – The Power Hour
32. Christian Bloch – Refuse
33. DJ Tuttle – Universe Of Love
34. Woody McBride – Prolonged
35. Drax LTD II – Amphetamine (Air Liquide remix)
36. Claude Young – Locked
37. Negative Return – First Light
38. Air Liquide – Revelation
39. Automatic Sound Unlimited – Approaching
40. The Detroit Escalator Co. – Fate (As A Chasm)
41. AFX – fork rave
H/T: Resident Advisor