Krewella Delivers a Heavy Dose of Party Vibes With "Team" [WATCH]
Krewella releases "Team," and revisits electronic roots.
The Yousef sisters, most commonly known by their stage name Krewella, are returning with their latest single "Team." The new track comes just after selling out their first headlining tour Sweatbox, in support of their recent Ammunition EP. Krewella has been pursuing a new direction since the media backlash over the departure of third member Rain Man. Instead of focusing on just a DJ performance, Krewella have been incorporating live rock elements into their sets and music.
The single comes to fans in the form of a new music video for "Team". This music video, directed by Nathan Lim, with the vision of videographer Rory Kramer, is electrifying. The carefree feel of the video is a new twist and brings fans back to the classic party feel that Krewella featured in the earlier material on the Play Hard EP.
In addition to the partying side of the pop-infused dance video, the duo also gives a nod to their family's Pakistan heritage with subtle political statements while riding bikes wearing a shirt that reads Pakistan. All done, while incorporating Bollywood-themed elements into the video.
"This song is going to mean different things to everyone who hears it, but we wrote it from the perspective of not needing validation from anyone but your own self to feel good - not wasting time on people who will disrespect you over & over again - and just in general, shedding the negativity in your life. This song is not 'no new friends' it is 'only real ones.'" - Yasmine
Check out the video for "Team" below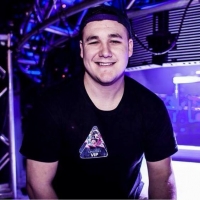 Mason Whitener
Accidentally jumping at Steve Aoki. Climbing a railing to interview Adventure Club. Journeying to Lollapalooza and Electric Daisy Carnival... These are the experiences I'd like to share.