Justice Announces NYE Series & 2017 Live World Tour
French electronic duo Justice recently announced a world tour to support their third studio album Woman. The album, which arrived on November 18, 2016, features the electrifying singles "Safe & Sound" and "Randy," which marked the first singles since their 2011 album Audio, Video, Disco.
Today, it was announced that ahead of the world tour, Justice will make their long-awaited return to the United States for a special NYE Series. The duo will perform a DJ set for a Pre-New Year's Eve celebration at the Pier 94 in New York on December 30th, alongside Crystal Castles and Hot Chip.
Then, the duo will be ringing in the New Year with a special show at The Armory in San Francisco on New Year's Eve, December 31st, with guests yet to be announced.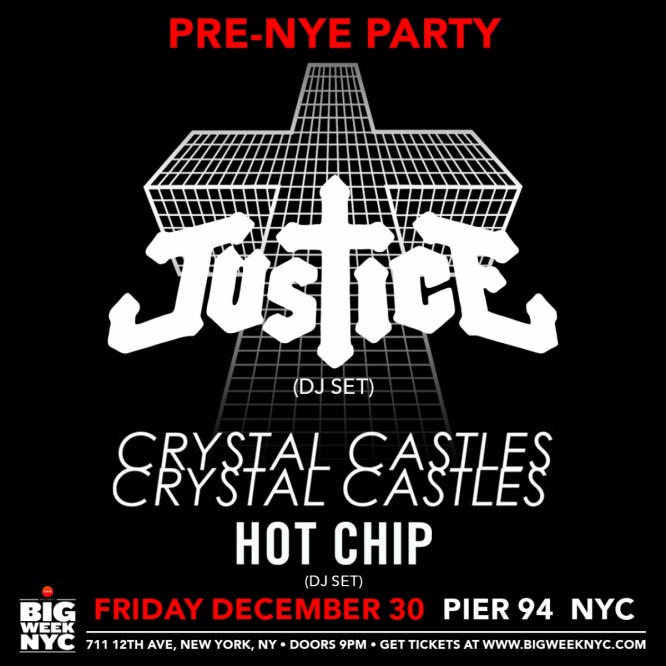 The Justice Live! Woman World Tour will officially kick off on March 19, 2017 at Viva Latino Fest in Mexico and will close out on October 21, 2017 in Köln, Germany at The Palladium. The tour includes an appearance at Ultra Music Festival in Miami on March 27th, 2017, which currently stands as the only US date announced as part of the world tour.
Stream the new album and watch the official music video for "Fire" below, and find ticket info and details for the Justice Live! Woman World Tour at justice.church/tour.