These Were the Best 10 Clubs That Closed in 2016
Summary/Commentary:

This past year has given us time to reflect on the current state of urban arts and culture. With the threat of fabric closing, as well as the tragedies at Ghost Ship and Pulse Nightclub, safe spaces are becoming hard to find.
To say that 2016 was a year defined by change would be an extreme understatement. Unfortunately, many of those changes were not always for the best—and that's certainly the case with this list, which compiles some of the best clubs around the world that closed their doors this year. And while in some cases there's been a silver lining, the overall fact of the matter is that nightlife as we know it today is still fighting for its right to exist in an increasingly hostile world. So, without further ado, let's salute the fallen and remember the good times once more.
10. SPACE IBIZA (IBIZA, SPAIN)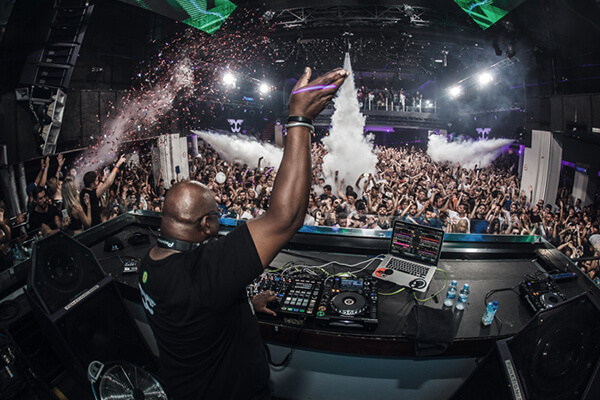 Last summer marked the final season for legendary Ibiza institution Space, and it's hard to believe the club's run is over. Since it opened in 1986, Space has played a huge role in defining the island's world-famous party culture. From airplanes screeching over its legendary outdoor terrace parties to Carl Cox rocking its main hall for 15 years, it's a place that's generated memories for multiple clubbing generations. Though it's a little early to say, the location's acquisition by the group behind the comparatively posh Ushuaïa seems to herald an uncertain future for the White Island's party culture.
The melodrama surrounding Iconic London club Fabric began in August, just after its owners installed a pricey new sound system. Police and local council officials forced it to shutter for a weekend due to two Fabric-goers overdosed and died. What seemed a temporary measure became every London ravers' worst nightmare: Fabric's licence was revoked. The fallout was immediate. The mayor of London, members of parliament and celebrity DJs all jumped in to lend their support for the #savefabric cause. Fans laid wreaths and lit candles at its closed doors, and conspiracy theories swirled about police vendettas and council corruption. A fundraising compilation came out, and one dedicated man even danced for 24 hours in Fabric's doorway to raise money for the club's legal fees. Things seemed pretty grim. Then the tide turned, and the club struck a deal with the police and council. It has now announced plans to reopen in January 2017. It's on this list because it proves that all is not lost even when things seem hopeless. And that's a message that we plan to carry with us into the new year.