Carl Cox Announced as Official Curator for Australia's New Babylon Festival
Australia's new Babylon Festival has announced a creative partnership with the King of Ibiza himself, Carl Cox.
Carl Cox, who resides just outside Melbourne, has decided to join forces with Babylon to be the Official Curator of the new lifestyle experience. Apart from having input in the music programming – and headlining the festival – Carl Cox will help to shape the festival's ethos, to create a new event unlike any other.
In a statement about the new partnership, Carl Cox was eager to get involved:
"I am super excited to be part of the Babylon family. The magic of a three-day camping event is something every Australian music fan should experience, especially in these amazing locations. Words can't describe the fun to be had with friends at such gatherings. I travel to and play at Burning Man regularly, and many other destination festivals of this kind, so I am proud to be a part of Babylon and I am looking forward to playing an extended set in the spirit of an outdoor journey like this."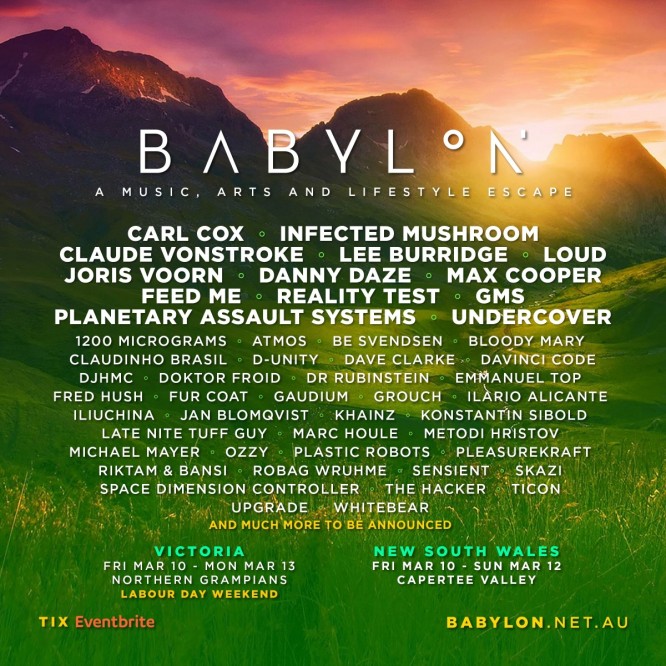 With two events taking place across two locations this March, Babylon is bringing an eclectic line-up that features psychedelic electronic acts like Infected Mushroom and1200 Micrograms along with the more popular sounds of Claude Vonstroke, Feed Me, and Lee Burridge.
With plenty of more acts to be announced, Babylon is shaping up to be one of the most creative festivals of 2017. Head over to the official site to learn more about what's heading Australia this March at Babylon.