RIOT Pushes the Limits on Their Remix of "Battle Sirens" [LISTEN]
DJ duo, RIOT, has just released a remix to Knife Party & Tom Morello – Battle Sirens, and it shows why they chose such a notorious name.
This remix takes the rock and roll and dubstep elements from the original song and mixes it with an abundance of crazy wubs and synths to create an insanely intense song from start to finish. There's real recorded sounds of drums and electric guitar, distorted plucks, and plenty of bass. Some classify this song as guitarstep, some as rock-trap. But no matter the genre, all of you lovers of hardstyle music out there, this one's for you.
With "Battle Sirens" the Los Angeles-based duo kick things into high gear, even by their standards. No genre could be contained in this remix, as the production touches on Dubstep, Hardstyle, and Drum & Bass. You've been warned: this one isn't for the faint of heart."

Tom Davidson and Daniel Magid, the creators of RIOT, accomplish such a unique and cohesive sound by combining elements from their different music backgrounds into one. These DJs have previous influence in many different genres such as electro music, glitch-hop, and dubstep. "The style mixes the extremes of EDM and energizes the audience to feel the chemistry between the two without a second of rest for the whole performance; that's what makes "RIOT" one of the most outstanding and interesting groups in the EDM scene now days."
After moving from Israel to Los Angeles to pursue their career, they quickly dove head first into the world of dance music. Despite their age, they have already shared the stage with some of the biggest names in electronic dance music. According to their Facebook page, some of their biggest supporters in the music industry include Knife Party, Zeds Dead, Steve Aoki, Don Diablo, and Zomboy. No matter if it's a remix, a performance, their own brand, or their own single, this DJ duo is guaranteed to cause a RIOT
Cover photo courtesy of YosiMamia.com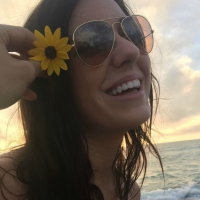 Rachel Woods
My hobbies include long walks to the main stage, pretending I know how to shuffle, and searching the Internet for sick new drops.