Head Deep Into the Jungle for an Immersive Celebration with Day Zero
Although we'll be celebrating the start of a new year on the stroke of midnight this New Year's Eve, down in the jungles of Mexico the ancient Mayan Calendar will celebrate the process of rebirth with Day Zero.
As part of a specially curated event from Damian Lazarus, Day Zero is offering an experience unlike anything you'll find in a traditional club setting by bringing fans into the jungle for late-night musical escapism. Lazarus has developed a strong reputation with his 24-hour Get Lost event during Miami's Winter Music Conference, as well as for his label Crosstown Rebels which served as a platform to launch the careers of respected artists like Art Department, Jamie Jones, and Maceo Plex. This year, Lazarus is returning to the jungles of Tulum for another immersive experience that welcomes the stimulation of the mind, body, and soul.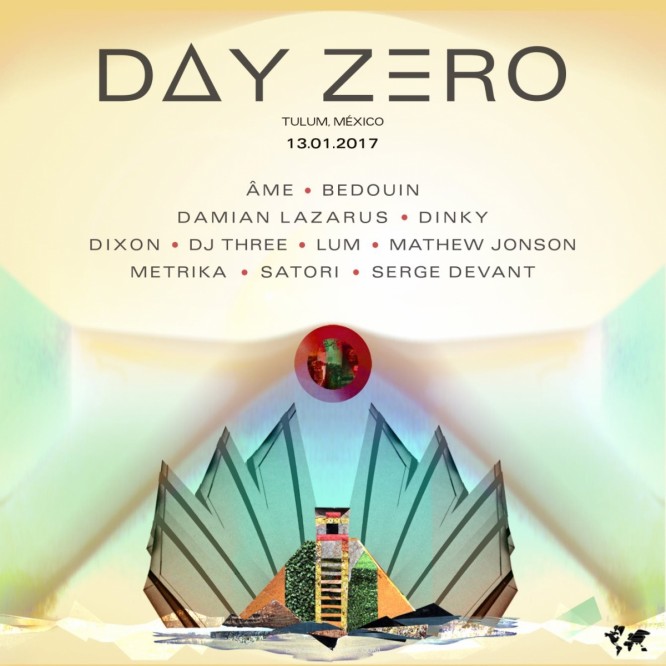 Featuring the musical talents of Dixon, Âme, and Damian Lazarus himself, with support from Bedouin, Dinky, and Metrika, Day Zero will guide you through a deep and dark musical journey that will only end when the sun is high in the sky.

With performance artists curated by none-other than Cirque du Soleil founder Guy Laliberte, you can to see and feel the rhythm of the Mayan spirit through the performances of some of the world's most talented circus performers.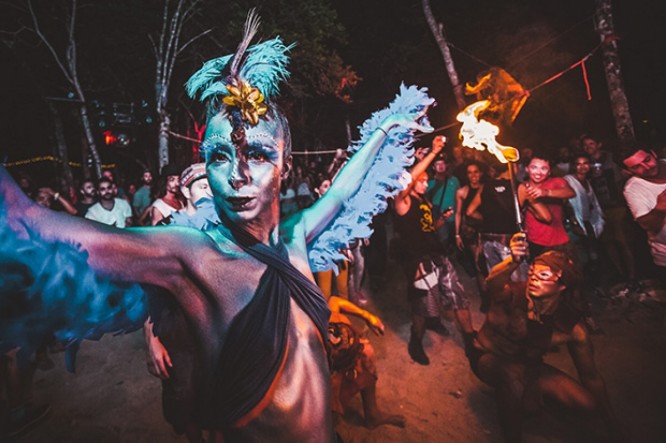 (Photo courtesy of Galen Oakes)
Day Zero is already shaping up to be on of the most talked about events of 2017 with it's highly sought after line-up and unique expression of Mayan and Mexican musical influences.
Day Zero will return to the jungles in Tulum for another sold-out edition this January 13, 2017.
Photos courtesy of Here & Now