Joyryde drops Diplo & Friends Mix, Announces EDM.com Takeover [LISTEN]
Joyryde is gearing up (literally) for his upcoming headlining performance at New York City's Webster Hall on Friday, December 30th with a takeover on EDM.com's snapchat!
The English producer dropped a new mix on Diplo's popular BBC radio program, Diplo and Friends. Sharing new tunes as well as favorites from artists like Jauz, Bauer, and Jack Ü, Joyryde is building momentum with this energetic mix. With heavy support from the crew at OWSLA, Joyryde has been every producer's artist with his fusion of bass, hip-hop, and house music.
On December 30th, Joyryde is is bringing massive production presence to Webster Hall with support from Sliink and Jackal.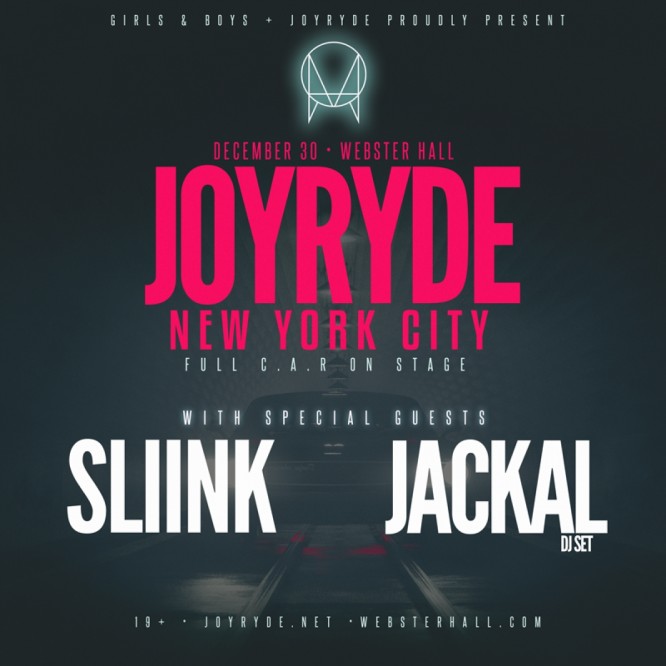 Bringing stage production to the next level, Joyryde is bringing a 1969 Dodge Charger to the stage in a full-size car garage to put the real meaning into UK garage.
Check out Joyryde when he takes over the EDM.com Snapchat this Friday ahead of his big show at Webster Hall!