Bonnaroo Offers First Clues Revealing 2017 Lineup Artists
(Cover photo by Jorgensen Photography)

Bonnaroo Music & Arts Festival has just released the third RooClue to all of you anxious fans out there. It reads "Man of the round table and a feminine farm animal."
Reactions on Twitter and Facebook prove that fans didn't stay stumped for too long, translating the clue into "knight mare." This conclusion means EDM star Tyler Marenyi aka NGHTMRE is likely bringing his "Gud Vibrations" to the 2017 lineup.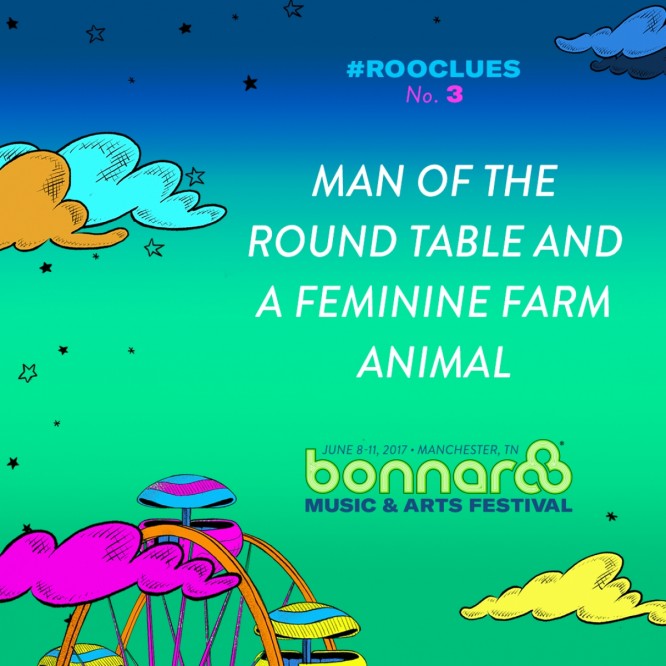 For those catching up, the second RooClue was released right before Christmas, on December 22nd. It says, "Animals on the farm could disgrace the land."
Fans speculated whether this could mean Animal Liberation Orchestra, Animal Collective, Milky Chance, or even Glass Animals. After many guesses, however, the general consensus was that the clue pointed to American rock band The Orwells landing on this year's Bonnaroo lineup.
The Orwells have an album titled Disgraceland, and fans put this together with George Orwell's iconic book titled Animal Farm. With the lineup yet to be released, it's not confirmed what "animals" we will be seeing on the farm this year but we think this is a pretty good guess for RooClue No. 2.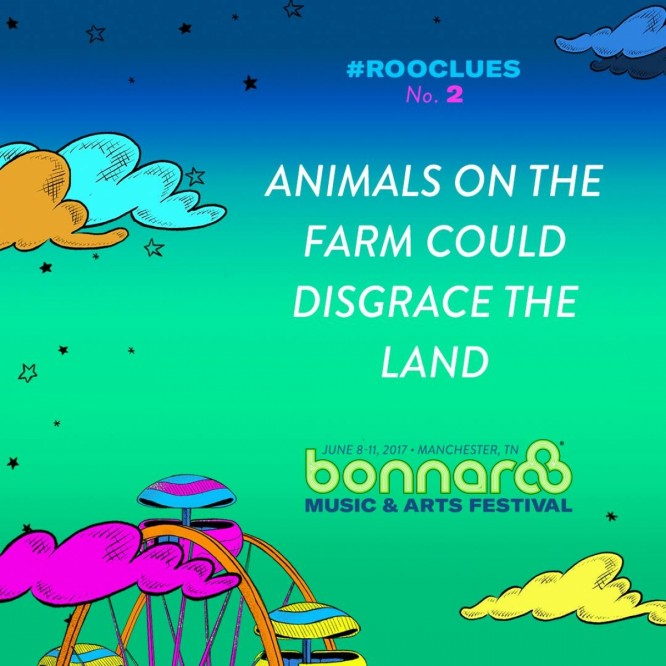 The first RooClue was released only a week ago, December 20th, by the 'Roo staff. The clue says "Sup dude? I hope you frikin' love monster trucks."
This clue is bringing a few big names to the surface. OWSLA signed artist GETTER is one of the top guesses from fans so far.
GETTER is often associated with Vine comedian, Nick Colletti, known for making "suh dude" go viral. The use of the word "frikin'" also hints at GETTER since his most recent tour was dubbed Wat The Frick. The end of the riddle also correlates with the artwork used to promote the tour, which featured a cartoon version of him and Nick Colletti driving monster trucks.
We'll have to wait to see if these, in fact, will be the artists that appear on the 2017 Bonnaroo lineup, but until then... let the guessing games continue!
Who do you hope to see most this year at The 'Roo?