After a Good Fight, fabric Will Reopen its Doors this January
London's fabric nightclub has been given re-issued its operating license and is scheduled to reopen its doors on January 6th.
The famous nightclub is regularly featured as one of the top ranked nightclubs in the world by DJ Mag, and hopes to continue its longstanding tradition of being a bedrock for dance music culture in the UK when it reopens.
The nightclub was originally shut down in August following separate incidents that resulted the deaths of two young men. Fearful that the nightclub was promoting liberal drug use, London's Islington City Council revoked the club's operating license. However, following a loud public outcry contesting the council's decision, both fans and artists joined together to help #savefabric. With over £300,000 in donations, over 150,000 petition signatures, and 32 new club policies to improve public safety, fabric fought the good fight and won.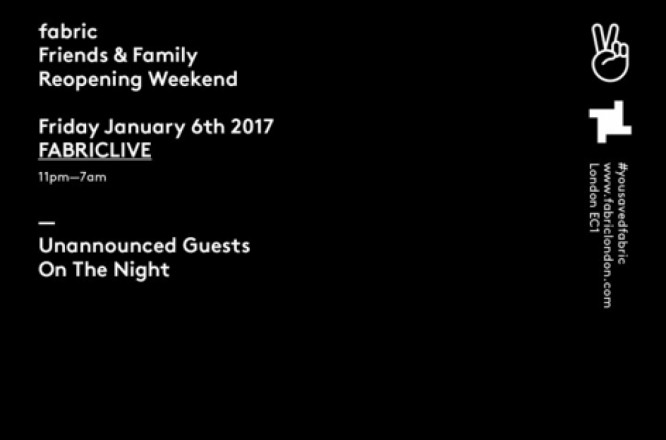 Now, fabric is set to reopen it's doors with a special 'friends and family' weekend warm-up to help usher in a new era of the club. Keeping the headlining names under wraps until the night of the event, fabric hopes to continue to be a safe space for dance music culture.
In a statement about the opening weekend, fabric had this to share:
And so, today we announce a weekend of events with family very much at its core to celebrate our reopening and opportunity to press restart as a nightclub. Expect the line ups to be populated with a host of unannounced special guests from our history and our future.