Justin Jay, Chris Lorenzo & More to Star on The Cookout Mix Series
The Cookout is the premier source for getting to know the artists from the most coveted agency rosters in the biz - AM Only, Windish and Paradigm.
The new series launched by Paradigm Talent and SiriusXM gives fans the chance to get up close and personal with their favorite artists through exclusive mixes that showcase the industry's top talent and tastemaking skills.
Airing on SiriusXM's Electric Area, The Cookout also features tour announcements and highly anticipated single and album premieres.

Things are expected to get hot in the kitchen as the next four episodes of The Cookout feature boundary-pushing talent Alan Walker, Justin Jay, Savoy and Chris Lorenzo.

Check out the upcoming calendar below and be sure to tune in to the new episodes of The Cookout on Tuesdays at 9pm ET / 6pm PT on SiriusXM's Electric Area.
After premiering, each episode is aired four times throughout the week and then posted at thecookoutmusic.com so you can always catch the hottest and freshest from the kitchen.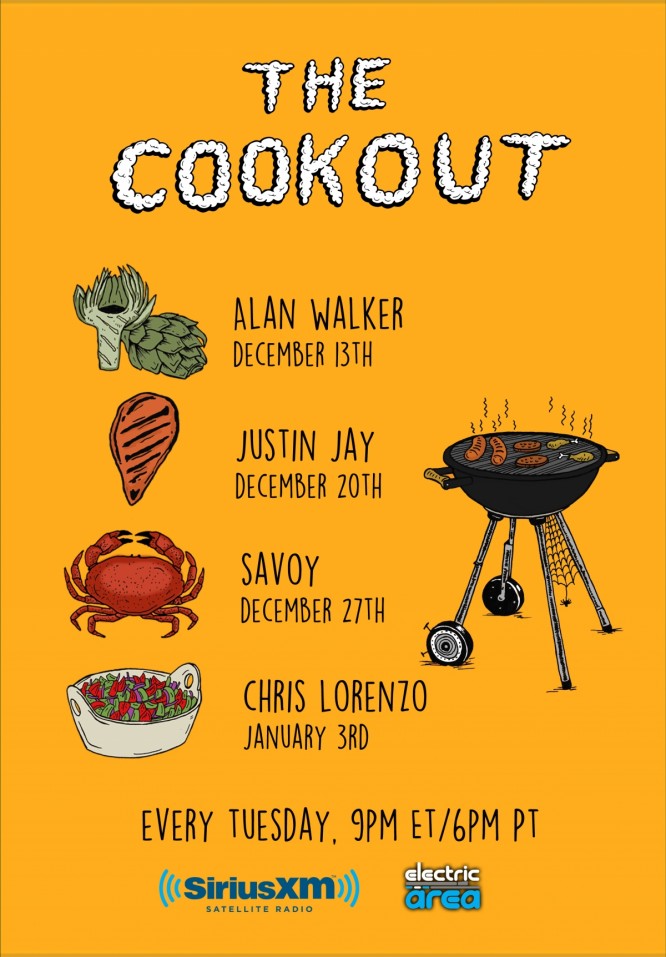 This week's episode starred Canadian electronic music duo Zeds Dead, who served up a full hour-long mix featuring new originals from their debut album Northern Lights as well as curated gems from peers and up-and-comers. Listen to the full mix below!