5 Sexy Tracks That Will Get You Vibin' This Valentine's Day
We've curated five steamy tracks that will make your Valentine's Day even more pleasurable. There's no need to thank us.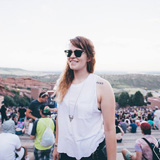 Devin Culham
Cut my teeth with the Detroit techno scene before moving to Denver to see what the mountains have to offer.