Zedd Threatens to Leave the US
Soviet-born producer Anton Zaslavski, most known by his stage name Zedd, has built a successful career for himself in the United States with chart topping hits like 'Clarity and 'Break Free'. But that doesn't mean he isn't scared to comment on the political climate of his new home.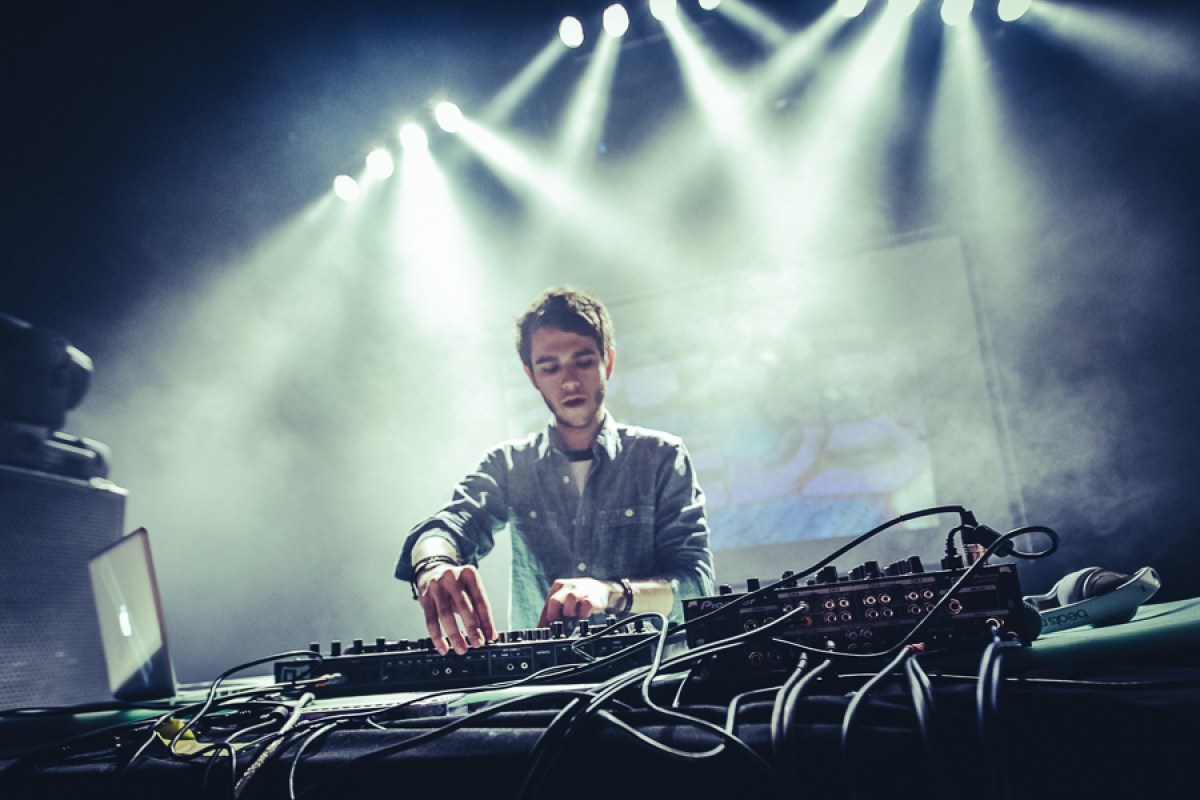 In a post on his personal twitter account, the Grammy award winning DJ gave clues to his political affiliation with a comment about the candidate he definitely is not endorsing.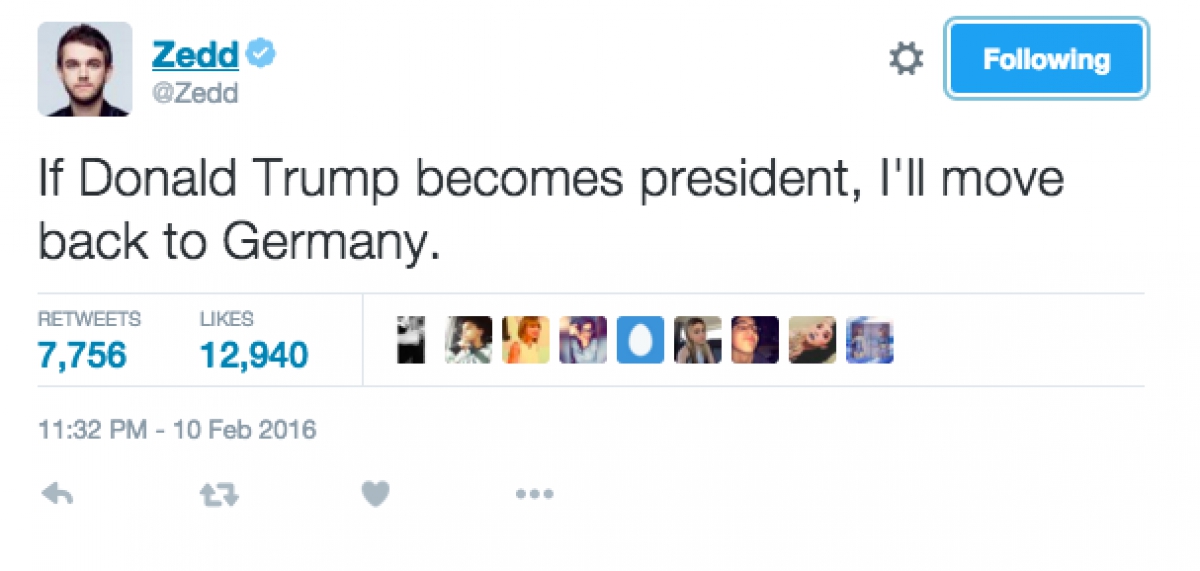 Donald Trump has been making waves throughout his presidential campaign with provocative statements that include banning Muslims from entering the United States.

According to a article published in The Guardian, Trump's campaign manager Corey Lewandowski has stated that Trump's proposed ban on Muslims would include 'everybody' including tourists, individuals seeking immigration visas, as well as political asylum. In regard to Muslims living in the United States, Trump responded, "This does not apply to people living in the country but we have to be vigilant."
Although, Zedd may not be able to vote in this upcoming presidential election, many of you, dear readers, can!
Please register to vote before this November to become a part of the political process for what will surely become one of the most important elections in American history!