This Ingenious Camping Accessory Will Upgrade Your Festival Experience
Camping festivals offer a certain charm, cost-effectiveness, and community that make them near and dear to our heart. But have you ever woken up to the special hell that is an 8am sun on a nylon tent after a night of exhaustive partying?

Yeah, us too. Fortunately we have a solution.
Before you start worrying that an alien space ship crash landed into the Mojave desert, let us introduce Shiftpod.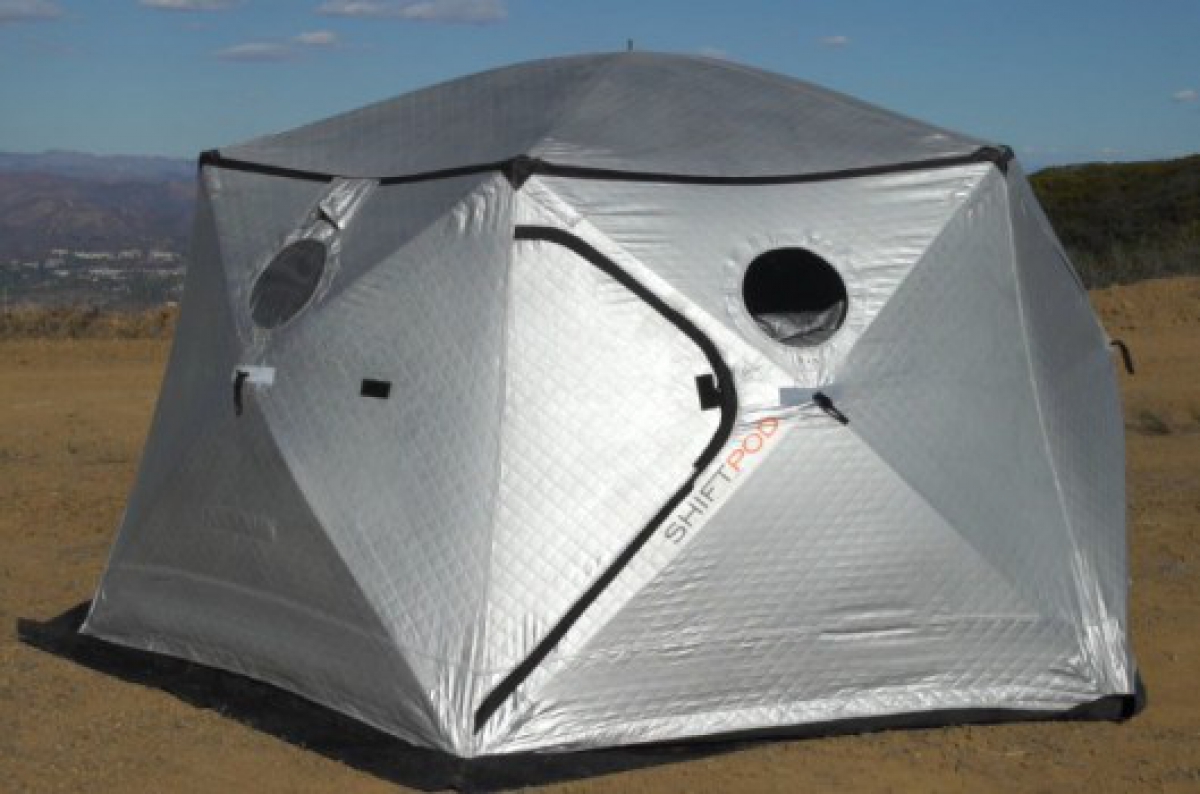 The innovative Shiftpod is changing the festival experience by providing a shelter that is double-insulated for those cold desert nights, while reflecting sunlight for those humid midwestern mornings. With a quick pop-up assembly that has self-contained poles, you won't have to worry about whether your friend Steve forgot to pack the camping poles again. (Really, Steve? Really?)
Although the Shiftpod comes with a hefty price tag, it may be a worthy investment for the truly dedicated festie.