Point Blank Presents: Breaking Into EDM [Ep. 020 - Vaski]
EDM.com has once again teamed up with the award-winning Point Blank Music School to present Breaking Into EDM: where your favorite artists and industry-insiders share words of wisdom, tips of the trade, and personal stories of making it and breaking it.
This week we hear from dubstep vet Vaski. Fresh off the release of his debut album Night Sessions, the Minnesota-raised producer took the time to chat with us about inspiration, creative ruts and what it actually means to 'make it' as an artist.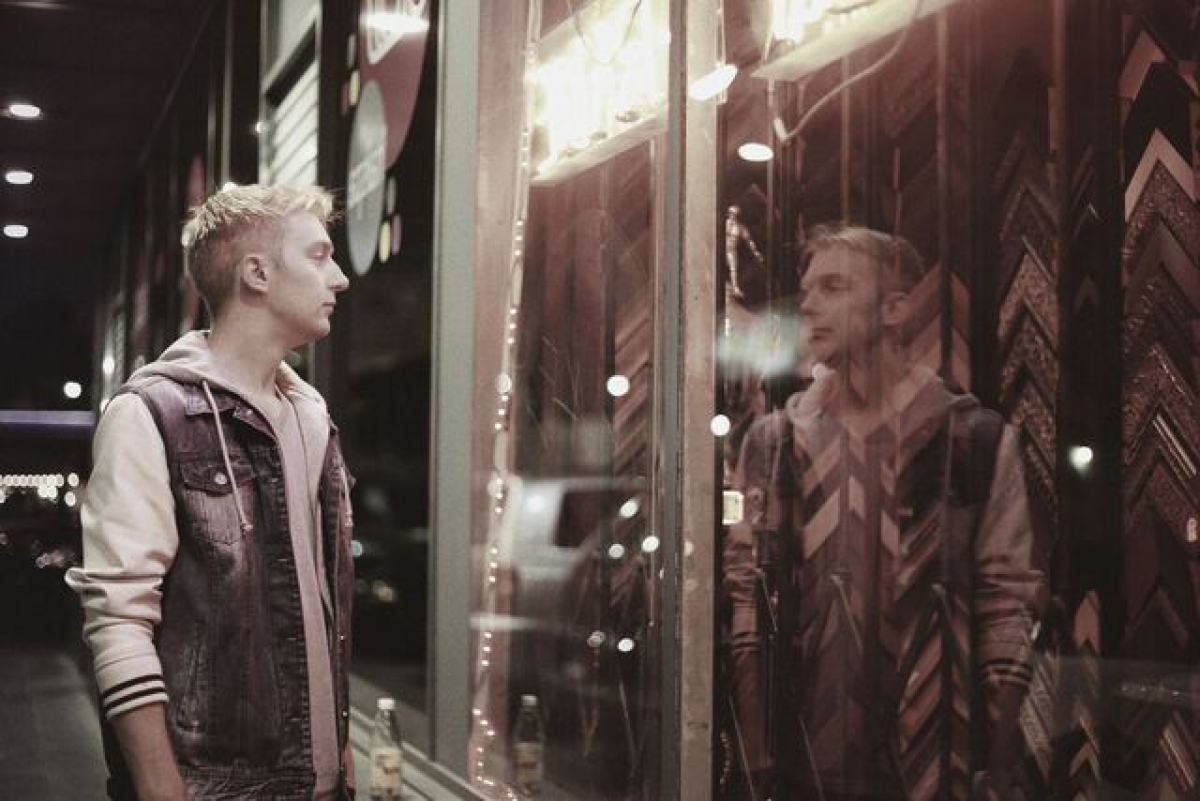 EDM.com & Point Blank: So what's your musical background like? How did you get involved in electronic music?
"In high school I played drums in everything I could take on. I was captain of the bass squad (no joke) in marching band, played in a couple rock/metal bands, played percussion in concert band and generally just tried to make as much noise as possible. I got involved in electronic music through internet forums, I eventually got into downloading software and messing around with music loops, and then I started posting music that I had made myself. Through these forums I met people who lived near me and we eventually met up and started going to raves and I eventually started DJing. Then at some point I sent my music to Excision on Myspace - he was into it and started releasing my songs on his label Rottun Records."
EDM & PB: You've definitely experimented with various sounds and styles over the years - is it safe to say that Night Sessions marks a return to your original sound?
"100% yes, Night Sessions is a full circle back from where I was at creatively. I've experimented with a lot, and with Night Sessions I finally bring it all together. I've always wanted to do an album but I always knew the time wasn't right. Well, now the time is right, and here we are!"
EDM & PB: What advice would you give an artist who feels pigeon-holed into a certain genre?
"Dawg just make something else."
EDM & PB: What inspired you to create an entire album? Has this project been a long time coming?
"Yeah it has, I've wanted to do an album for years, and it was never right. I've arranged songs into albums before and it never made sense. At some point last year I had about five songs I loved and that didn't have a home, and I decided they worked well together and I started to think in terms of an album. I wrote a lot more stuff and not all of it ended up being good, but through that experience we have Night Sessions.
I've always liked albums the best, Ive done a lot of EPs throughout the years, and the closest I've been to an album had been The Explorer. I've learned a lot since then, and it's awesome to see the progression. I am all about experiences, and I think the world we're in that's filled with one-off singles is cool, but I want something more. An album gives you the opportunity to really get into the thick of it, it's like watching an entire season of a show instead of one movie. The journey is way more in depth."
EDM & PB: Who are your biggest inspirations? Why?
"I feel that everything that happens to us is inspiration. I think our art and whatever it is we create is just us digesting and re-purposing our experiences. When you listen to Flume, do you think he grew up in the hood surrounded by gang violence? When you listen to ACDC, they obviously spent a lot of time in France enjoying nice wine and cheese, right? I'm saying these ridiculous things to make a point. Artists make their life experiences into song. I feel we are attracted to musicians who in some way have had similar experiences. We connect with people who feel or have felt like us."
EDM & PB: At what point will you consider that you've 'made it' as an artist?
"I think today - anyone who makes a living doing something they love is successful."
EDM & PB: What tips would you give an aspiring artist on breaking into the scene?
"You have to be better then everyone else at something. It's really important to realize this. I've seen so many people so frustrated on why they aren't getting anywhere... but bro - your music sounds exactly like a shittier version of Tchami, what do you expect?"
EDM & PB: What is the best piece of career advice that you've ever received?
"I once asked a more seasoned DJ to give me critical feedback on my set, he told me I didn't look like I was having fun, and that it was boring to watch. That has stuck with me forever. Its important to put on a show when you perform."
EDM & PB: And the worst piece of advice?
"Any time I get advice from someone who hasn't accomplished much of anything, it goes right out my other ear."