Point Blank Presents: Breaking Into EDM [Ep. 022 - Illenium]
EDM.com has once again teamed up with the award-winning Point Blank Music School to present Breaking Into EDM: where your favorite artists and industry-insiders share words of wisdom, tips of the trade, and personal stories of making it and breaking it.
This week we hear from Denver-local and EDM.com favorite Illenium. Fresh off the release of his debut album Ashes, the melodic mastermind talks background, inspiration and the best advice he's ever received.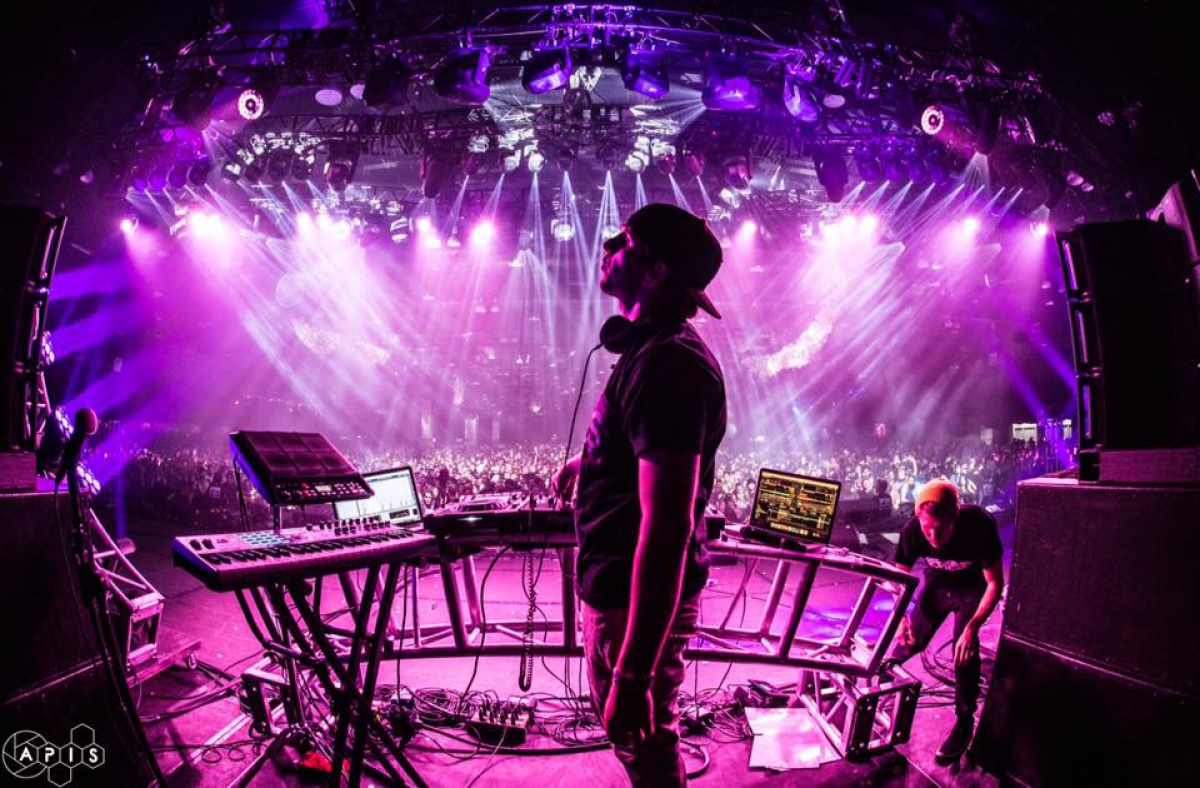 EDM.com & Point Blank: In three words how would you describe your sound?
"Cinematic. Epic. Emotional."
EDM & PB: What's your musical background like? How did you get involved in electronic music?
"I don't really have a huge musical background. I really just went to a Bassnectar show at Red Rocks in 2012 and fell in love with the scene and the music. I got Ableton the next day and pretty much devoted my life to YouTube tutorials and making terrible music for about a year and a half. When I moved in with my good friend Said The Sky, I learned a ton of music theory from him and that has helped me tremendously. He's a musical genius."
EDM & PB: At what point will you consider that you've 'made it' as an artist?
"I'm extremely grateful for how far my music has come and for where I am at. And I do music full time now, so that is a dream come true. As far as 'when I made it,' I'm not really sure. But I definitely strive to go further and to push the boundaries with my music and continue to challenge myself with production and live."
EDM & PB: As many producers can attest to, it's not uncommon to find yourself stuck in a creative rut. Where do you usually find inspiration?
"Inspiration for me comes from so many things. So much of my creativity depends on my mental state. I need to be clear-headed and free from resentment and judgement. I find myself most creative when I'm surrounded by good vibes, friendship, beautiful scenery, etcetera. That's one of the reasons why I love Colorado so much. If I need inspiration I can just go ski, or go to the mountains, or just spend time with my friends."
EDM & PB: Was there particular inspiration behind your just-released Ashes album?
"So the whole thought behind Ashes is pretty personal. When I started making music it was a saving grace in a way. I was at a pretty low point and I believe music was a huge power that brought me into a really beautiful life. That's why I chose a phoenix as my logo, relating rebirth and overcoming struggles. Ashes is my way or portraying that story through music. Beginning with 'Reverie' which means 'a state of being pleasantly lost in one's thoughts; a daydream' and ending with 'Afterlife,' it's supposed to tell a deep and emotional story that is relatable to anyone that has gone through tough struggles."
EDM & PB: What is the rest of 2016 looking like for you?
"2016 is about to be so amazing. I'm surrounded by such an amazing team and friends and we are all working together to spread melodic music. I will be announcing an Ashes tour shortly and then we have a bunch of festivals lined up for the summer. Than the fall should be extra special but I can't reveal much yet."
EDM & PB: What tips would you give an aspiring artist on breaking into the scene?
"I would say focus on the music first and foremost. So much of the scene is oversaturated with people that just want to be DJs and play festivals and party. For me, the music is what is most genuine and the other flashy stuff just clouds that. A lot of the scene can be overwhelming and frustrating but the music is always what I come back to and focus on because that's the real thing that is changing people's lives."
EDM & PB: What is the best piece of career advice that you've ever received?
"Always stay positive, no matter what. There's a ton of things that can bring you down or make you resentful but that isn't what truly matters. Keep your passion for creativity and just ignore all the materialistic hype based shit."
EDM & PB: And the worst?
"I was once told to stop using my live elements because it makes it 'too hard to be an opener and no one will want me to open for them.' LOL. I'm not trying to be a career opener."
Stream Ashes above and grab your free download here!
For more inside tips and expert advice on everything music industry, check out Point Blank Music School, with courses in London, Los Angeles and online. The award-winning electronic music school boasts former students including Claude VonStroke, Nicole Moudaber, AlunaGeorge, Plastician, and many more. Catch this week's production 'Quick Tip' below and head to their site to sample a course for free.