Thousands Take to the Streets To Keep Dancefloors Open
Sydney, a cultural hub of Australia has been growing in size for many years, and with that have come several growing pains. This year, the city is expected to climb to 5 million and with a well known arts and music scene located near Sydney's Central Business District, things have gotten a little…well, crowded.
According to police enforcement and Last Drink Association, a nurses and doctor's union based in Sydney, the attraction of young people to the vibrant city has strained public resources. With more people downtown after dark, there has been a large increase in emergency hospital visits and violent crime.
The New South Wales government has taken measures to restrict the city's nightlife in an effort to limit the amount of inebriated individuals in King Cross, Sydney's nightlife district. Although these measures seem cautious to protect public safety, there are worries that the city's lockout laws have become too strict. Currently, the laws state that shots of liquor may not be purchased in bars in the city's CBD after 10pm. Additionally, bars and clubs may not admit new customers past 1:30 am and may not serve alcohol after 3am.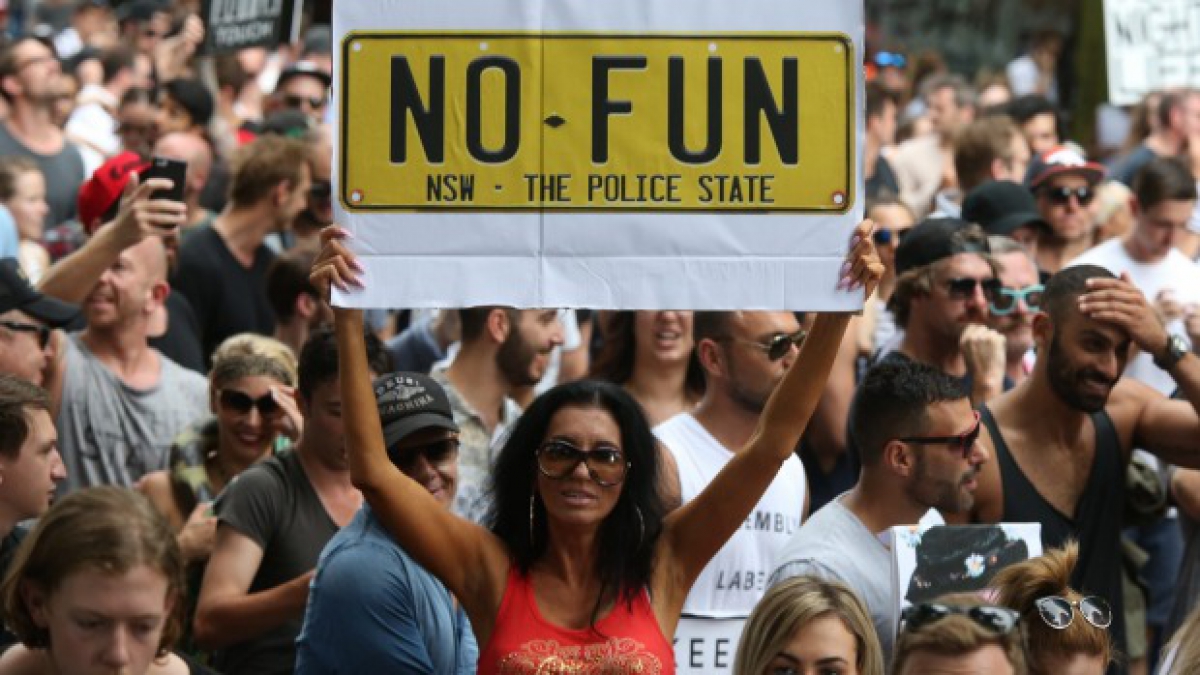 Photo of the Keep Sydney Open Ralley - courtesy of The Sydney Morning Herald
Although crime has significantly diminished since the placement of the laws, even major public figures have suggest that the figures projected by Premier Mike Baird are overly inflated. Don Weatherburn, director of the New South Wales Bureau of Crime Statistics and Research, states that the violence had decreased by 20%, not 42.2% as Premier Baird had projected. Weatherburn also suggests that the assault rate had been falling since 2008, suggesting a downward trend that has since been exaggerated by the lockout laws.

Tensions have been rising for months and finally the people have rallied to demonstrate their distaste. An estimated 15,000 people took to the streets of Sydney with picket signs, and many well-known public speakers from the Sydney art scene stood in solidarity to protest the nightlife restrictions. Critics of the lockout laws have argued that since the laws have been in place, the business and art scene of central Sydney has deflated significantly. With venues closing down and vacancy signs going up, individuals whose livelihood are based in nightlife are struggling to find work.
A major point of contention for individuals protesting the lockout laws are the legality of casinos in Sydney's CBD. The casinos are not subjugated to the city's strict lock-out laws though they still promote risky and unhealthy behavior.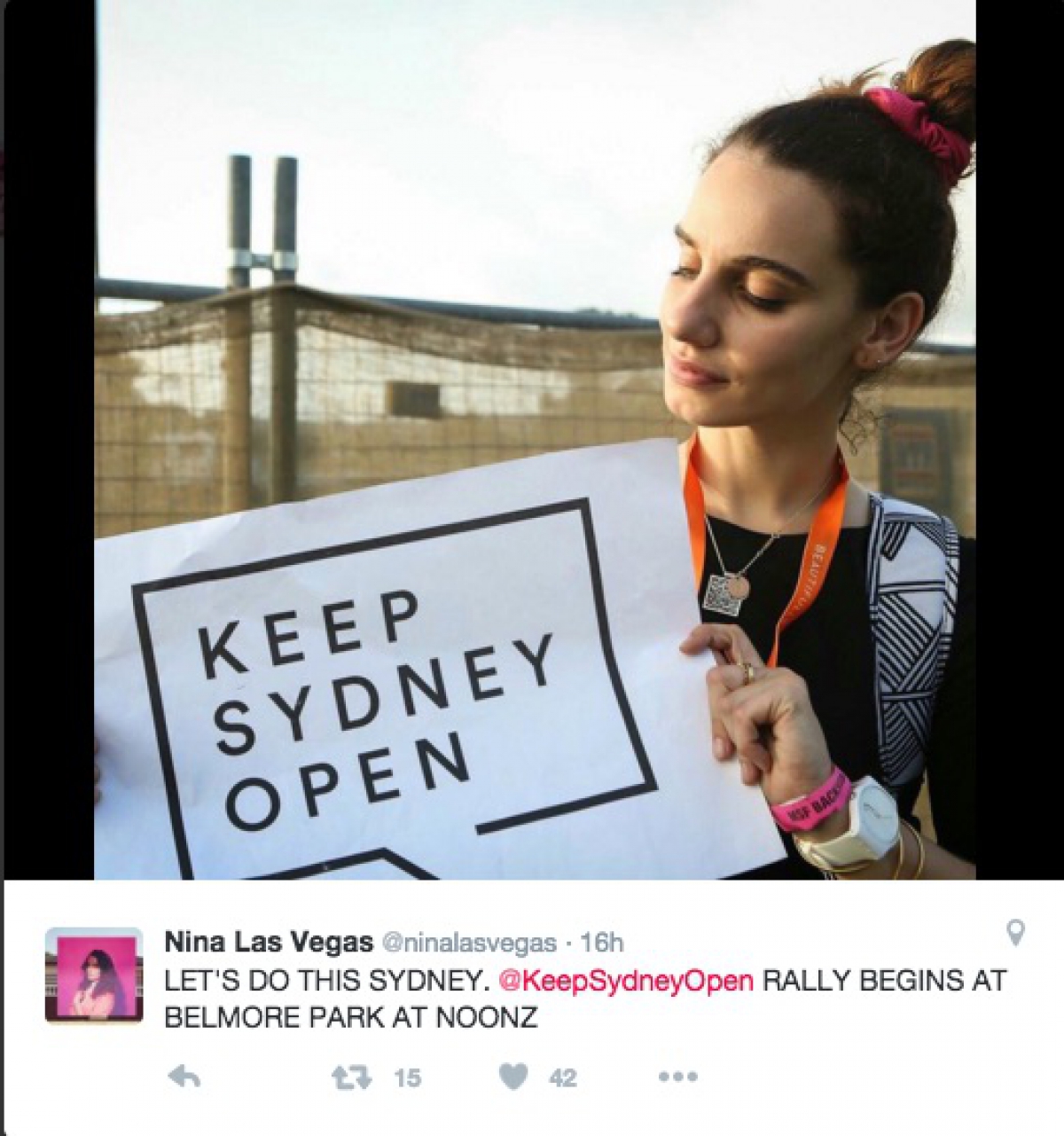 Major Australian artists like Flume, Peking Duk, and Nina Las Vegas have all rallied in support of the Keep Sydney Open Movement. The coming months will prove to be crucial for Sydney's arts and culture scene as the laws are to be reviewed by the high court this August.

To learn more about the Sydney's lockout laws and their economic and social effects, hop on over to KeepSydneyOpen.com