Did You Know That Your Favorite Song Samples This?
Music samples are not a new phenomenon in dance music. However, some of your favorite dance tracks contain famous samples that you may not have realized. Whether it's stellar vocals from some of history's greats, or a rework from some of pop's biggest stars these 5 noteworthy tracks prove that sometimes the cover can be as good as the original!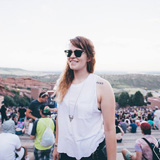 Devin Culham
Born and bred with the Detroit techno scene, I pledge my allegiance to the underground.