There's No Excuse For Boring Weekends With This New App
It's Friday night, you just got home from a long work week when suddenly you get a text from your friend asking, "What are you doing tonight?" The local bar has long since been played out but you want to check out something cool going on in your area. Luckily, there's a new app for you called Gigbloc.
Gigbloc is providing a new and easy way to find cool new music happening live in your city. The app features a live heat map of events occuring in major cities and has the ability to filter events based on genre. So for all of you deep house heads looking for the 'hottest' party happening in Berlin, or want to check out the newest alternative bands in Seattle, you can now see exactly where the scene is popping off at any given moment.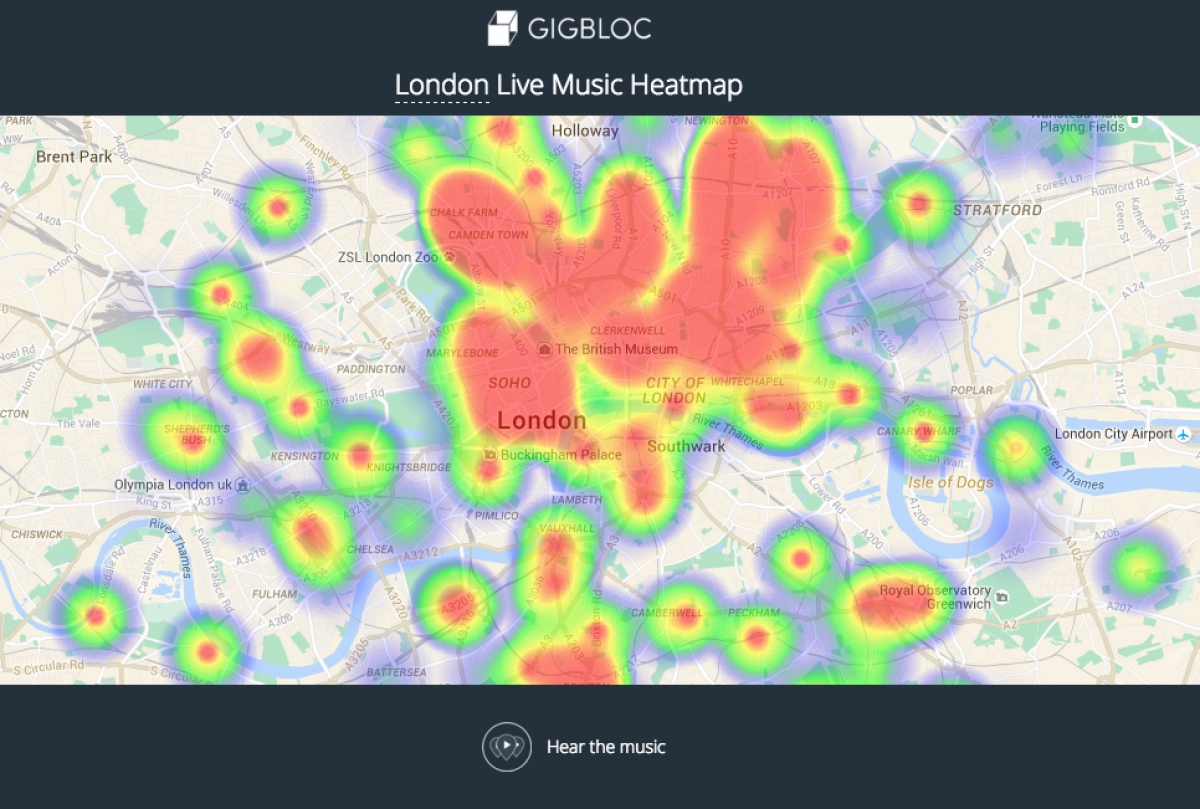 Need a little more time to plan your week? The app also introduces music lovers to events happening in their area by providing a weekly calendar based on geographic location. The app allows users to preview music from the artist directly so that you can get a taste of the artist's sound before taking the bus all the way into the city.