This is Why YOUR Vote Can Make or Break the Presidential Election
According to the Center for Information and Research on Civic Learning aka CIRCLE, "Nationally, about 45 percent of young people voted in the past three elections, and about 35 percent for the two elections before that."
Data from the 2012 presidential election shows that the number of voters under age 30 exceeded the margin of victory in 29 states. The chart below shows the top cities where WE can change election results based on the ratio of millenial votes to previous margin of victory.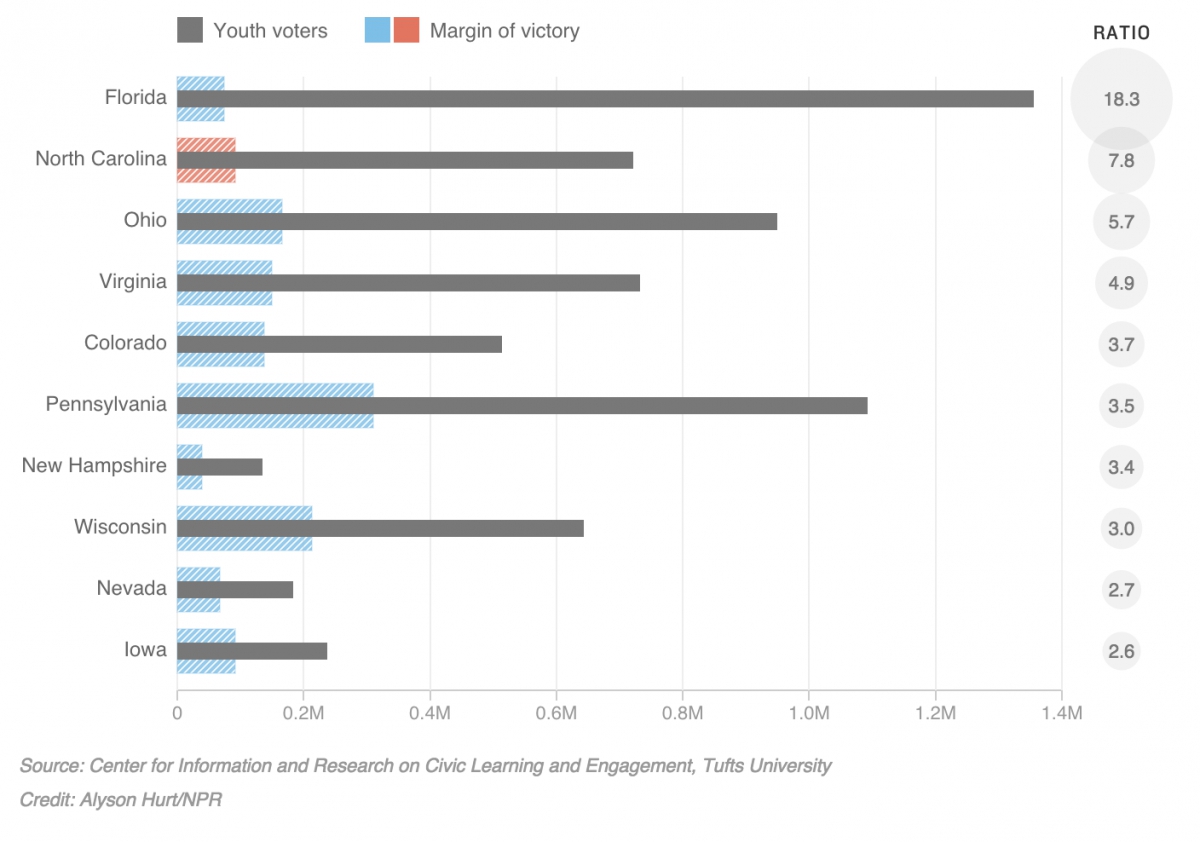 Such research yields the undeniable conclusion that voters between 18-30 years old can win elections. Every vote counts, but as millenials... our votes are most likely going to be among the most influential in the 2016 presidential election.
Find out what candidate speaks to you and aligns with the issues you care about most, register and VOTE. To make sure your candidate makes it on the final ballot, know when it's your time to vote in the caucus or primaries