Tiesto Opens Up About the Early Days During Recent Tour [Video]
Dutch superstar Tiësto has had an illustrious 20 year career as one of the most recognizable DJs in the world. But he didn't start out that way.
In this beautifully produced video recap of his recent our in Norway, Tiësto shares his early experiences as a DJ and opens up about his deep appreciation for the country and the important impact it had on his career. In a series of exclusive shows this winter, Tiësto revists the country that gave him his first big break.
Watch the video below for personal moments, breathtaking Nordic views, and the high-profile DJ playing with sled dogs(!!!)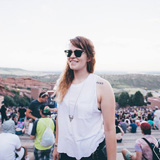 Devin Culham
Born and bred with the Detroit techno scene, I pledge my allegiance to the underground.