5 Video Game Remixes That Will Blow You Away
Whether you grew up playing an original nintendo or went straight into a PS4, chances are you heard these themes before! Now they've been reimagined as remixes that will blow your mind.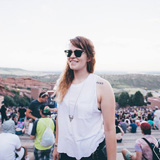 Devin Culham
Born and bred with the Detroit techno scene, I pledge my allegiance to the underground.