5 Video Game Remixes That Will Blow You Away
Whether you grew up playing an original nintendo or went straight into a PS4, chances are you heard these themes before! Now they've been reimagined as remixes that will blow your mind.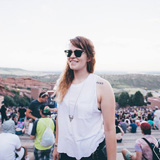 Devin Culham
Cut my teeth with the Detroit techno scene before moving to Denver to see what the mountains have to offer.