The Origins of 10 Iconic Names in Dance Music
Ever wonder where artists, festivals, and record labels get their names?
1. Swedish House Mafia
The now-defunct trio that was once composed of Axwell, Steve Angello and Sebastian Ingrosso, actually took on the name "Swedish House Mafia" after Pete Tong playfully called them that.
"When we would bring people to Sweden to DJ with us, they'd ask, 'So what are you guys, some kind of house mafia?'" Angello told EDMBiz. "We didn't use the name. Then one day Pete Tong heard about that story and said, 'I've heard you're the Swedish House Mafia.' And we were like, OK, whatever." (source)
2. Noisia
The name of the legendary Dutch electronic trio came from one of the members seeing a VHS tape with the word VISION written on its label, but it was turned upside down. So VISION became NOISI/\. They reinverted the name when establishing their own label, Vision Recordings. (source)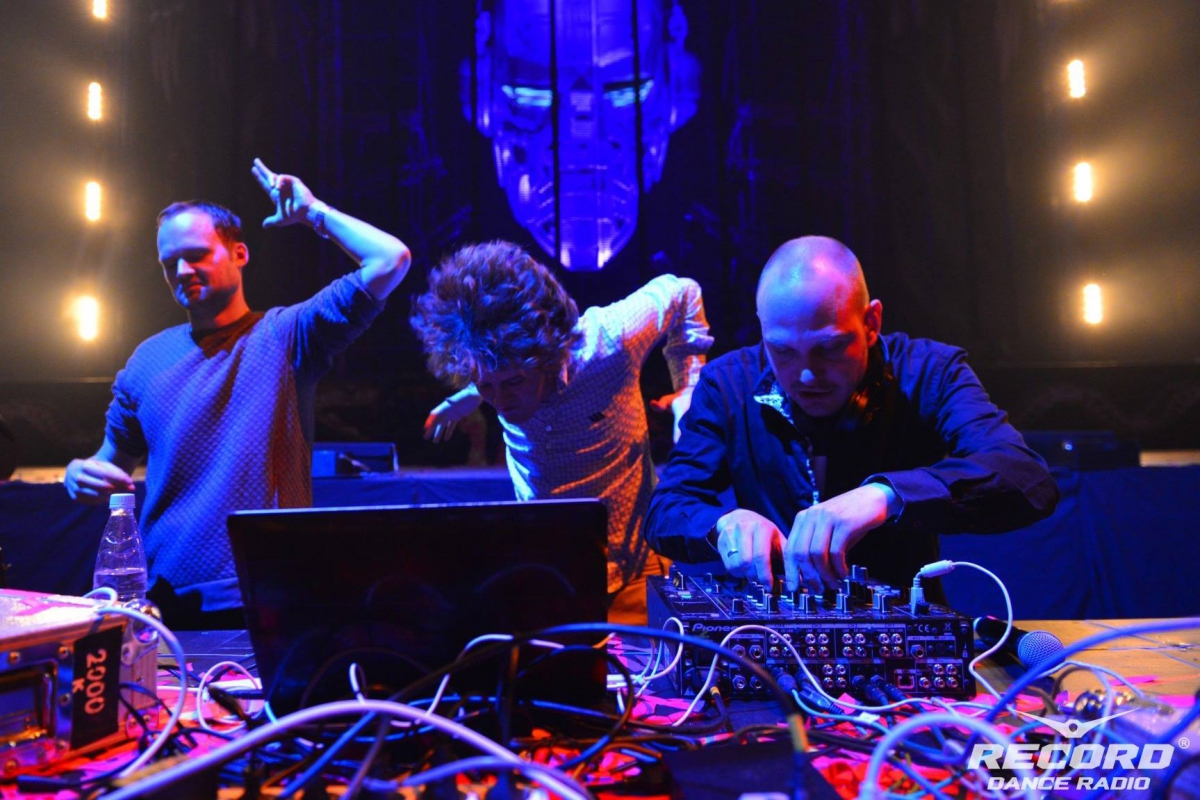 3. Skrillex
The artist name of Sonny Moore actually came from an AOL screen name:
"It was a stupid old online AOL screen name. There really isn't a meaning behind it." (source)
4. OWSLA
The name of Skrillex's label imprint is a reference to Richard Adams' fantasy novel Watership Down. The story is about a group of anthropomorphized rabbits who live in a Sandleford warren. One rabbit, Fiver, has a vision of the future in which their warren will be destroyed. Unable to convince their chief of the necessity of an evacuation, Fiver sets out with 11 other rabbits to find a new home, but not until they get by the Owsla, the warren's military caste.
5. Diplo
Thomas Pentz's stage name "Diplo" is short for "Diplodocus," which is a genus of diplodocid sauropod dinosaurs and his original DJ alias. inspired by his childhood love of dinosaurs. (source)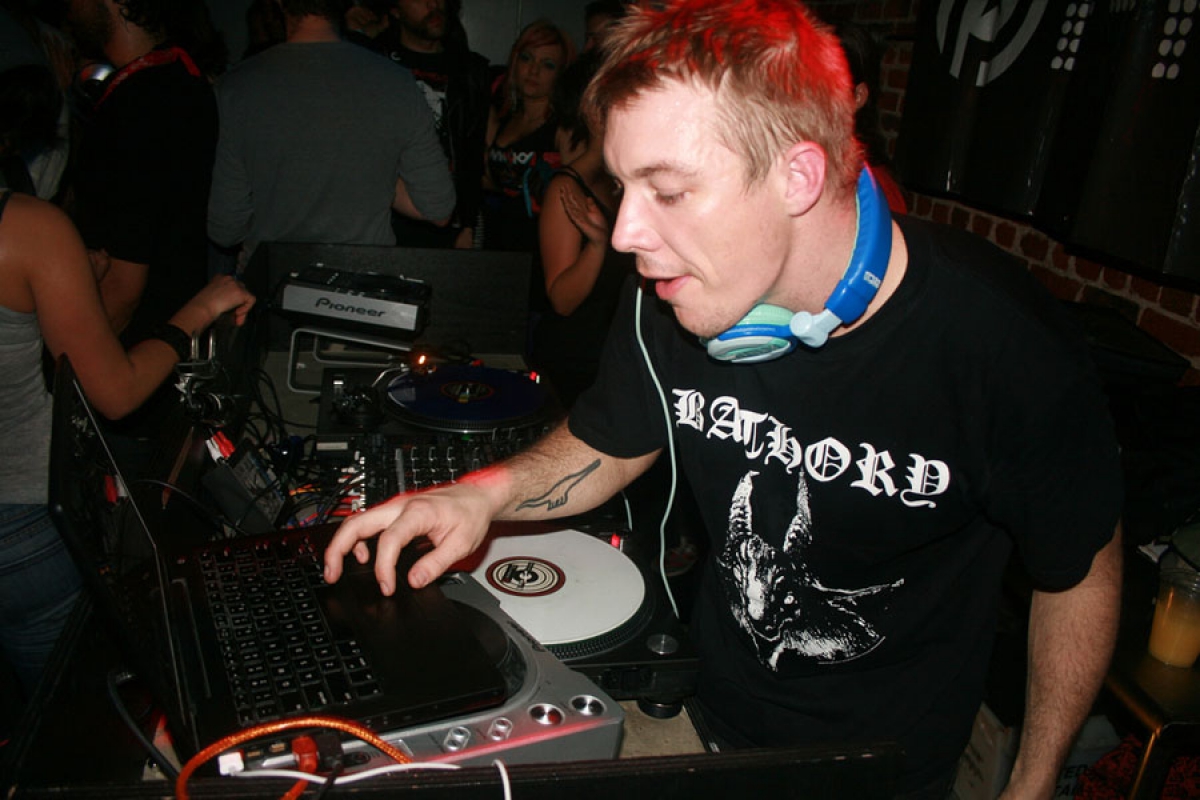 6. Bassnectar
Lorin Ashton's stage name "Bassnectar" came from a handmade sticker, given to him by a fellow Bay Area DJ:
"One Sunday morning, a few hundred friends and I were deep off in the boonies on a beach outside of Santa Cruz. We had been there all night absolutely raging, and as the sun rose over the water and illuminated the beach I noticed another sound system and group of people way, way down on another side of the beach. I was usually the sober guy who would go talk to the cops if they came to bust our fun, or to basically handle whatever needed to be handled, so I started walking over to this other party. Halfway there, I met one of their representatives, a small guy who looked kind of like an Ewok. He introduced himself as "Brother" and explained that his group (they were called "Spaceship Gaia") had noticed our party and wanted to come make friends… Brother was (and is) a huge influence on the early Santa Cruz full moon collective scene, and also one of my favorite DJs to this day. One time he gave me a sticker he made that said 'Butterfly Beings Drink Bass Nectar' and as soon as I saw it I thought that if I ever made a band again I would name it 'Bassnectar'… "(source)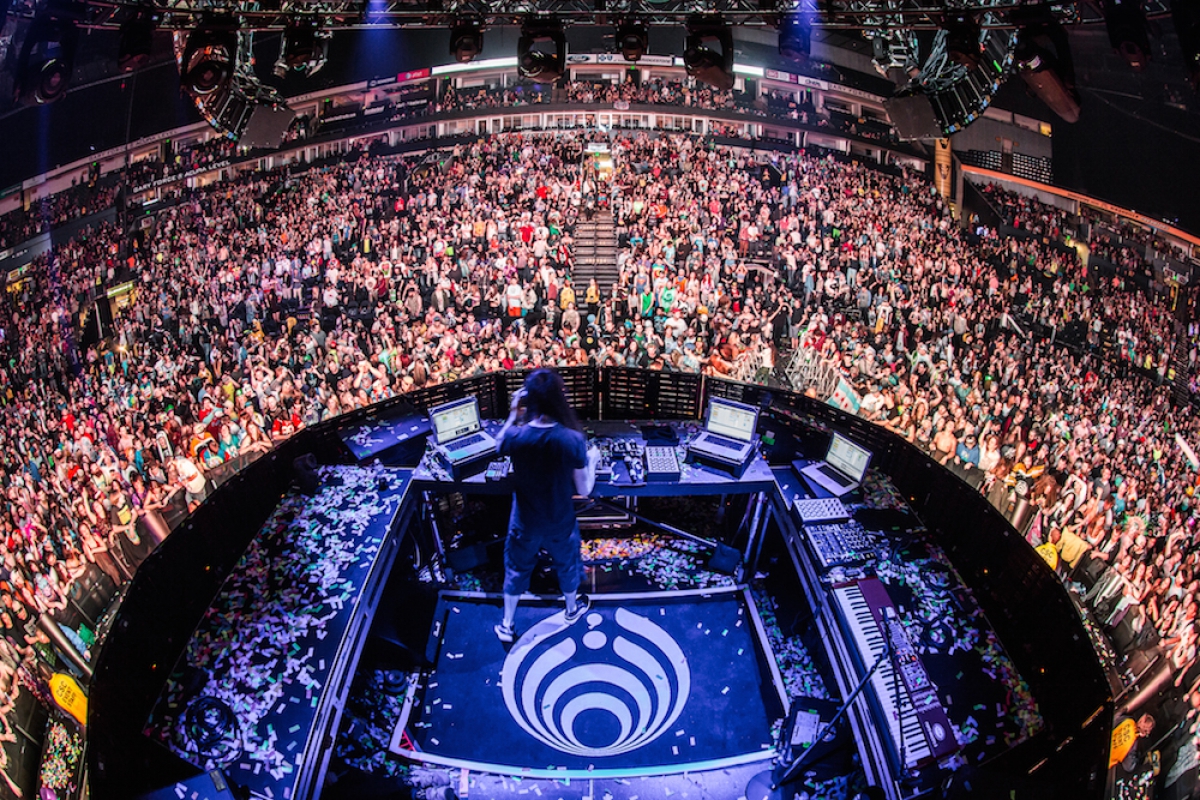 7. Ultra Music Festival
The famed festival brand that holds events all over the world was named after Depeche Mode's 1997 studio album, Ultra, as founder Russell Faibisch will tell you. It was during a Depeche Mode show that Faibisch realized what he wanted to do with his life.
"It was Depeche Mode in [1993] for the 'Devotion Tour' at the Miami Arena that everything clicked for me," Faibisch says, "and I realized that this was what I want my life to be. Somehow, someway, but I hadn't figured exactly how yet." (source)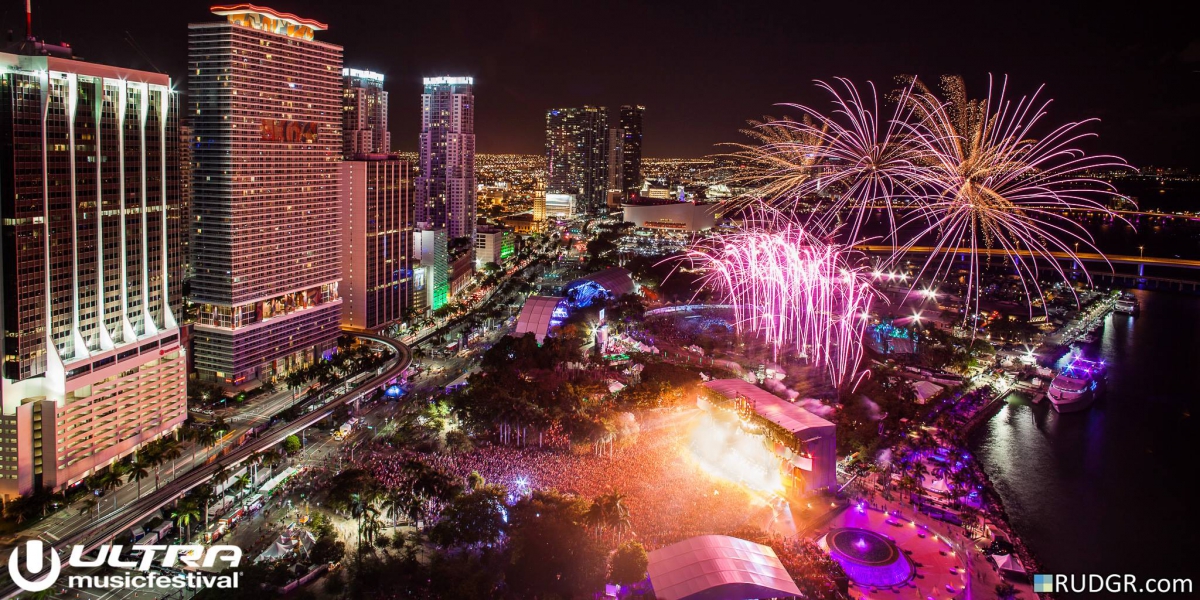 8. Kygo
"Kygo" was a actually a nickname Norwegian producer Kyrre Gørvell-Dahll acquired in school:
"It was a learning program at school. You were handed out a username. And I got <>, or something like that. Then some of my friends started to call me that. Until recently all my friends called me Kygo. But they think it's kind of lame now. Most have gone back to Kyrre now. Maybe they have to find a new nickname." (source)
9. Avicii
After finding out that his real name, Tim Bergling, was already taken on MySpace (yes, really), he decided to go with "Avicii," which means the lowest level of Buddhist hell. (source)
10. Above & Beyond
The English progressive trance trio known as Above & Beyond took their name from the slogan of a motivational guru trainer:
"The three of us got together to do a remix for Chakra's 'Home,' and when we finished the remix and were just about to send it off to Warner's, where I was working at the time, we thought 'damn, we've got to come up with a name for the mix.' I looked around Jono's studio and there was this piece of paper printed out from the internet stuck to the wall above his bed. He had put 'Jonathan Grant' into AltaVista which was the equivalent of Google in those days and he found this website of this motivational guru trainer, and 'above and beyond' was his slogan. So I was sitting there, looking over the room, and I see 'above and beyond' and I just thought, 'that's perfect,' so it was called the Above and Beyond mix. I don't know that we thought of ourselves being above and beyond at that point, it was that the mix was called Above and Beyond, but then we started getting more work, and consequently it became our name. I think it sort of sounds a bit like we want to sound, it's kind of onomatopoeiac in that way." - Tony McGuinness (source)