What Music Genre is Most Popular in Your State?
BusBud just released a study on the most popular genres by state, and it does not bode well for electronic music.
The methodology took the number of total shows from each state and compared them by genre.
Contrary to many expectations, country music did not dominate the southern United States, which proved to really enjoy their oldies. It did, however take the title as most popular genre overall.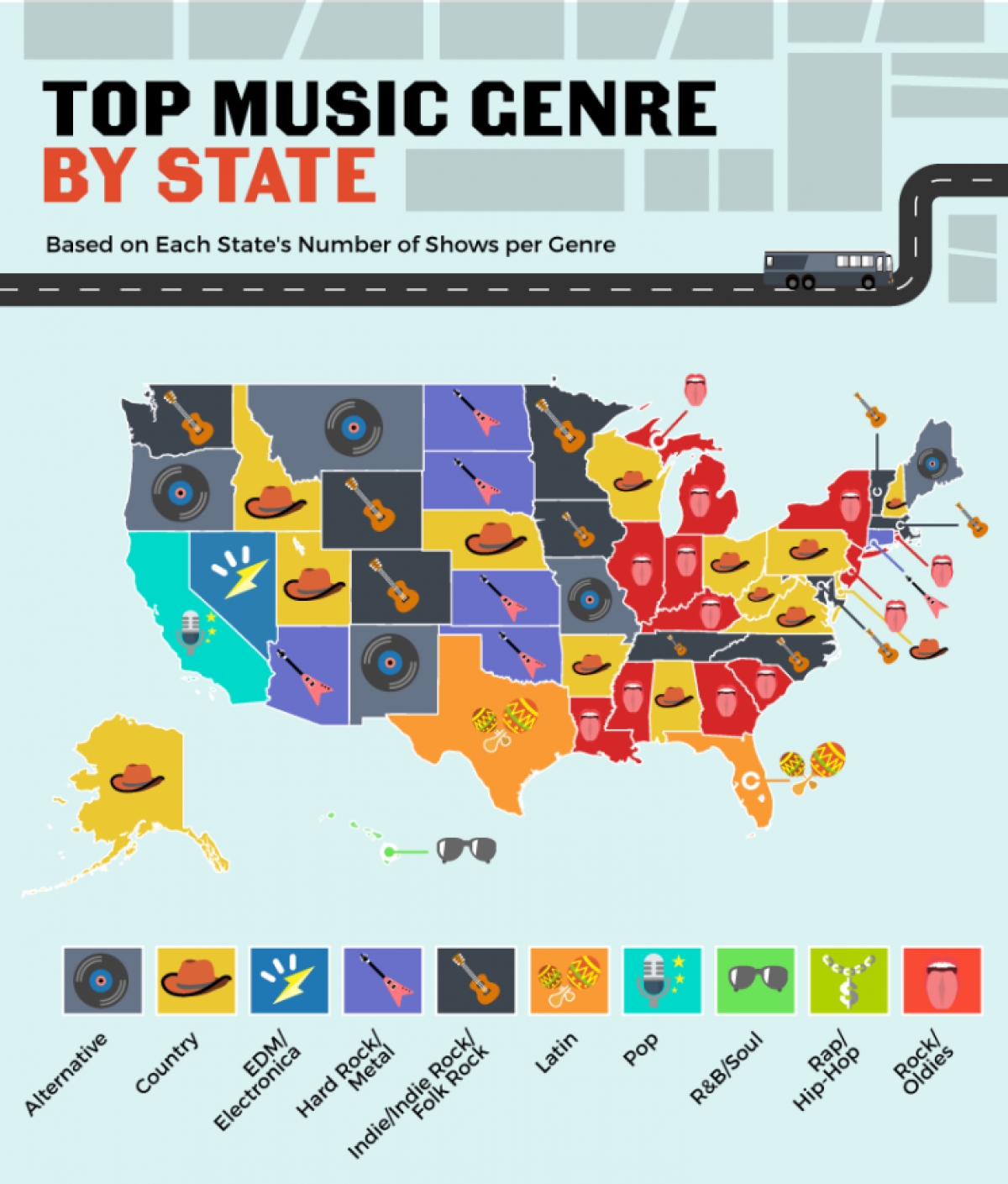 Electronic music was only most popular in Nevada, which likely has an increased number of electronic shows due to Electric Daisy Carnival and the large number of Las Vegas nightclubs.
Although it is interesting food for thought, we would be curious to know whether the study would stand if the methodology were changed. Would country prove to be most popular if the study were based on overall music consumption rather than number of shows? Does Rock and Oldies have a favorable bias because the bands have had longer careers and are thus more likely to be booked for longer tours?