Your Favorite DJs Describing What Dubstep Really Sounds Like [WATCH]
Beatport got together with Getter, 12th Planet, Reid Speed and more to dish out the insider information on what actually defines dubstep's sound. Dubstep purists beware: a sense of humor is required.
Beatport recently sat down with several DJs and resident bass heads to tell us more about how dubstep is different from any other genre. With the perfect mix of tongue & cheek commentary and genuine insight, we're now about to tell our parents on good authority that, "Yes, mom, I'm listening to robots have sex!"
Check out the video below for more giggles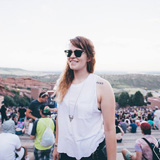 Devin Culham
Born and bred with the Detroit techno scene, I pledge my allegiance to the underground.