16-Year Old Bass Prodigy, 'Anything Boys Can Do, I Can Do Better'
Not many 16 year old girls can say they've DJed live events or had their mix featured on Skrillex's Nest HQ imprint, but then again Callie Reiff is no ordinary girl.
In a recent sit down with Nest HQ, Callie Reiff describes her beginnings, and she's pretty damn inspiring.
From an early beginning in musical performance with none other than the prestigious New York City Ballet Company, Callie Reiff has demonstrated that she's not your average girl.

Having transitioned from ballet to DJing, Callie first developed her chops by attending Dubspot, a leading DJ school in New York City – where she started her lessons on the lost art of vinyl mixing.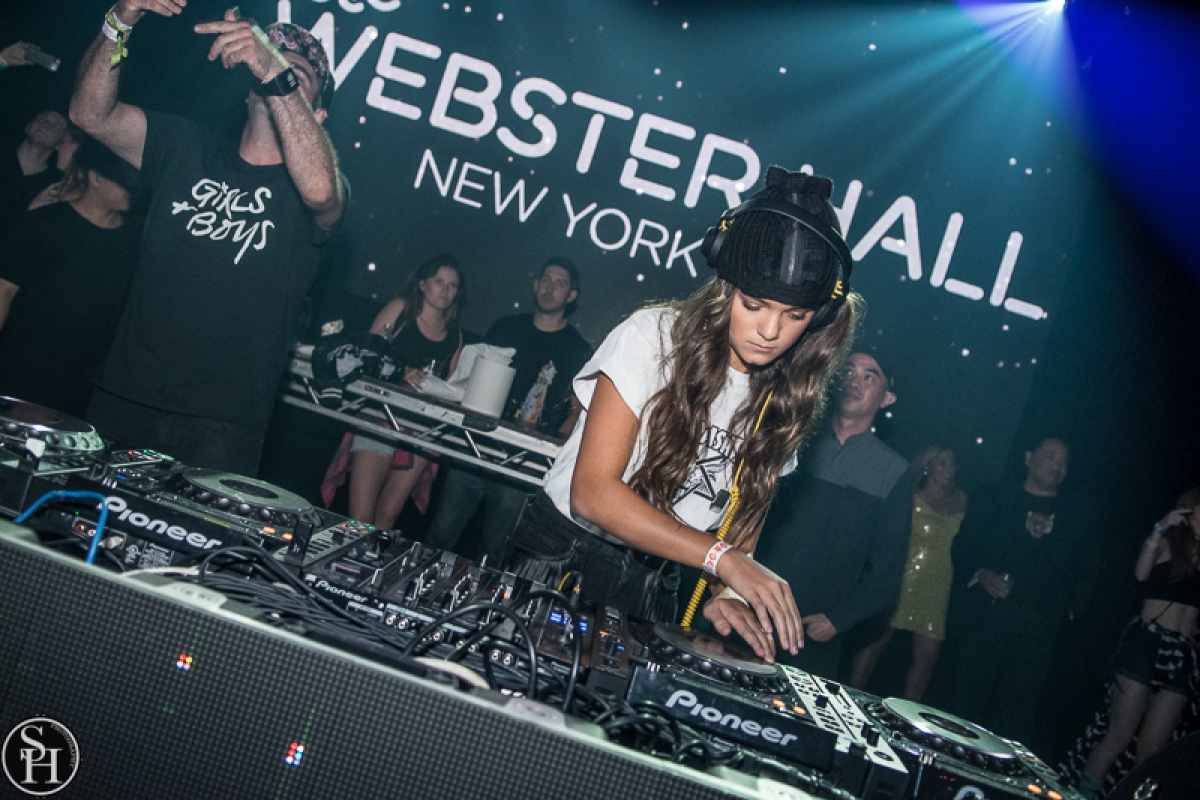 (Photo Courtesy of Scotty Hawk)
When asked about her musical influences, Callie is pro-girl power citing females acts like Mija, J.Phlip, Flava D, Rezz, Louisahhh, Alison Wonderland, and Anna Lunoe.
Regarding what advice she'd give other young aspiring musicians, Callie had this to say:
"A lot of people think DJing and the electronic music scene is male-dominated. A signature quote I always use is, 'Anything boys can do, I can do better.' I'm so happy that females are finally getting the recognitions they deserve in the EDM scene. My advice would be to push for what you believe in, hard works always pays off, and write your own story."

Check out the Minimix below, we think you'll be impressed by Callie's chops. Read the full interview over at Nest HQ.

Track List:
01. Callie Reiff – Sonic Distortion Intro (Exclusive)
02. ID x ID – ID (Exclusive)
03. Ookay – Rhythm
04. Aylen x Audiobot – ID
05. Swage – Real Game
06. DJ Snake – Propaganda (Habstrakt Remix)
07. Tag Team – Whoomp (There it is) (Alwaze Bootleg)
08. Ghost Channels – Fire Drill
09. Fish – Hold On
10. Stoke Sound & Muramasa – RVRE
11. MUST DIE! – Neo Tokyo
12. Callie Reiff x Dapp – ID (Exclusive)
13. Callie Reiff x Kyle Hughes – ID (Exclusive)
14. 2 Chainz vs Rickyxsan x Dirty Audio – Where U Been Gettin' That Scoop
15. Sirenz – Escapade
16. Nero – Crush On You (Callie Reiff Bootleg) (Exclusive)
17. Duck Sauce – NRG (Stanton Warriors Re-Sauce)
18. Callie Reiff x C&T – ID (Exclusive)
19. Callie Reiff – ID (Exclusive)
20. Skrillex & MUST DIE! – VIP's
21. Holy Goof – Girls
22. Callie Reiff x Wurmhole – ID (Exclusive)
23. Callie Reiff – ID (Exclusive)
24. FF – Crave you (Le croquant & Antis Remix)
How many of you are wishing you didn't spend all of your time playing Candy Crush when you were 16?