EDM.com's Guide to Getting the Most Out of Your Music Festival [Part 1]
As we cruise through March we notice ourselves at that beginning of that special time of year that we all know and love: Festival Season.
Ultra Music Festival and SXSW are ringing in the 'official' start of the season by debuting the biggest, boldest, and most innovative minds in music to a global audience. To get you ready for the months ahead we've compiled a guide so you can plan to get the most out of your festival experience.
In this first of a two part series, we're going to give you tips on how you can most effectively plan to stretch your dollar even further. Festivals are expensive, so you should consider any possible ways that you can lighten the financial burden of your musical addiction.
Here are a few of our tried and true tips:

1. Become a Promoter
You're already buying every ticket you can get your hands on, so why not turn that skill into a festival ticket? Many festivals have ambassador programs that enable you to do boots-on-the-ground marketing in exchange for a festival ticket. This may include flyering events in your city, social media posts online, or a number of other requirements. This option can get you into the festival without missing out on all the fun!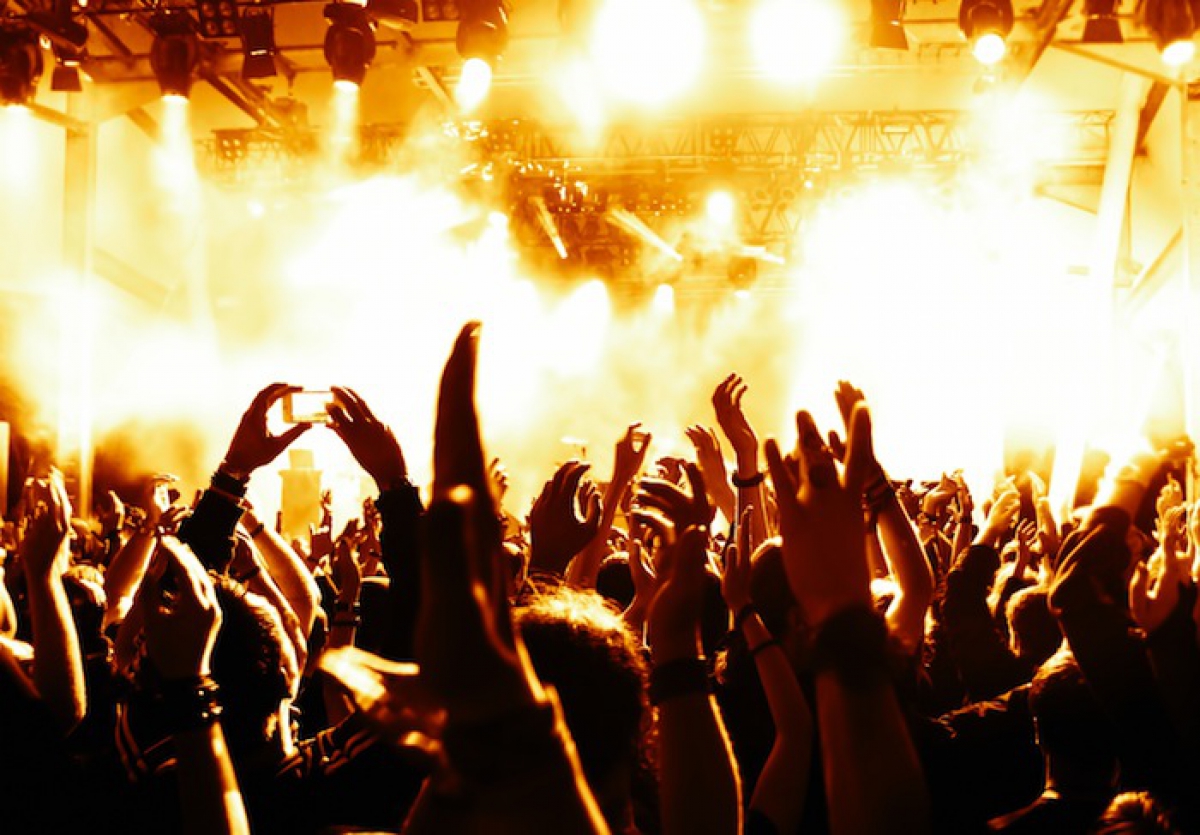 2. Volunteer
Festivals are run on volunteers, which is why festivals such as Bonnaroo and Electric Forest, allow volunteers the opportunity to attend festivals for free or at a deeply discounted rate through programs like Work Exchange Team. Although you may not catch every single act, it will enable you to attend the festival, meet some cool people, and save money on your experience!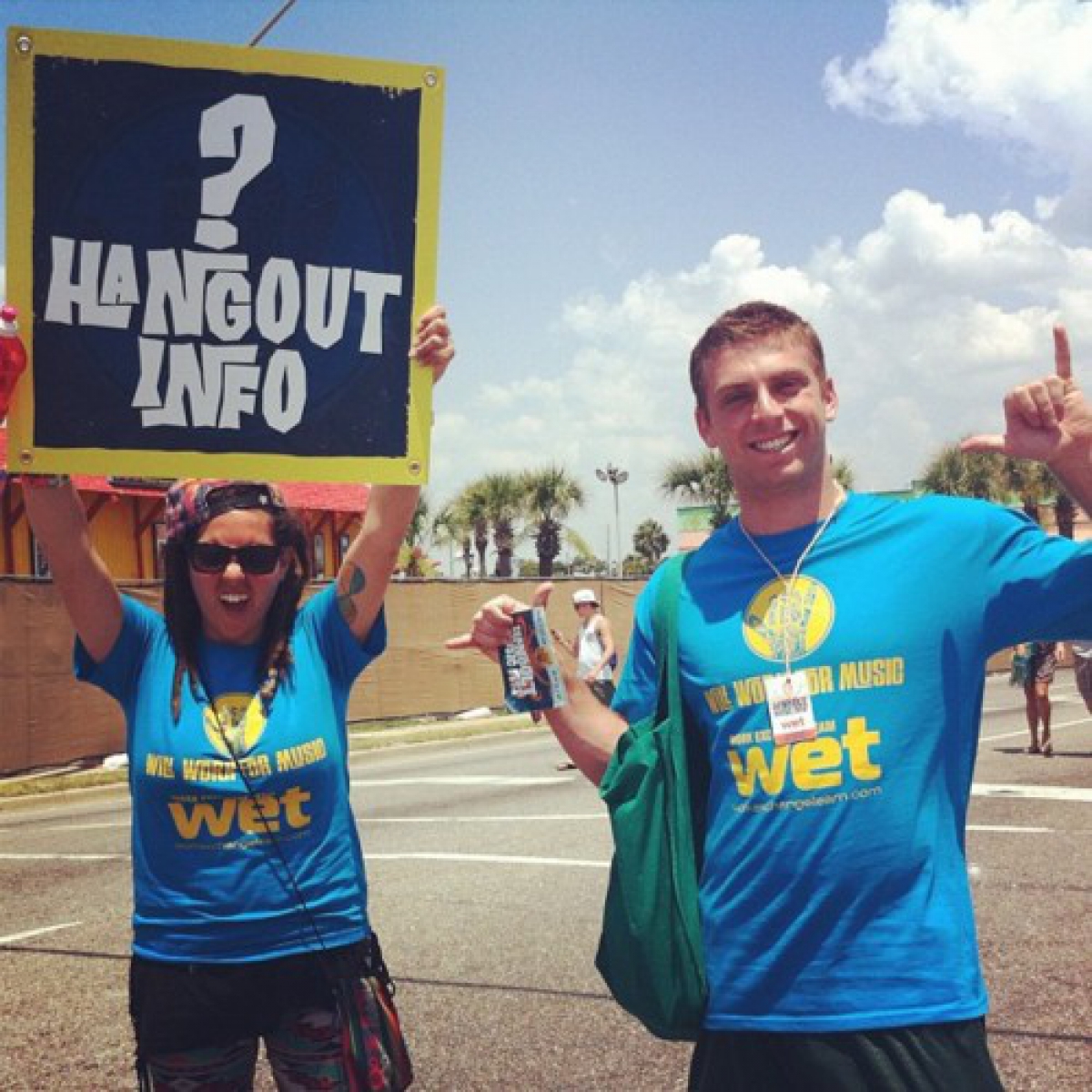 3. Recruit a Crew
Having a place to stay can be one of the major expenses to any festival. If you've got a large crew in tow, you may be able to book a hotel room and split the costs between your friends to keep the tab low. (Just make sure you don't violate the hotels guest rules!)
Options like AirBnB also offer affordable pricing for those looking to save money on a hotel by renting a personal home or apartment for the duration of the festival. Be sure to notate whether the room has private access so as you don't create enemies when you stumble home at 3am!
Looking to go global? Hostels are also an easy place to rest your head on the cheap and are prevalent in most major cities. It's not like you'll be sleeping much anyway...

Added bonus? With more people you can save money on flights by driving and sharing fuel costs!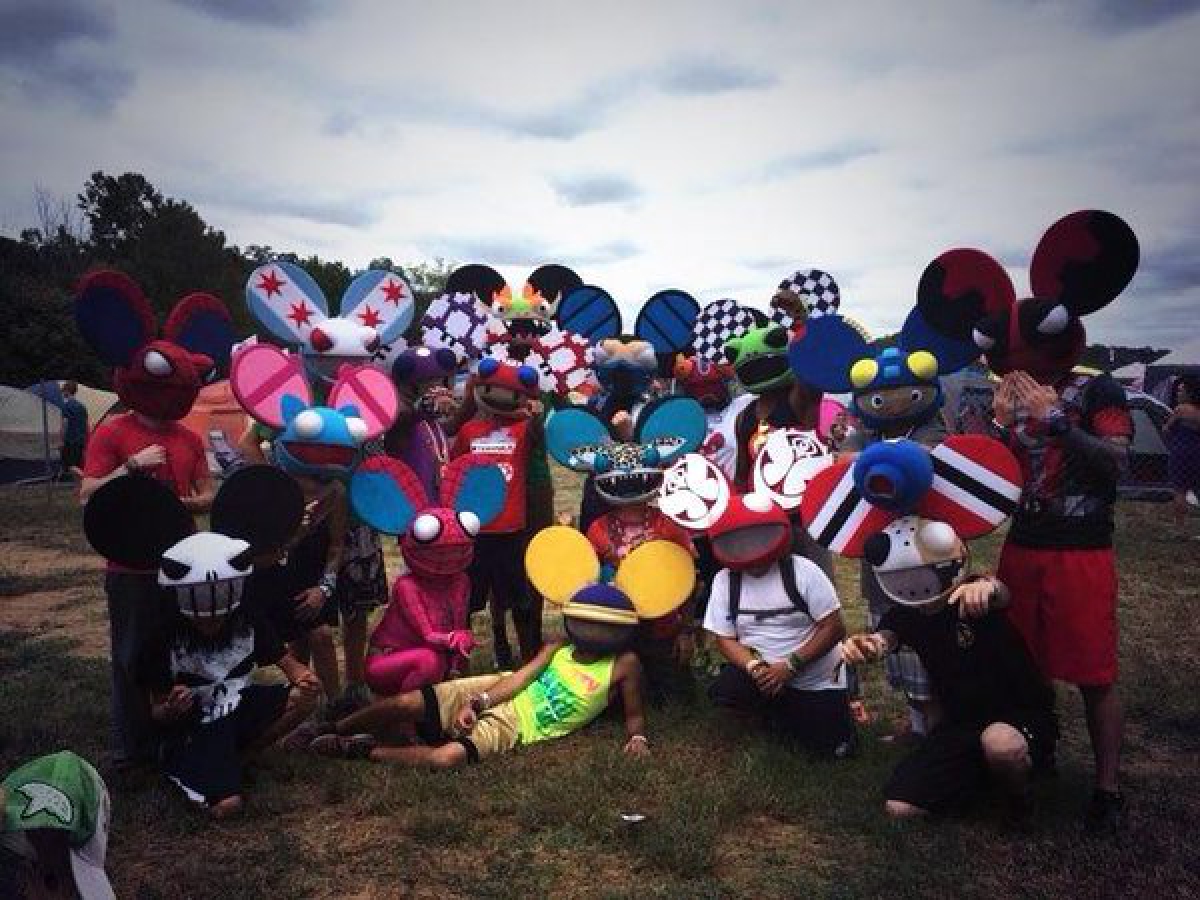 4. Rough It
Camping festivals are an affordable option to safely enjoy a festival without the concern of finding transportation in a strange city late at night. Added bonus, once you invest in camping equipment, you'll be able to pick up and leave town for whatever camping festival you like! Come fully stocked with non-perishable food, or a cooler full of sandwiches (don't forget ice!) so that you can save money on expensive festival food!
Don't worry, we won't judge you for eating that late night slice of pizza.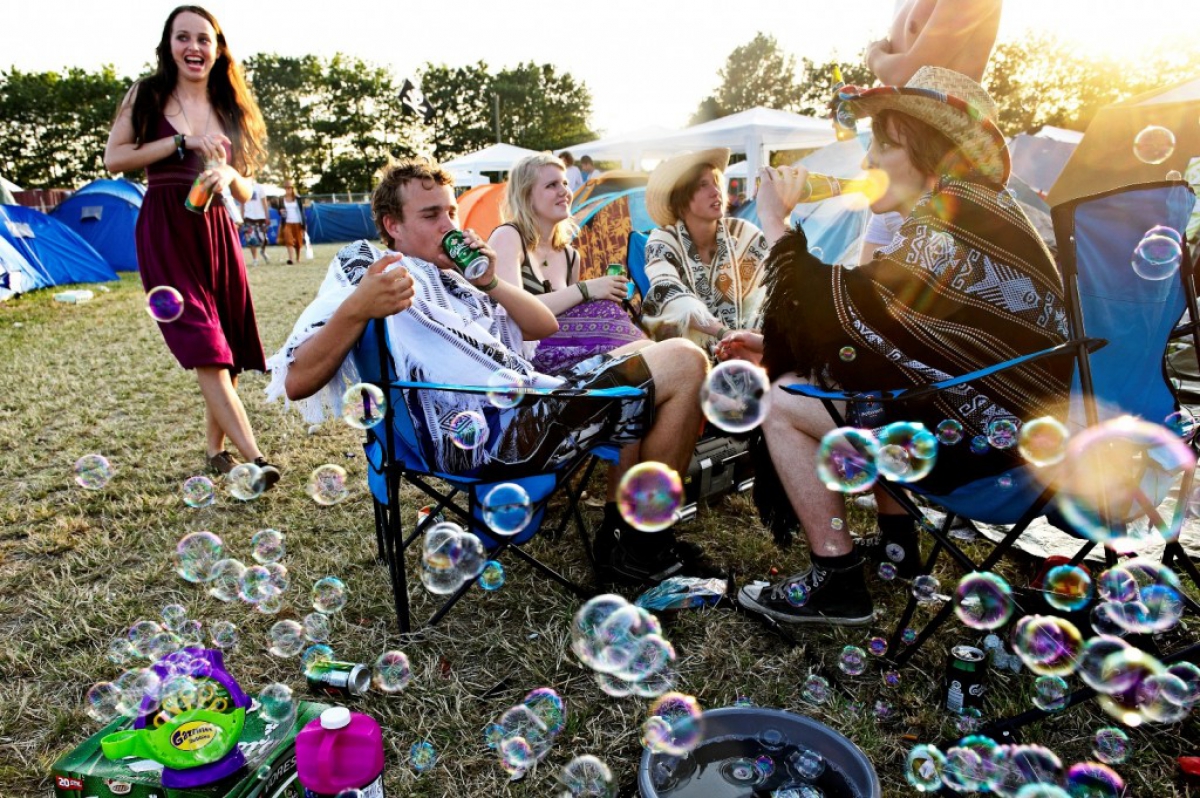 (Photo courtesy of Jens Dige)
5. Plan in Advance
So you've been eyeing Coachella for years now, and really really want to attend but the ticket price has put you off. Plan your trip in advance! If you can't make it this year, make a pact with friends to go next year! Start pinching your pennies now and purchase your ticket when pre-sales are released, which is usually before any headliners are announced. Not only do many festivals like Coachella have payment plans, but then you've committed yourself to going which will make the anticipation that much sweeter!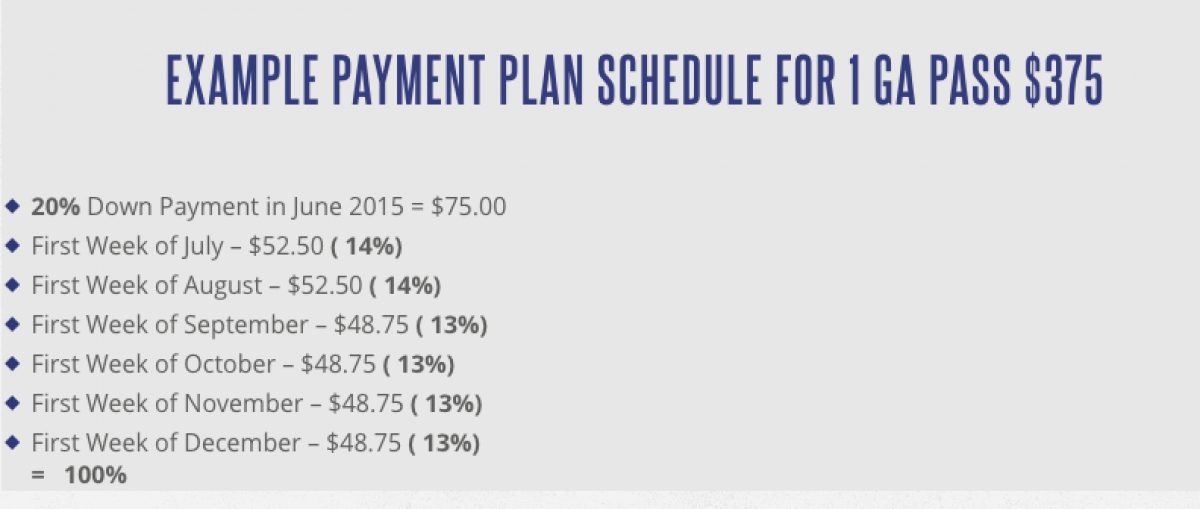 (Pictured: Coachella's Payment Plan for 2016)
6. Start Looking at Flights Early
Any festival veteran knows that you have buy your flights early. Whether you're headed to Las Vegas or flying to Berlin, prices skyrocket the closer you get to the date...especially for busy festivals! Websites like airfarewatchdog will alert you when flights to your chosen destination drop in price. Just make sure you're ready to pull the trigger!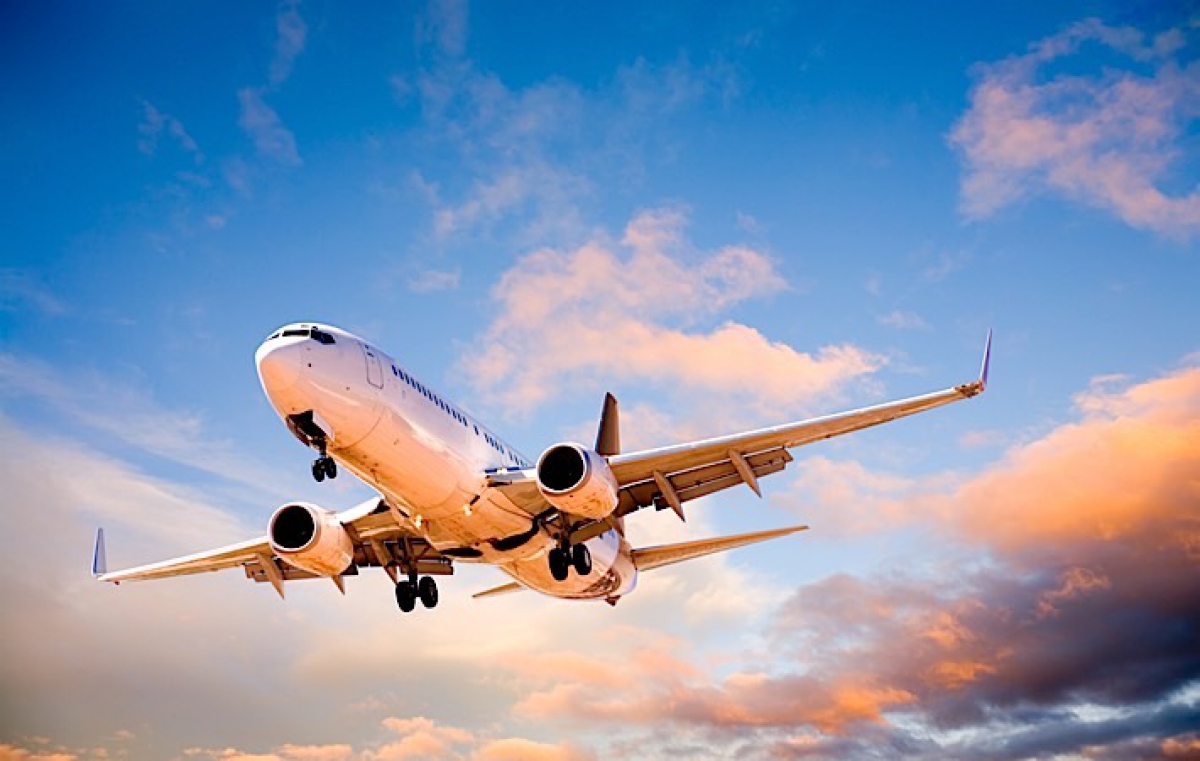 7. Get a Side Hustle
Working sucks…we know. But a second gig could help you make extra cash that will take you to your next destination. Whether it's opening up your own etsy shop, picking up a few extra shifts, or slanging grilled cheese sandwiches on lot, there's money to be made. Don't believe us? Ask any Phish fan.
Start stackin' that cheddar!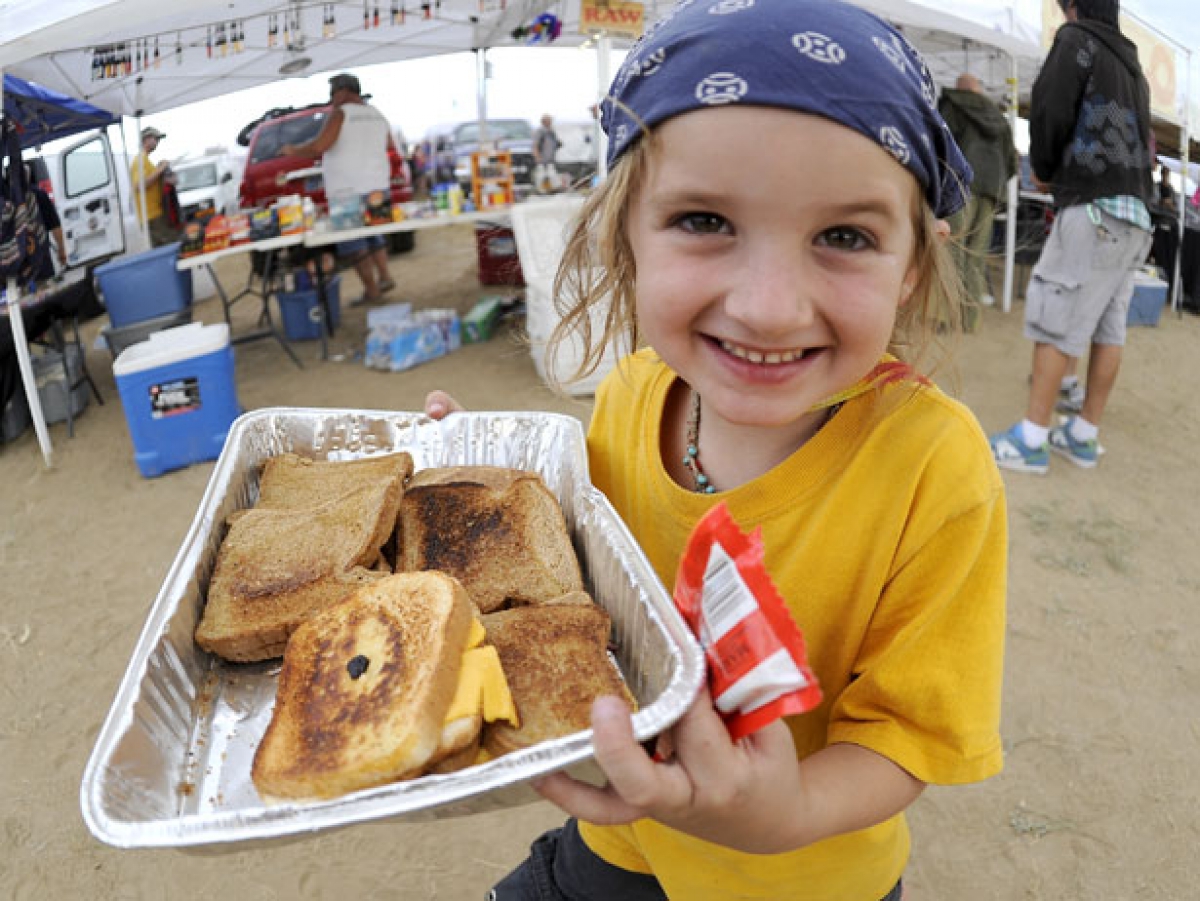 8. Welcome the Unknown

No matter how much you plan, things have a way of changing. A friend bails, you forgot your tent poles, or your phone gets stolen. Things happen! Don't let these inconveniences ruin your experience! By allowing yourself to be more open to new experiences, you can make new friends from your giant festival family. Be safe, have fun, but most importantly enjoy the musical moments!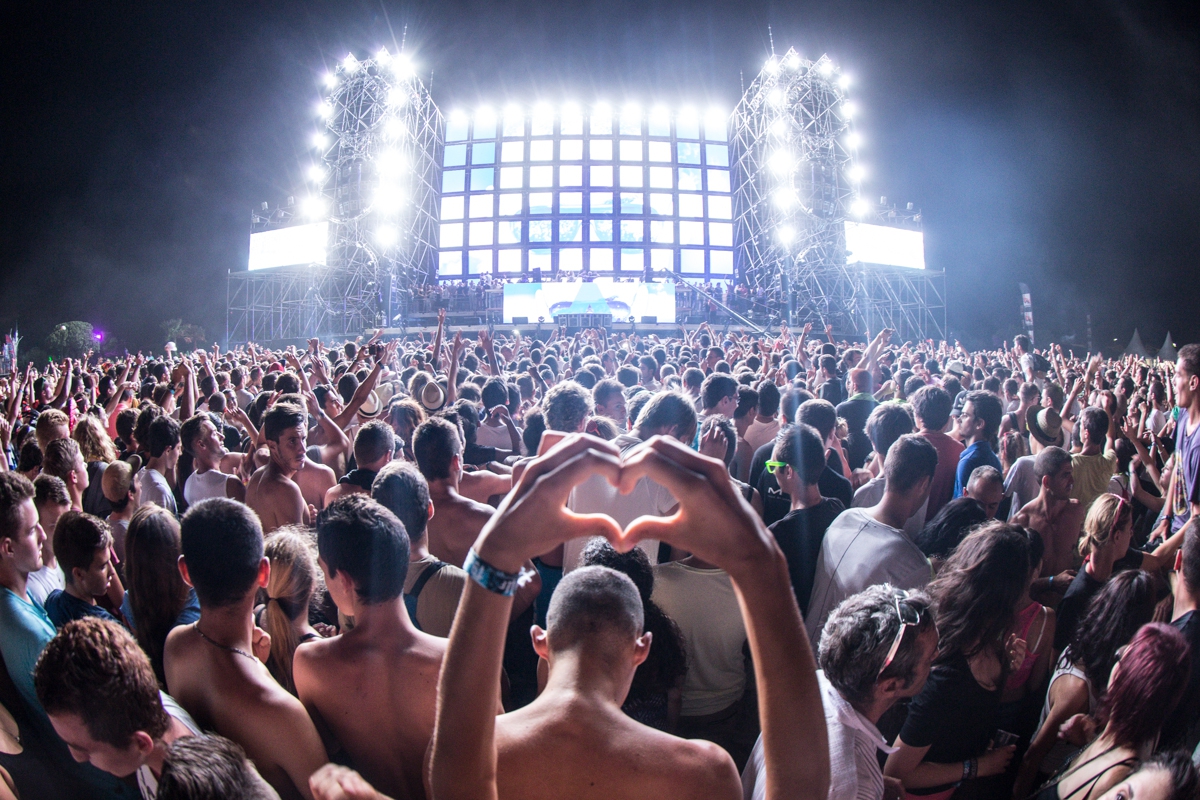 (Photo Courtesy of Forbes)
Anything you would add? Sound off in the comments!