Producer Threatens To Drop Unreleased Kanye Tracks Over Payment Beef
In addition to his considerable success as a solo artist, Hudson Mohawke has produced beats for Kanye West, Drake, and number of other big hip-hop acts... but apparently he's had some trouble getting paid for his work.
He is signed to Kanye's GOOD Music as a producer, and his production credits include several tracks from Kanye's most recent album The Life of Pablo , as well as Drake's tune "Connect", plus tracks for John Legend, Pusha T, Lil Wayne, and many others. But in a recent (since deleted) tweet, he indicated that he's thought about dropping a .zip of unreleased Kanye and Drake tunes, because he hasn't been paid for his work on them.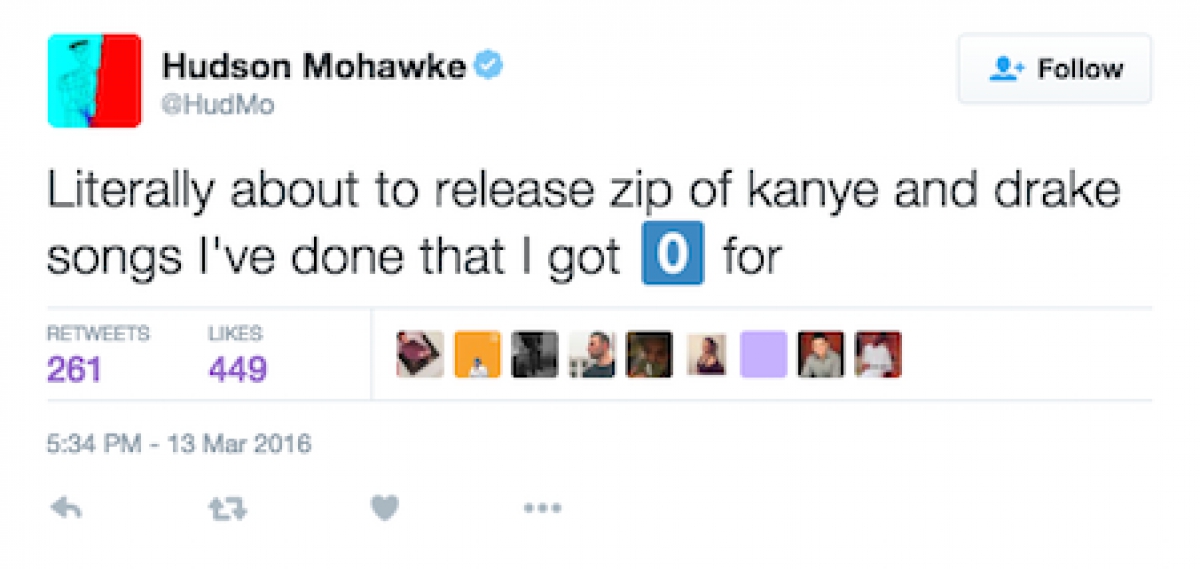 He followed up and clarified that his beef isn't with the artists personally, but rather with some members of their legal teams.
Check out his most recent artist LP, Lantern