Headliner Forced to Cancel Ultra Music Festival Performance Tonight
With so many artists and some of the biggest production in the game, a festival of this magnitude is bound to run into some complications.
Tonight's closing headliner for the Live Stage at Ultra Music Festival has unfortunately been forced to cancel. Longtime live electronic group The Prodigy took to Facebook to break to their fans that one of their members, Maxim, has fallen sick. As a result, the band was unable to travel to Miami and will not be able to perform.
This is the first time the iconic UK band has had to pull out from a show since their 2011 tour with Linkin Park. Naturally, both the band and fans are bummed by the unfortunate circumstances.
"We are all gutted about this, we were ready n fired up about comin to play Miami Ultra, I can't even remember the last time we had to pull out of a show. We will be back to play in the USA as soon as possible," Liam said.

Ultra organizers are reportedly working on shifting time slots around and finding a replacement to fill out the schedule.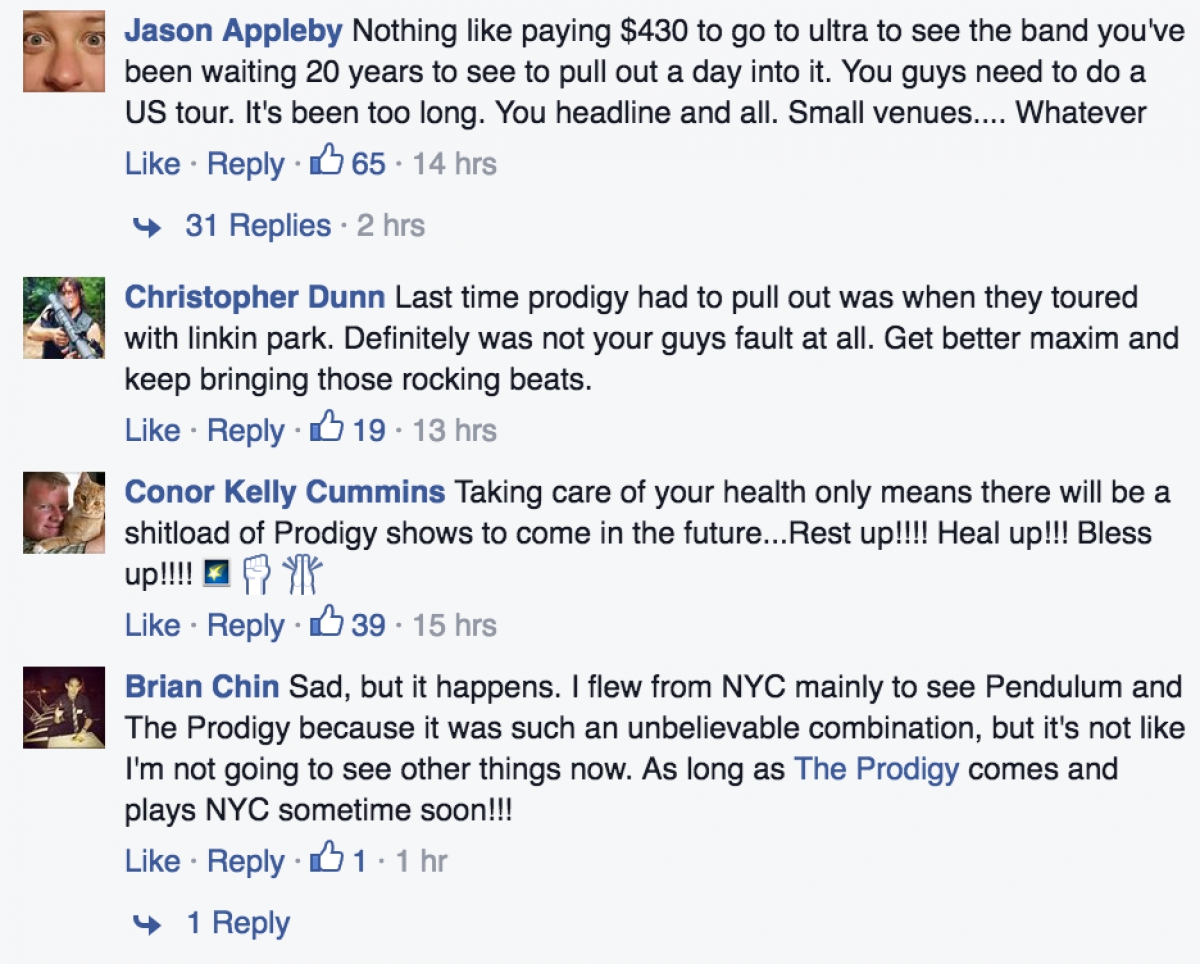 UPDATE: Mau5trap has announced that deadmau5 will be filling in for The Prodigy and closing out the Live Stage tonight at Ultra Music Festival.