See How This 17-Year-Old Uses Dance to Treat Cerebral Palsy [VIDEO]
Matthew is one of countless teenagers in Los Angeles who love electronic dance music, but his story is uniquely inspiring. Matthew and his twin were pronounced dead after doctors were forced to perform a C-section just six months into their mother's pregnancy. He was resuscitated but doctors claimed he would be condemned to a persistent vegetative state. Matthew's been proving them wrong ever since.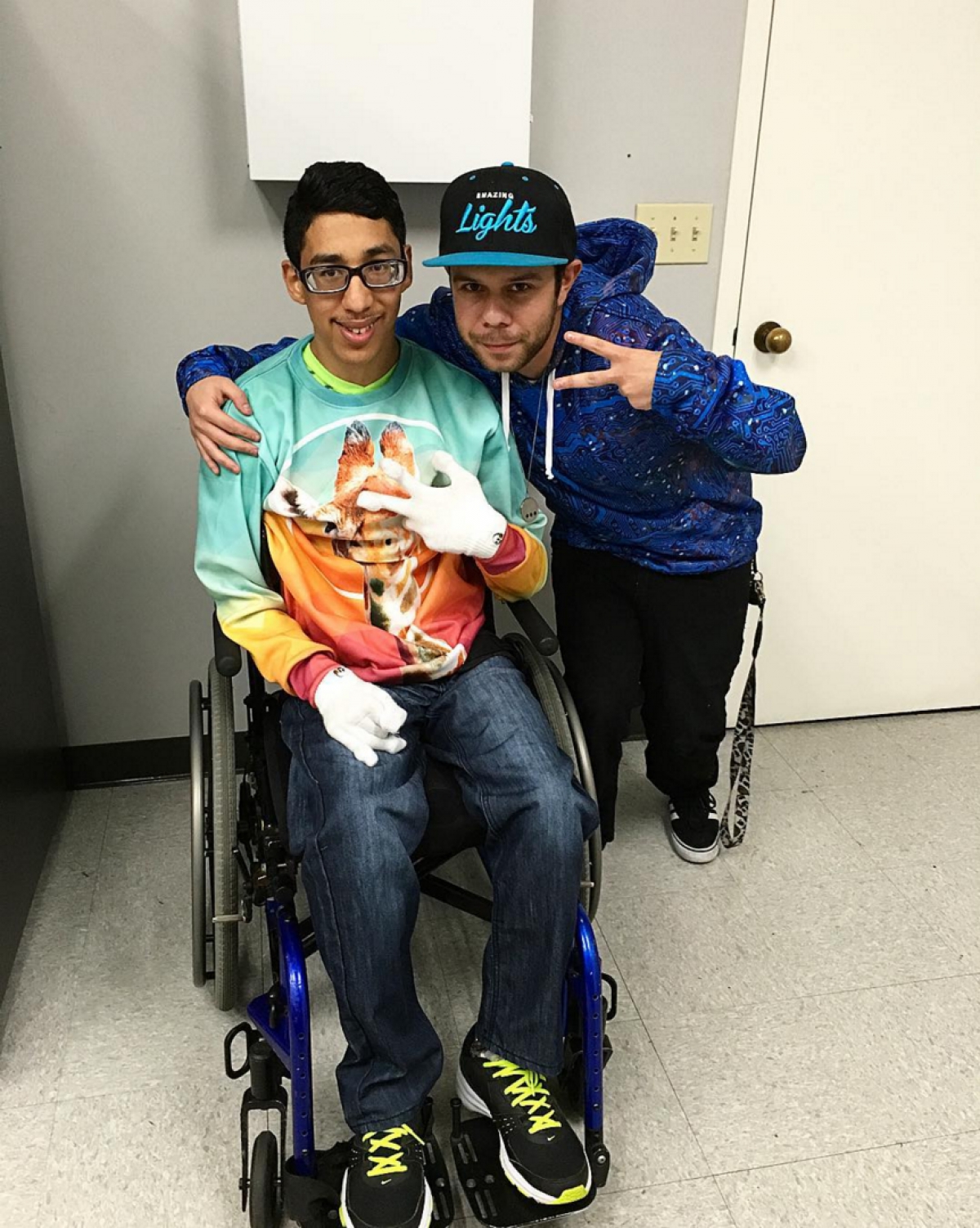 Matthew has gone on to thrive, overcoming limitations and amazing doctors, family and friends with passing every day.
In recent years, he found a passion that not only helps him to live life to the fullest and continue to push boundaries, but actually treats his Cerebral Palsy: Gloving.
This unique form of dance inspired by and ingrained in the electronic dance music culture has improved his symptoms and opened up a music-filled world of fun, creativity, connection and love.
How was it you first discovered gloving and found that it helped with the CP?
"I first discovered gloving through videos on youtube. I actually did not know that it would help me in any way shape or form. It was a few weeks later that my whole family saw a major difference in my hand mobility. Of course it also connected me to a lot of new friends from all over the world."
Do you have a regular practice routine?
"My regular practice routine would be me finishing up my homework so I can glove! Haha
As far as my lightshow routines I really don't have one, I mostly freestyle. One thing that I really like to do is learn from lightshow videos, anything that looks cool I'll try to implement it on my show."
Do you have other friends in the gloving community who also use it to treat CP or other conditions?
"I don't have any friends that have CP that glove, from what I am aware of I am the first. I really want gloving to be known as therapy, it helps me express myself & exercises my hands more then I would regularly. My goal is to share the experience I have with gloving to others that would benefit from it."

Are there any resources/websites that you turned to in order to learn how to glove or to improve?

"Youtube is where I started, Then I found out that my older brother Mike was the founder of 'Puppet Masters.' He found me watching lightshow videos and he told me that he used to glove. I thought he was lying at first because PM is a huge lightshow crew and I was watching their videos on the emazinglights channel. Once my older brother found out I loved gloving he took me to the Emazinglights headquarters where I met Brian Lim and he hooked me up with alot of Emazing Gear for my birthday."
How do you meet or stay in touch with other glovers?
"I first went to IGC (International Gloving Championship) by Emazinglights. Thats where I got to meet alot of glovers! I got to meet the whole PM family. I also meet glovers thru my Instagram @Emazinglights I get so much positive feedback and support! It's amazing."

Do you have a gloving move or style that you can call your own or just some favorite ones you can tell us about?

"I've started to practice what you call 'Tutting' its very complicated, but I love challenges. Also I like to do the wave, thats what really helped me and my finger muscles alot."
What's your favorite music for gloving? Are any specific subgenres or artists?

"There's so many to chose from, I really like gloving to Drumstep it really hypes me up to another level, I like dubstep, Electro, House. But mostly drumstep."