This New Feature May Predict Dance Music's Next Big Artist
Do you rely on your tastemaker friends to provide you the hottest new tunes? Or perhaps a particular podcast of handpicked tracks to help you stay current?

Well soon you'll become the person 'in the know' with Spotify's new tool that curates playlists based on breaking artists before they hit it big.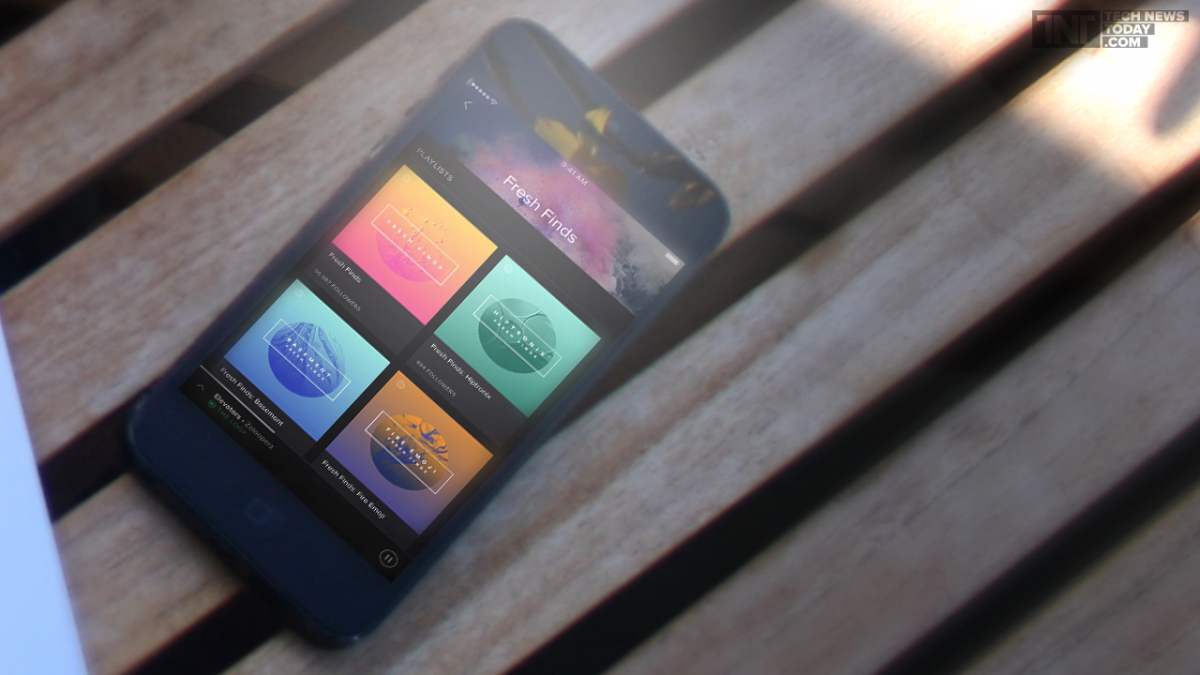 (Photo Courtesy of TechNewsToday)
Fresh Finds is a new playlist which curates tracks that aren't widely listened to but are building buzz. Unlike Discover Weekly playlists that Spotify launched last year, playlists will not be personalized to users preferences.
Although playlists will be curated by genres, like hip-hop, electronic, vocal pop, guitar-driven, and experimental, the playlists themselves will be developed by Spotify tastemakers. A number of these 'tastemaker' accounts will be used to collect data for an algorithm that will generate playlists featuring up and coming artists.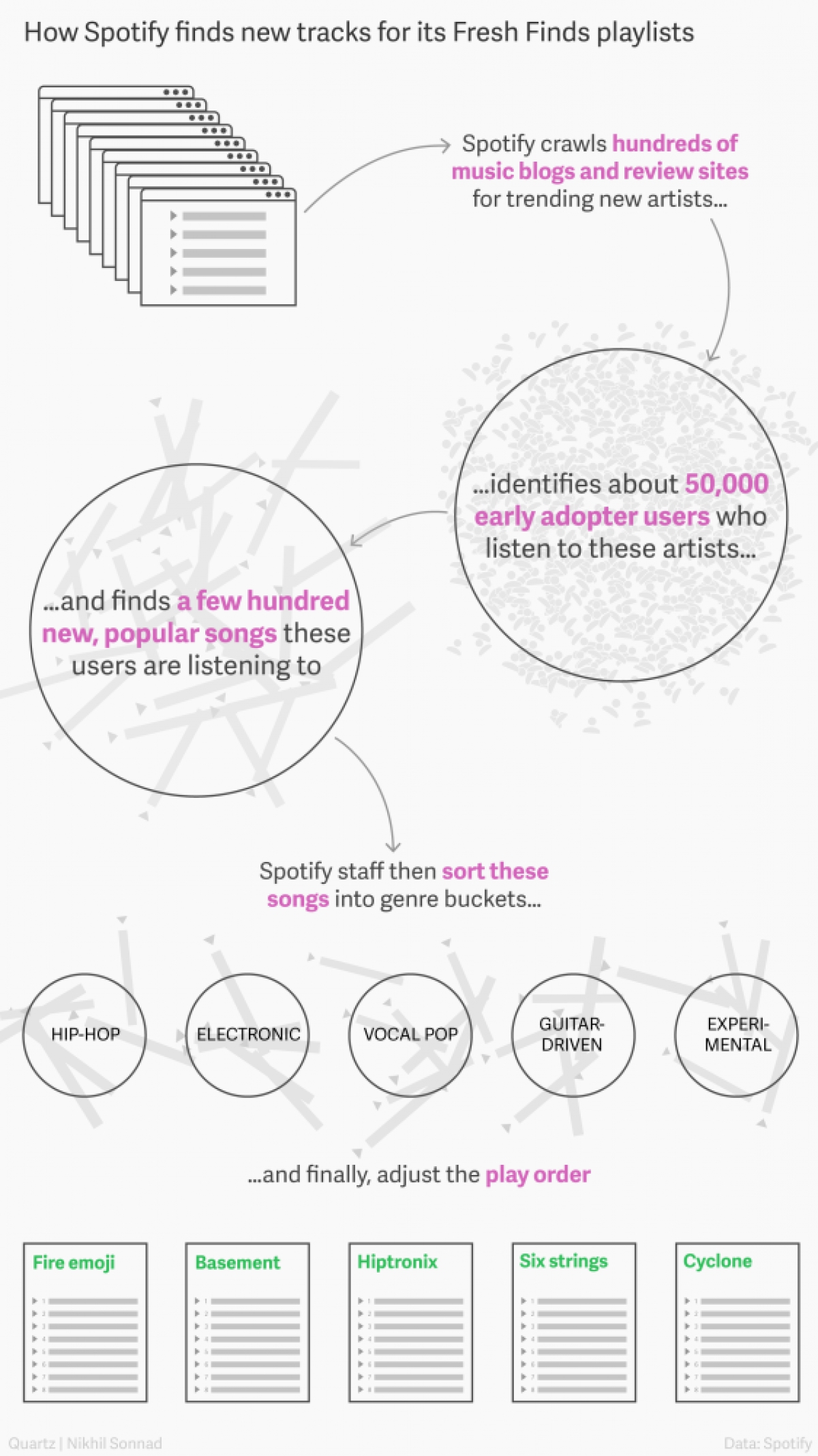 (Photo Courtesy - Quartz)
According to Spotify's principal scientist, Brian Whitman, "It's an algorithmic way to discover new music – and we mean really brand new. The point is not a personalized playlist that's perfect every time. It's suppose to challenge you a little bit."

Although Fresh Finds is just launching this week, we expect it to become a major ally for artists who are unsigned or independent labels by developing greater audience reach without expensive promotional costs.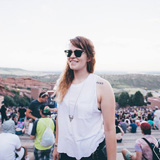 Devin Culham
Born and bred with the Detroit techno scene, I pledge my allegiance to the underground.