Which Festivals Are Really Worth the Money?
As a consumer, you have the option to choose from dozens of different festivals with top-notch talent, high-end production, and thousands of beautiful people.
Yet there's still those legacy festivals – the ones that broke into the scene a decade before their present-day counterparts – that have a reputation for being the best.
But do they have the best value?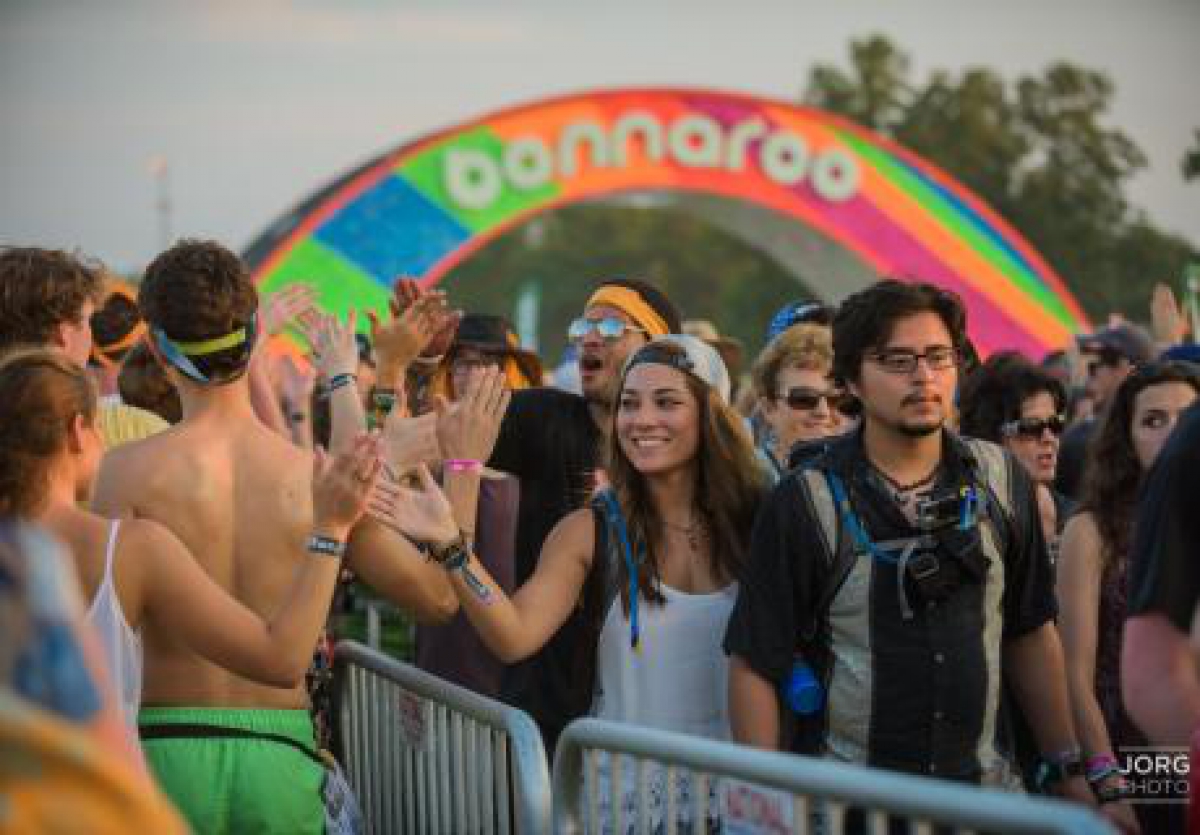 (Regardless of ranking, it's all smiles for the people at Bonaroo)
The folks over at Pretty Famous decided to compare the value of a handful of 'top tier' festivals to see which fans really win big. The festivals were analyzed by the total number of performers, the cost of attendance, and the number of plays from each festival's top listened to artists.
Lollapalooza won out in the total number of performers for Chicago's annual festival, followed by Coachella.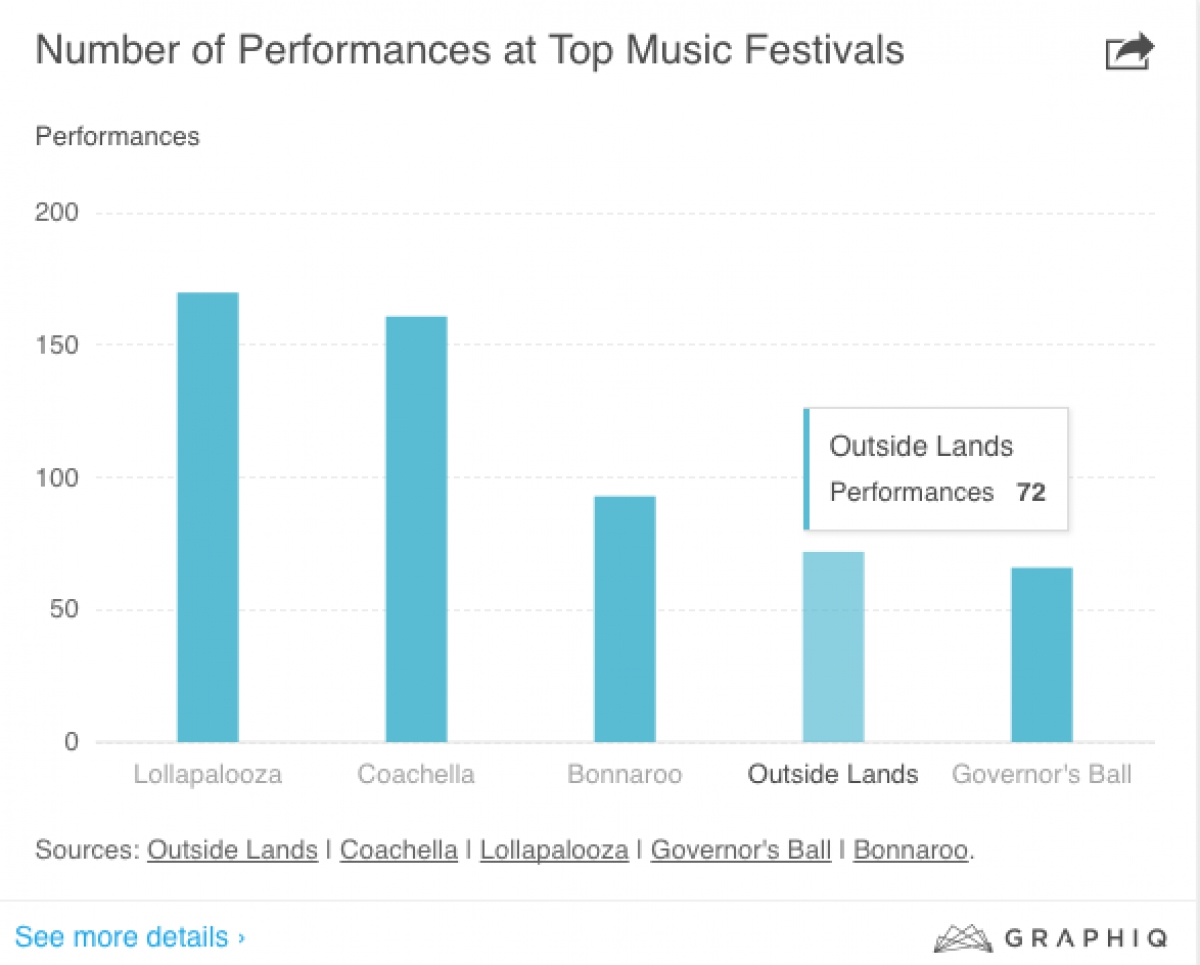 Although dates aren't made present in the graphic, does Lollapalooza get an unfair advantage with a four day festival? Nor does the graphic mention whether the number of Coachella performers is for a single weekend or across the festival's b2b events.
With the total number of performers at each festival, Pretty Famous then ranked the festivals by the highest number of plays on last.fm for each festival's Top 30 most listened to artists.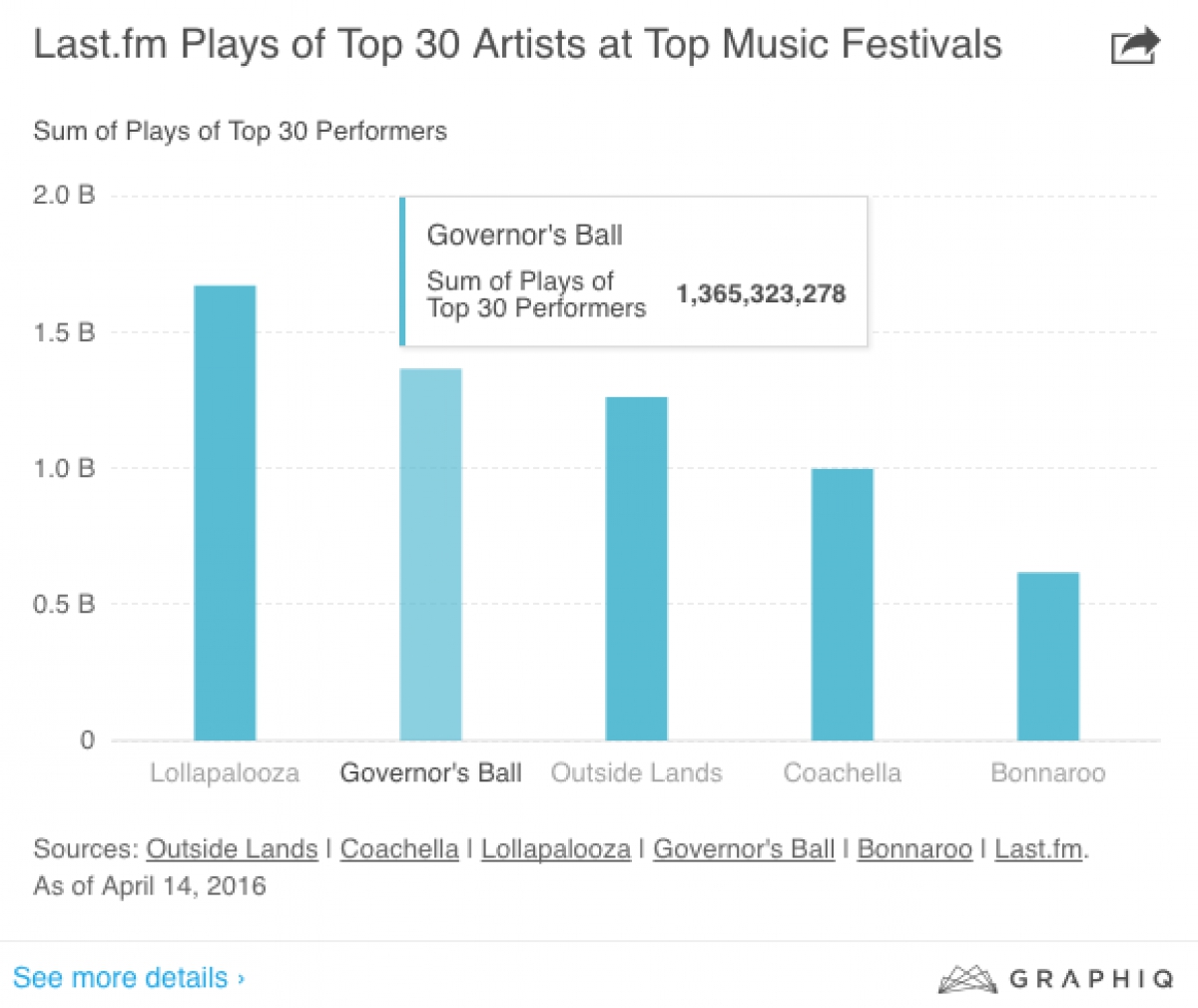 Next, each festival was ranked by the price of a general admission ticket. It is important to note that Coachella's $399 ticket price includes service fees...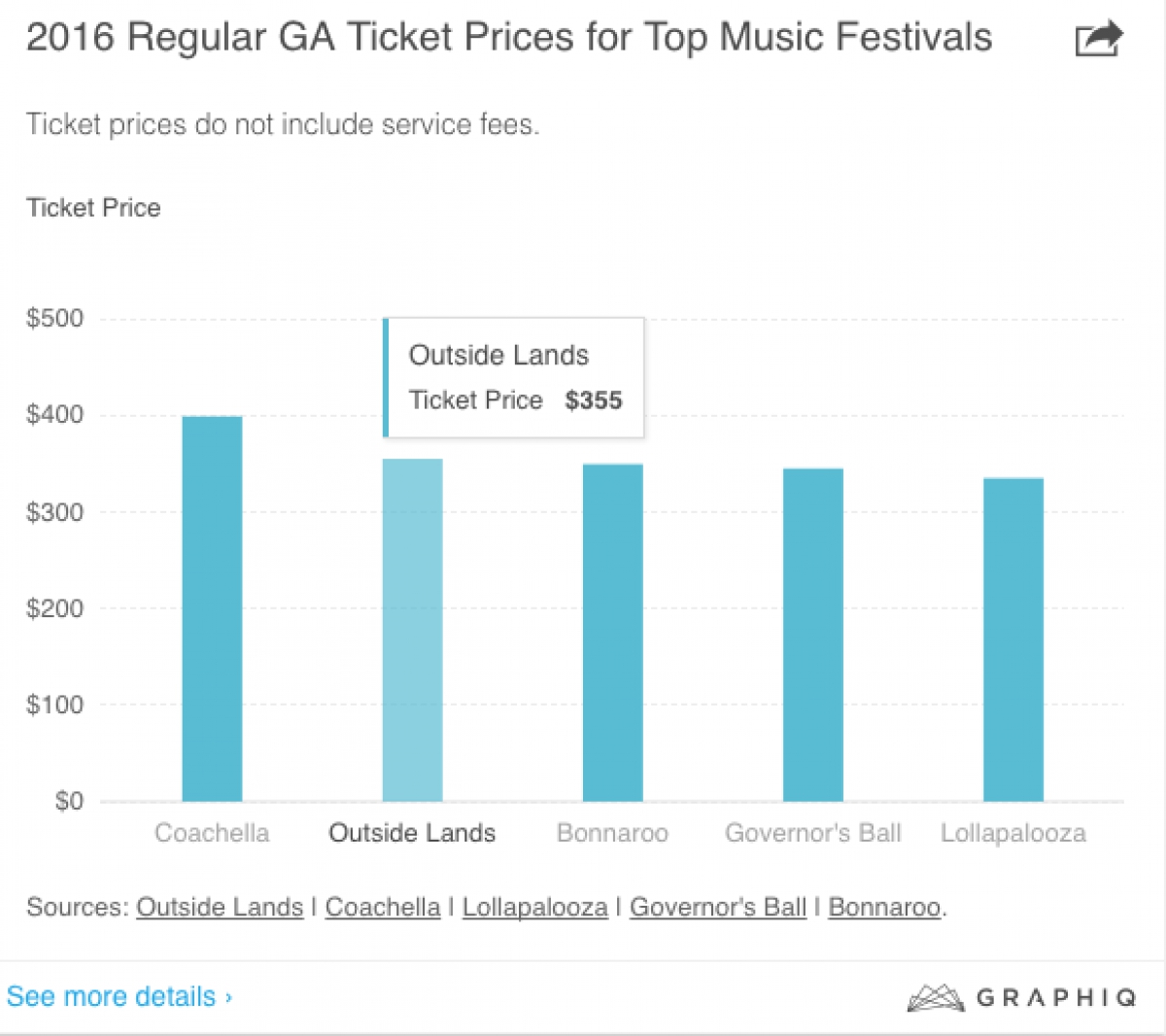 With these factors considered, Pretty Famous decided that Lollapalooza was the festival with the highest value.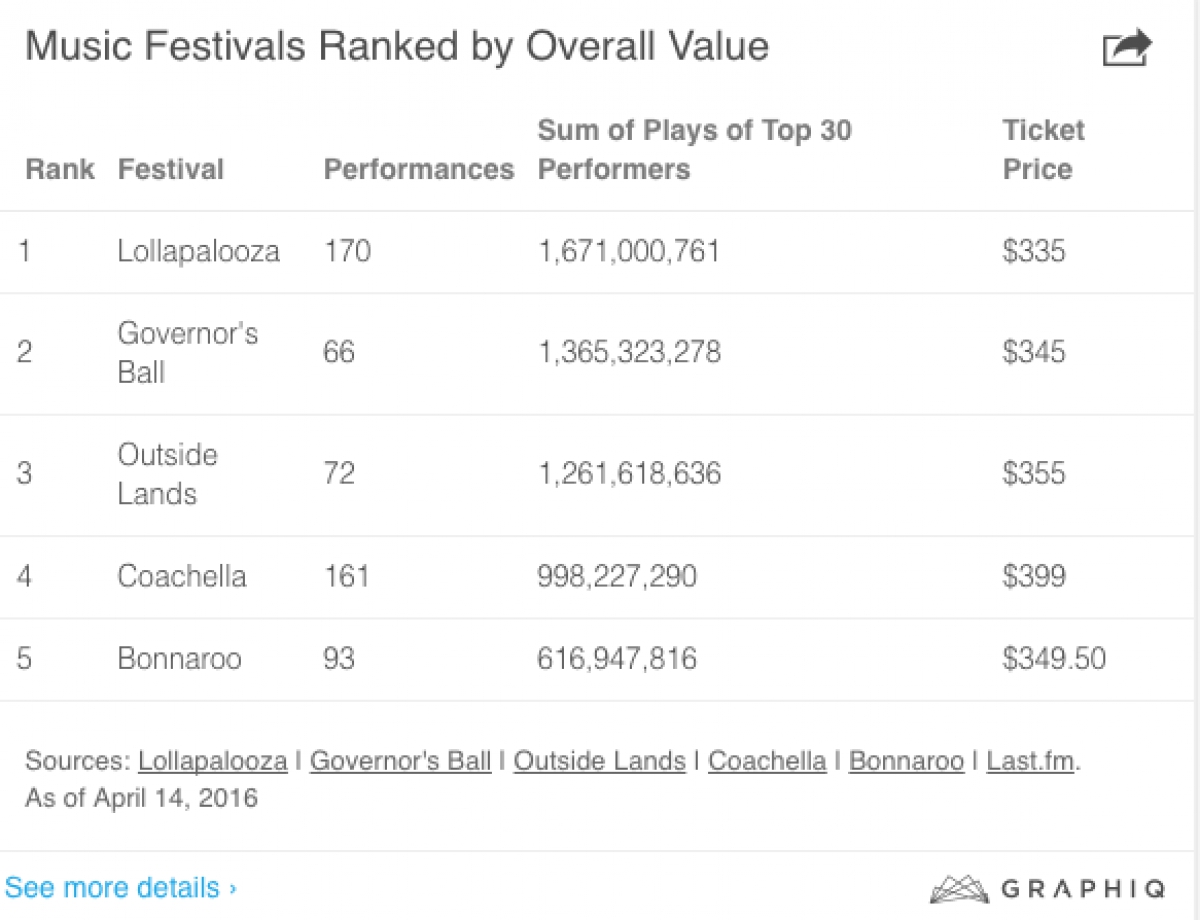 We've got a major beef with these findings though. The method for determining which festivals have the most value is flawed. Last.fm was used as the basis for determining which artists had the largest number of plays. The last time we logged into our last.fm account was 2012, so it's unlikely that the data is accurate or even representative of which artists are actually the most popular.
A larger sample size and a side-by-side play comparison with Spotify would have been more representative of what people are actually listening to, but hey…sometimes that's just marketing.
Conclusion?
The festival with the best value is the one that leaves you smiling in a sea of people listening to a song that sends chills down your spine. Now THAT'S priceless.