Flume Drops New Single for Free DL, Reveals Album Details
Harley Streten aka Flume is back with another single from his upcoming album Skin. The Australian producer surprised fans with a special newsletter edition featuring a free download of a new track called "Wall Fuck."
The follow up to "Never Be Like You feat. Kai" and "Smoke and Retribution feat. Vince Staples & Kucka," this latest single is an experimental, lyric-free tune that sees the Australian producer taking risks with some darker sounds and an almost-tribal minimalism. Flume promised more versatility and exploration with this album, and he definitely delivered that with this track.
Click the screenshot below or head over to http://wallfuck.flumemusic.com/ to get your free download of "Wall Fuck" and listen for yourself.
Along with the new single, Flume has revealed that his highly anticipated second album will release on May 27th.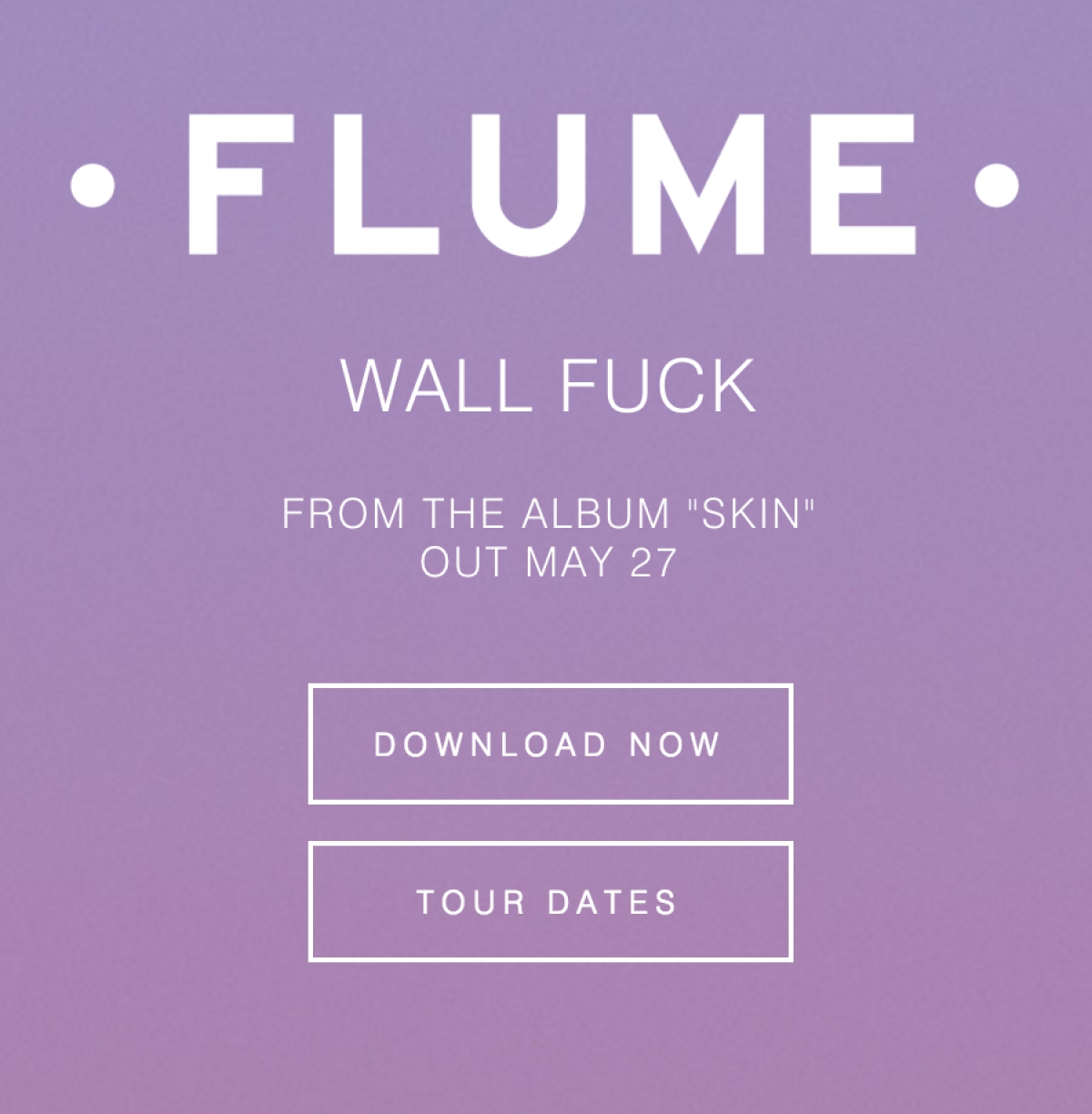 Jamie Lamberski
I'm a storyteller at heart, and music makes my world go round.