Frustrated Fans and Festival Displaced After a Questionable Batch of Weather
It's been a challenging weekend for fans and festival organizers of Austin's Levitation Festival.

Formerly known as Austin Psych Fest, the annual festival features notable neo-psychedelic bands and forward thinking producers like Animal Collective, Flying Lotus, Nicholas Jaar, and Caribou, among others.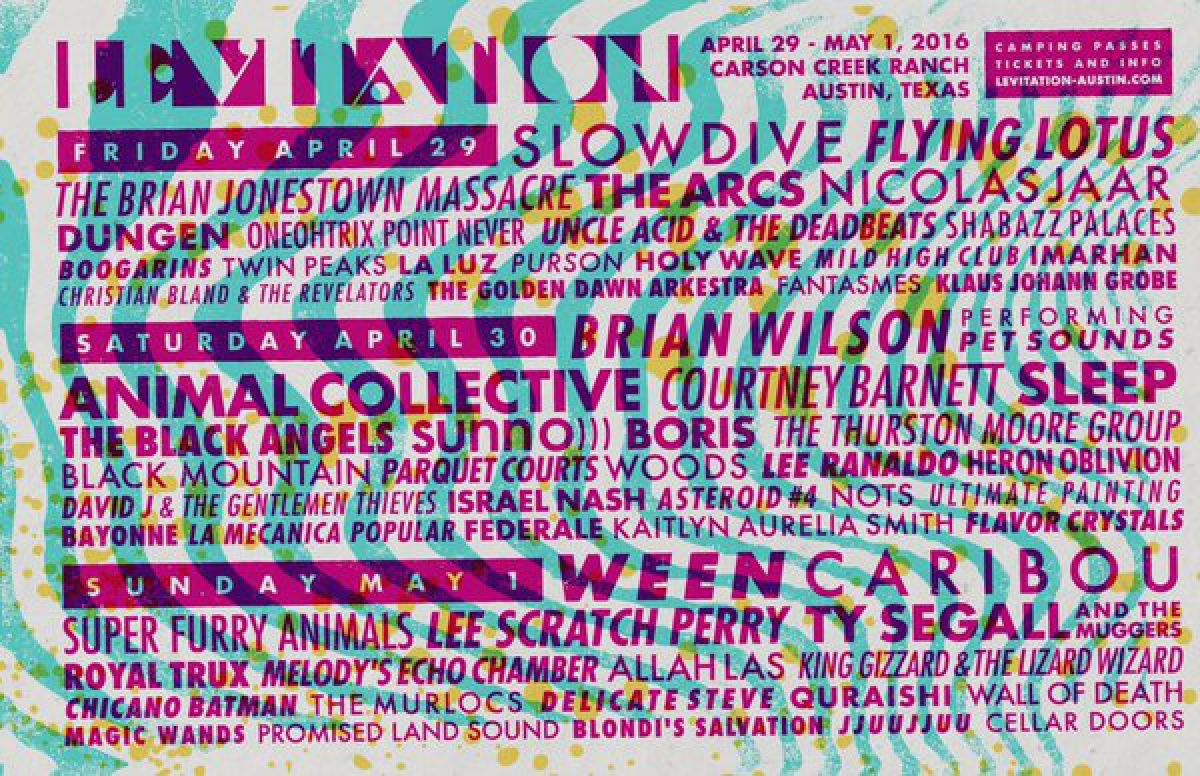 (2016 Levitation Festival)
The festival was canceled Thursday night at 5pm, the evening before the festival's launch. Worries over potentially threatening weather prompted city and festival decision-makers to cancel the event.

In an official statement from Levitation, the organizers broke the sad news to fans:
"...We have tried every avenue to continue with the festival, and the county has been working with us to find a way, but today at 5:00pm the final decision was made to cancel the festival due to public safety concerns related to severe weather. Following this announcement, the festival has to evacuate the site, meaning that staff and equipment must be loaded out. This leaves us with no opportunity to continue the festival later in the weekend. Even if the weather has improved drastically on Sunday, we would be unable to produce an event at the ranch."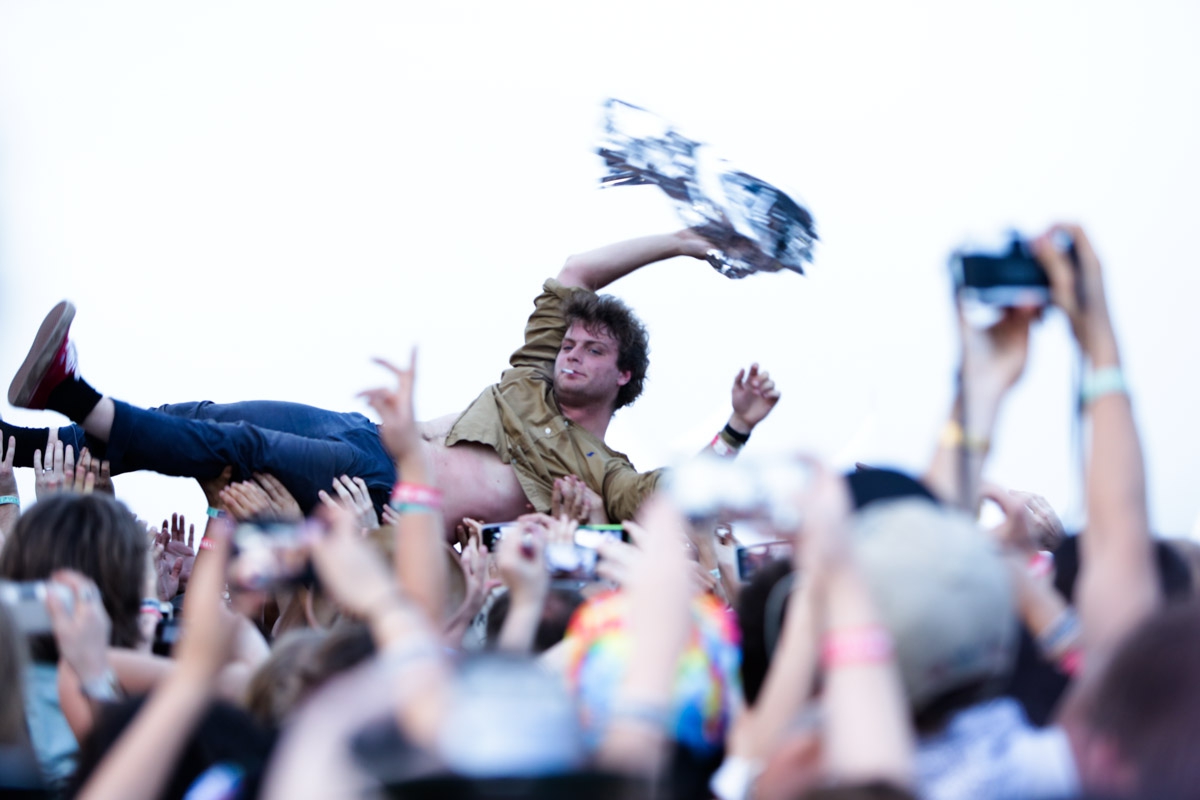 (Indie darling Mac Demarco getting air at 2015's Austin Psych Fest - courtesy of HeyReverb)
Texas has been suffering from heavy rains for the past several weeks, including deadly floods in Houston which less than three hours away from Austin. With more rain than usual this season and the threat of more to come, city officials voiced concerns about the thin Texas soil being equipped to take on-more water. With the threat of flash flooding, Travis County Fire Marshall Tony Callaway said that parking was a major factor in the decision. In the event of flash floods there would be no way to effectively get vehicles in and out of the festival grounds. Unable to find another parking lot, the festival worked to move its headliners inside.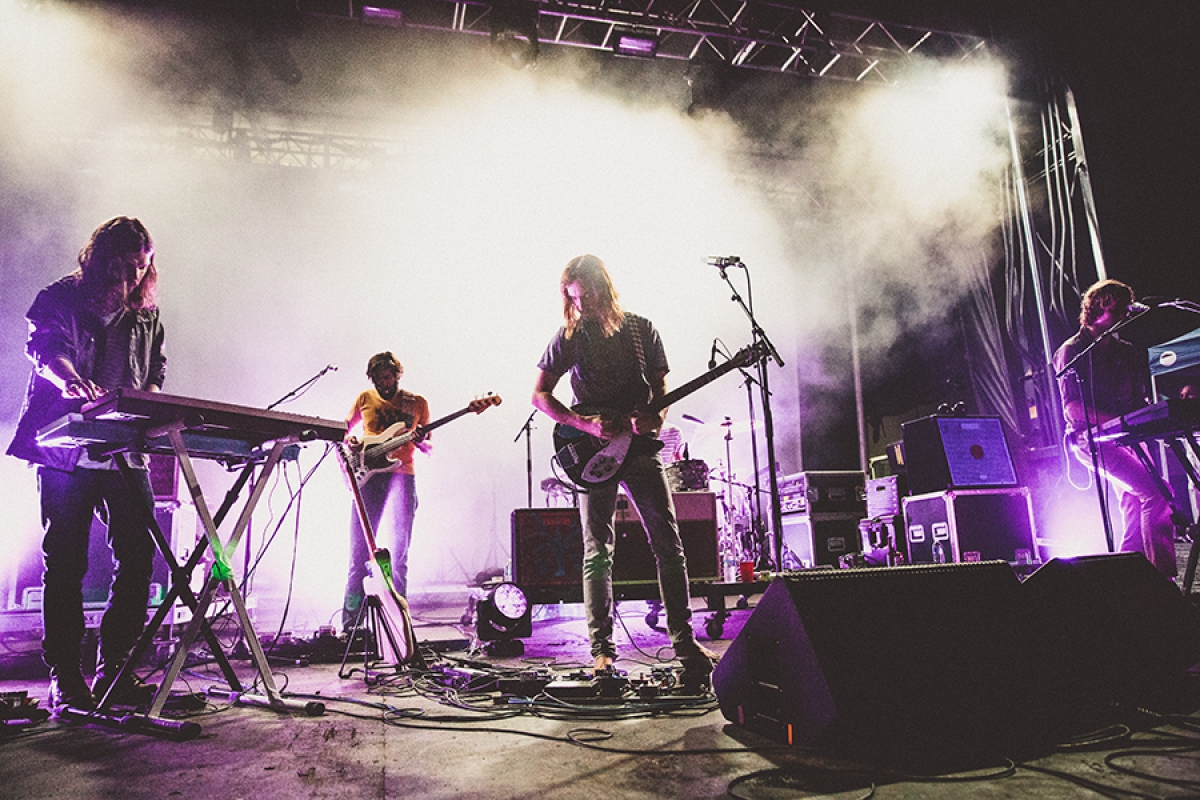 (Prolific Aussies, Tame Impala at 2015's Austin Psych Fest – courtesy of NME)
According to the festival's statement:
"...We'll be working around the clock to book as many shows as we can at inside venues in downtown Austin this weekend, so stay tuned. We expect that some artists will still be able to perform this weekend in Austin. "
One of the most difficult decisions a festival can make is to cancel the event. With the disappointment of fans and organizers alike, choosing public safety is ultimately the greater responsibility. The organizers of Levitation have handled the poor situation with such finesse, that we hope that this hurdle will be overcome so that Levitation Fest can return in full force next year.