Datsik Talks Fave Artists in Twitter Q&A, Announces SubPac Giveaway
Global Dub Festival, taking place this Saturday, May 14th, features a roster unlike many others - hosted at the ever-magical Red Rocks Amphitheater, fans will get to see top-notch performances headlined by the heavy bass don Datsik, and featuring support sets by the likes of Bro Safari, Slander, Ghastly, and a number of high-profile bass producers and DJs.
Click the flier below to purchase your ticket to Global Dub Fest @ Red Rocks!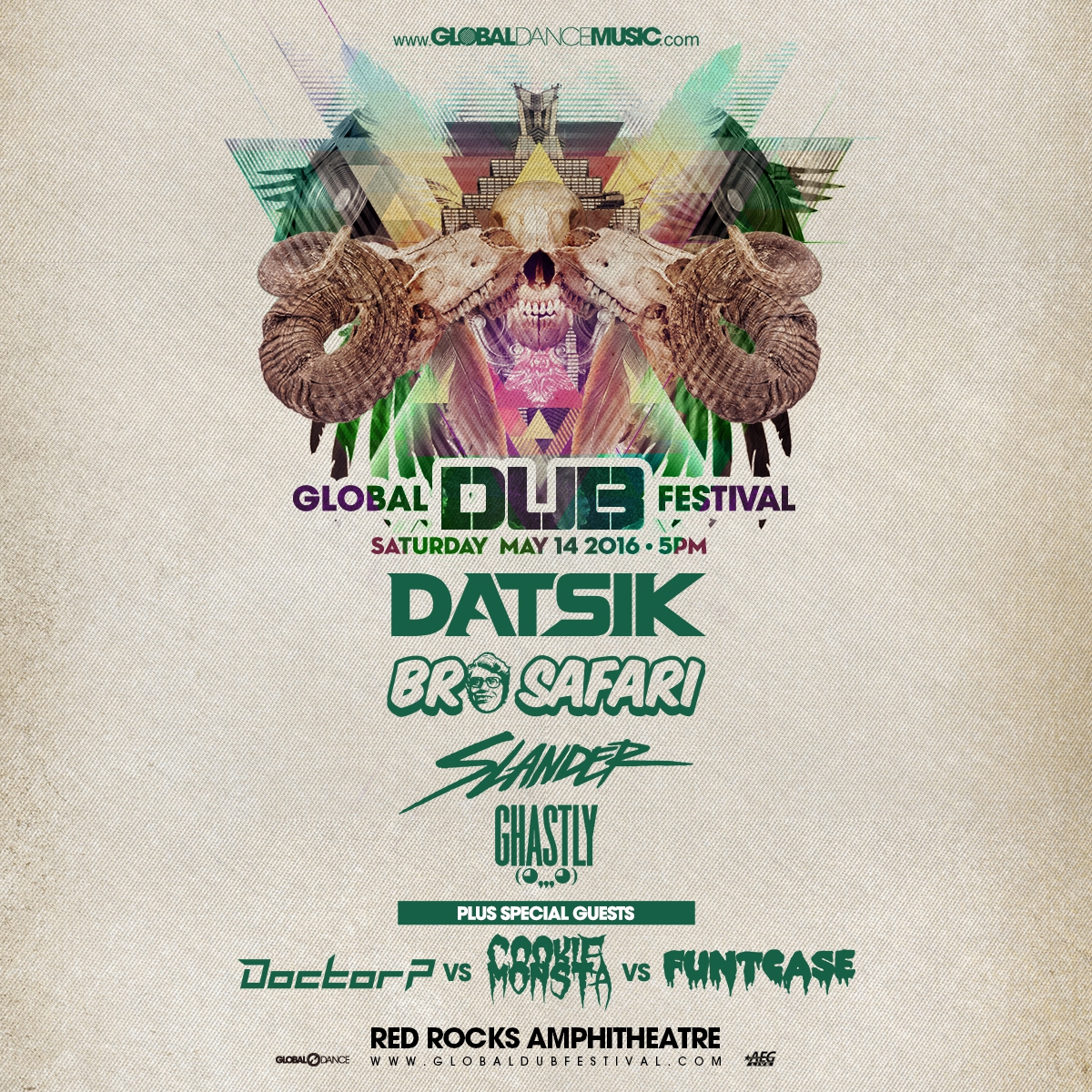 With such a massive performance taking place, EDM.com was able to team up with the dubstep guru for an exclusive SubPac giveaway and Twitter Q&A. Starting today until Saturday, May 14th, fans can enter for the chance to win a Subpac M2 Wearable Tactile Bass System, merely by following the instructions in the widget below:
In addition to this, EDM.com recently caught up with Datsik for an exclusive Twitter Q&A in preparation for the show. With a huge input from fans, we were able to discuss everything from his studio necessities to his favorite Dragonball Z character to the tricks up his sleeve for his upcoming performance.
Check out the Q&A below and make sure to buy your ticket to Global Dub Festival today!