Electric Family Gives Back to Fans with MASSIVE Giveaway
Electric Family is an apparel and lifestyle brand inspired by dance music and dedicated to changing the world. From teaming up with your favorite artists to offer custom series bracelets benefiting their favorite charities to offering a whole store of slick gear all while giving back to the people that need it most, Electric Family is an official distributor of straight positivity.
And today, they are showing their appreciation for all of the support in helping to spread the love by giving back to the fans! Electric Family has teamed up with 1:Face Watch and Blenders Eyewear to come up with the ultimate prize package for looking fresh this summer.
One watch at a time, 1:Face Watch is taking on cancer, hunger, breast cancer, clean water, disaster relief, environment, AIDS, education, and animal rights. Each watch represents a cause, charity and metric and every purchase helps to change the world. On top of all this, these watches look absolutely sick!
Fueled by the simple yet special sensation of #FeelinGood, Blenders Eyewear embodies everything from singing in the shower to chasing your biggest dreams and passions. Through hard work and a dash of California magic, Blenders designs and creates vibrant, distinct and comfortable eyewear that you'll love to rock so they can be a part of your unique story.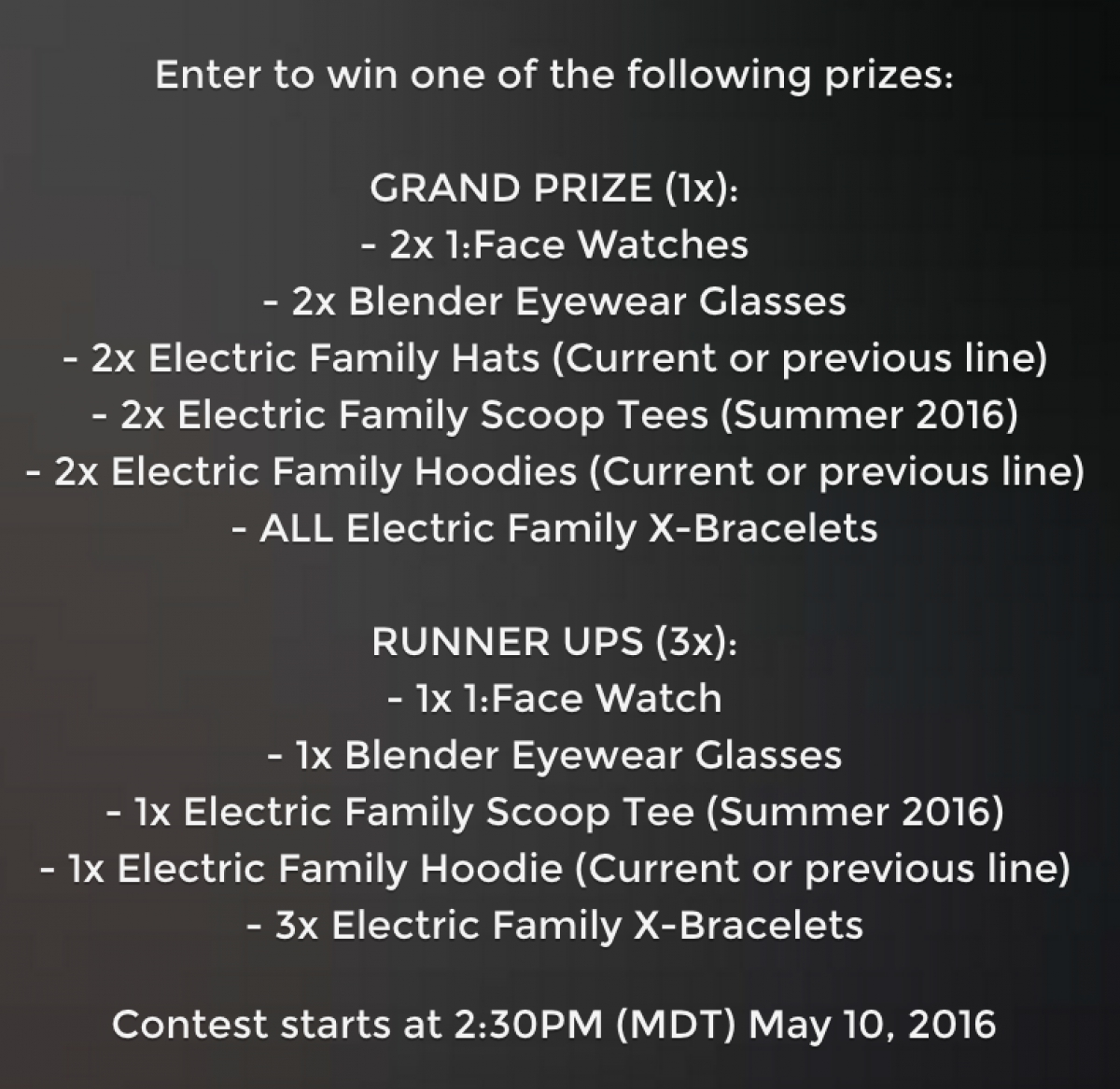 The contest starts today at 2:30pm MDT on Tuesday, May 10th and winners will be randomly chosen and announced next week! Click the widget below to enter now!