Zedd says 'YES!' to Collab with Rihanna, Adele, and Beyonce...
'YES' is certainly the word of 2016 for Zedd, who took to Twitter today asking fans with whom he should collaborate next. The Russian-German producer often uses Twitter as a platform to meet new artists and admits that his most recent collaboration with Kesha was initially set up on the social media platform.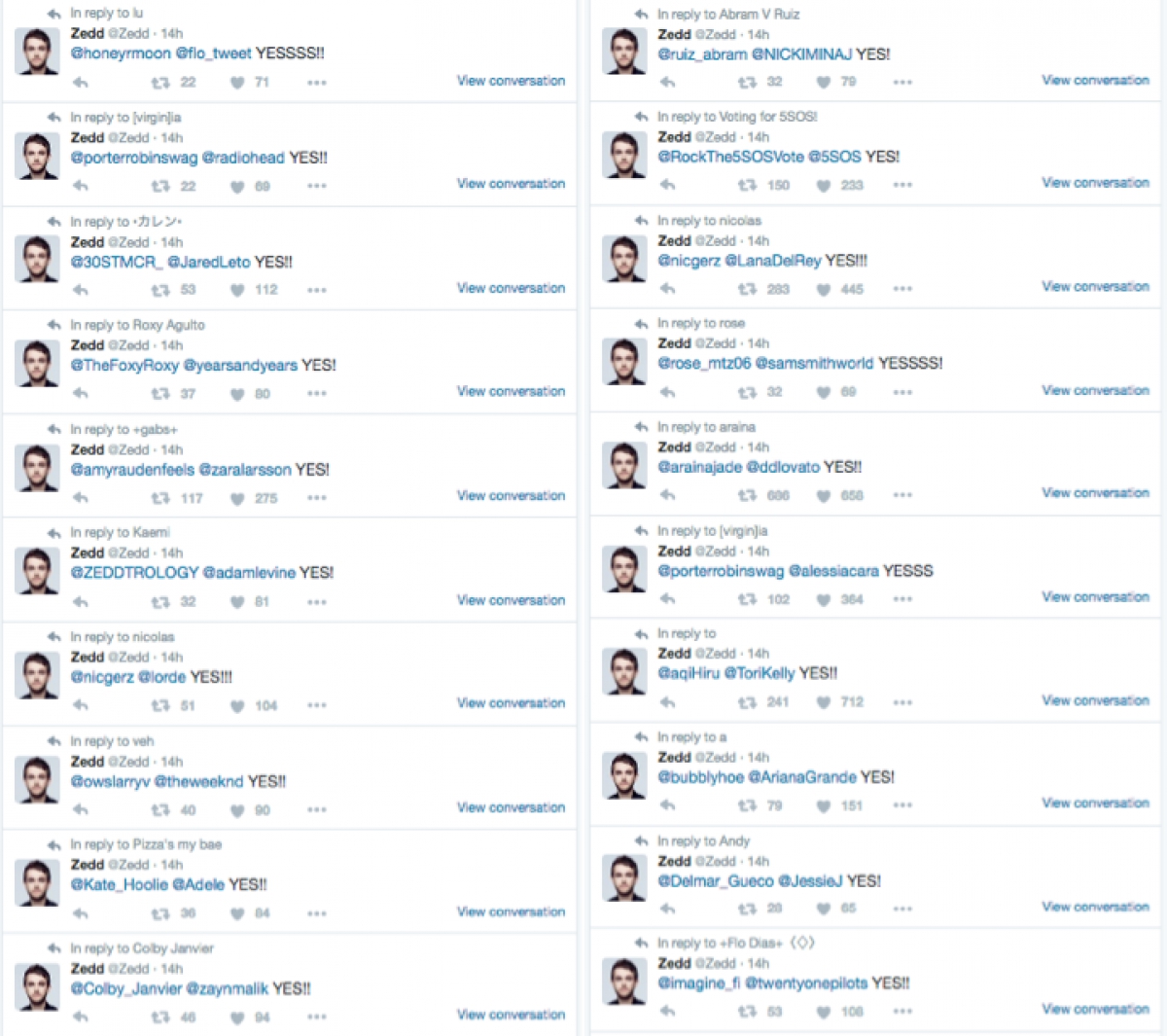 Zedd said 'YES' to a bunch awesome potential collaborations proposed to him by fans, and we can only hope that some of them pull through. At this point, only two artists have actually responded to the tweets: young female vocalists Alessia Cara and Tori Kelly, who explained that the feelings are very much mutual.
We are still anxiously awaiting responses for artists like Macklemore, Rihanna, Beyonce, and Eminem, who were also pitched to the DJ by fans around the world. Our fingers are crossed !