When Your Computer Crashes While Running Visuals For Zedd at Coachella
Zedd recently posted a recap video of his trip to Coachella shot by Kevin Bressler, and it's awesome.
But we couldn't help but notice a funny little bit of video that shows a Windows blue screen of death on the LED wall behind the DJ booth. We assume the team running the visuals had redundancies in place, so the error screen was probably only up for a second or two. But it's a pretty hilarious oversight that the clip made it into Zedd's recap video - unless the video editor was deliberately poking fun at the production team, or leaving it in as an inside joke.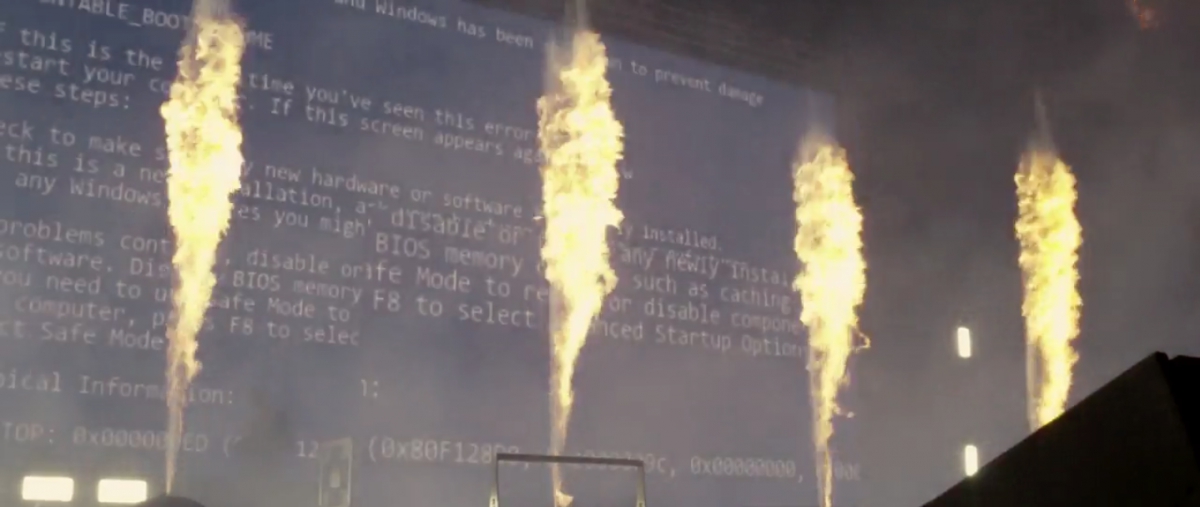 Either way, check out the awesome recap video by Kevin Bressler below, and keep your eye sharp at around 1:26-1:27 to see the flash of BSOD behind the pyro.