Producer Helps Hearing Impaired Kids 'Feel' Music, and It's Amazing [WATCH]
Nearly three million school aged children in America are considered deaf or hearing impaired. Unfortunately for them, limited arts-based curriculums and lack of funding has kept them from learning about music in the same manner their fellow students are exposed. What if I told you that could be changing, thanks to the work of Los Angeles-based songwriter and producer Brendan Eskmo?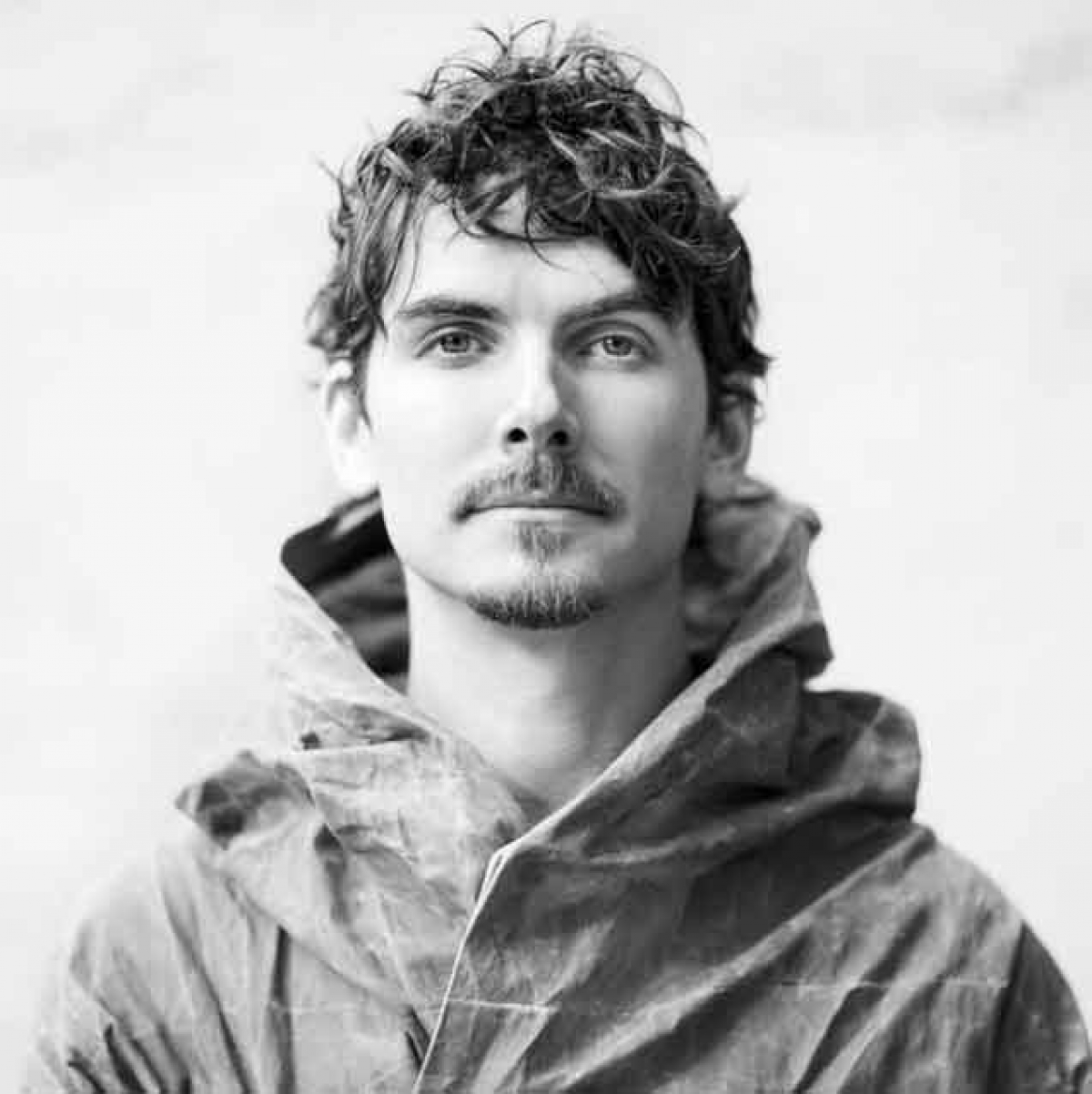 You may know him better by his stage name Eskmo, an artist known for his experimental sounds and talents for turning everyday objects into soundscapes ranging from minimalist and ambient to rich, instrumental orchestras. He is also the figurehead of a nonprofit organization whose innovative new venture is giving the hard of hearing community a chance to experience sound in a whole new way. And, it's pretty rad.

The project is called FeelHarmonic and it has effectively changed the way some San Diego area students perceive music. The concept is fairly simple: Vibrating battery packs called SubPacs are programmed to react at different frequencies when certain "keys" are played. Combining this technology with animation has created a new way for students to experience and process the idea of "sound."
Eskmo enlisted the help of professional animators to create a short video featuring distinct characters whose on-screen movements are synced to the SubPac's corresponding vibrations, thus giving viewers a chance to "feel a song" for the very first time.
This technology was not created for the purpose of bringing music to the deaf, but Eskmo saw a distinct opportunity to expose the technology to this group after hosting a successful event at a movie theatre using 30 of the SubPacs, live audio and live visuals, during a one-off performance that he helped organize and execute alongside his longtime collaborators from another LA-based performance collective called Brain Feeder.
"The show went well, and I thought what if we did this for different groups?" Eskmo says. "I thought bringing it to the deaf and hard of hearing community could be an interesting thing."
Instead of bringing the students to a movie theatre however, Eskmo found a way to bring the project to them. Eskmo and his team brought 20 SubPacs to an elementary school in San Diego where deaf and hard of hearing students were given the opportunity to explore sound in a way that was finally relevant to them.
In addition to watching the aforementioned video and feeling the sounds of on-screen cartoons, kids were also encouraged to play a keyboard that triggered visuals and vibrations to initiate a multi-sensory experience.
"It was super hands on, and the kids got to have a very tactile, physical experience with this," Eskmo says. "We did one other event with an older group made up of teens to grown ups and parents, and they all tried it out and it went really well too. We are focusing on the deaf and hard of hearing community now, but that's just one of the groups under a larger umbrella of what we'll be working on in the future."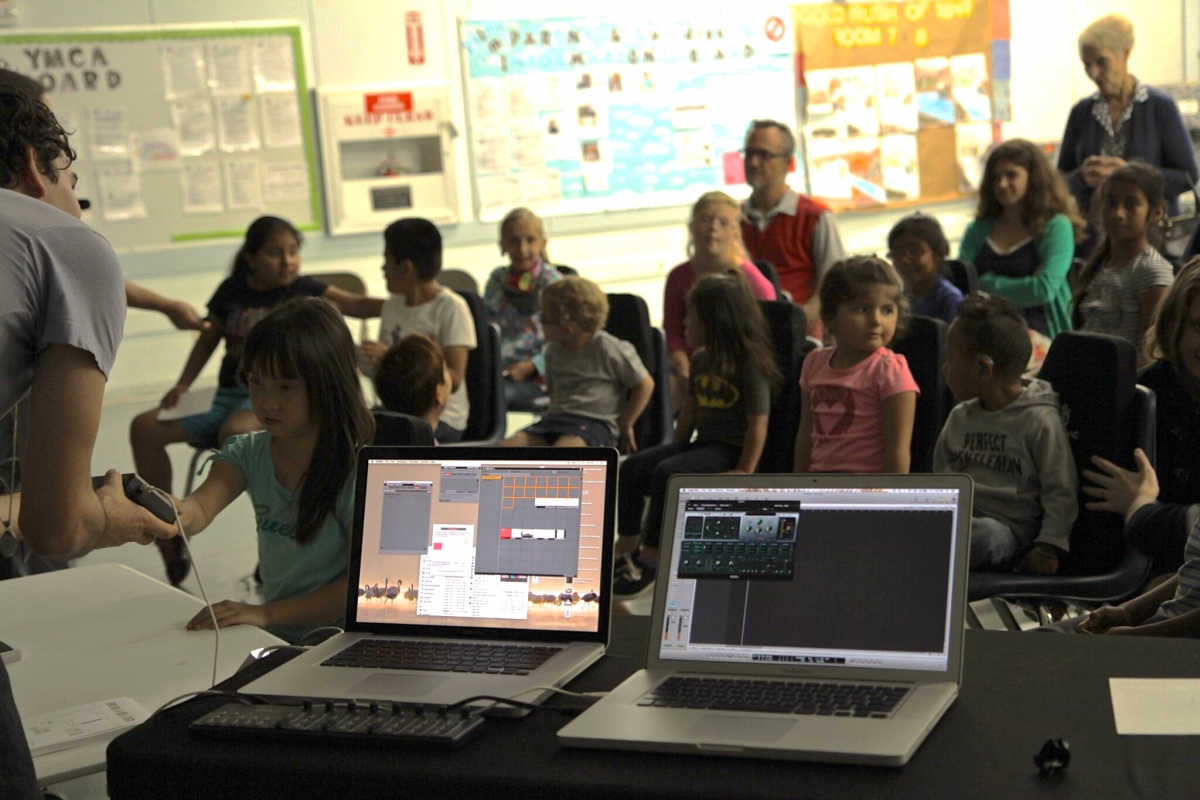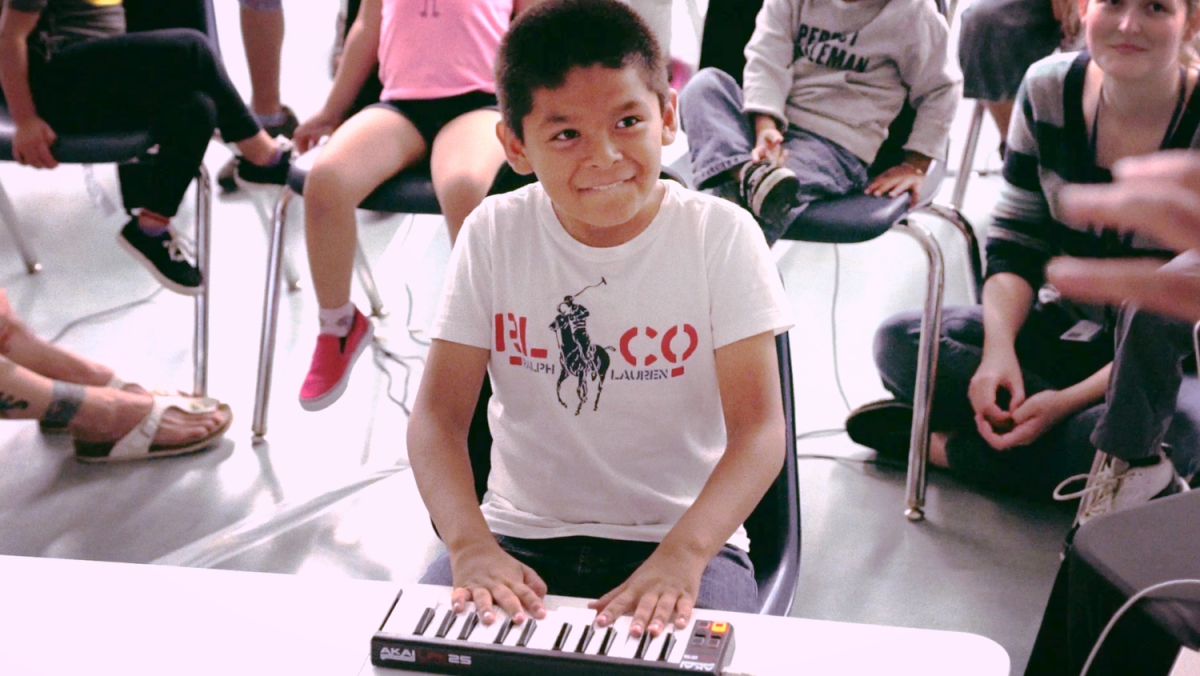 Of course, working with children in this capacity was as much a learning experience for Eskmo as it was for the participating students.
"I'm learning bit by bit [the hard of hearing community] has their own amazing culture and I hadn't thought about how deep it goes," Eskmo says. "For example, with music there's a common perception where if something sounds really fast it's generally thought of as being happy, and that's not something that someone can hear or equate with that whatsoever. If [the students] felt the feeling of a kick drum playing faster and faster, [to them] that meant the song must be getting happier and happier. This is a whole different way of thinking that opens new avenues for conveying ideas."
Eskmo sees this part of his work with FeelHarmonic as a lesson in human communication. Using existing technology to convey the concept of music to a group of people who are required to experience this medium in a different capacity is part of the mission his organization has sought to achieve.
"If we can have different people using emerging technologies that are coming out right now to engage people on a very fun, physical level, I have no idea where that can go," Eskmo says. "It feels very inspiring to me. Everyone in the room was smiling and that's enough to know it made an impact."
FeelHarmonic has plans to return to the same San Diego school where they made their educational debut, and is currently in talks with another institution in Los Angeles proper that could introduce this initiative to a much larger student population.
The project itself is also likely to expand as Eskmo's team has plans to collaborate with fabricators, animators and musicians in other states, with hopes to eventually expand the reach of FeelHarmonic's mission internationally.
"This lends itself to a lot of potential for a number of different people to get involved, however they can bring their own talents to the project," Eskmo says.
Learn more about FeelHarmonic and how you can get involved by visiting http://www.feelharmonic.org/what-we-do.