Diplo and DJ Snake Just Tore David Guetta Apart For Blatant Ripoff
There are instances where musician accuse other musicians of ripping them off, but when you listen to the two tracks it's not terribly obvious. This is not one of those times.
DJ Snake and Diplo recently called out David Guetta for making a track that sounds to us like a very blatant ripoff of their smash hit "Lean On".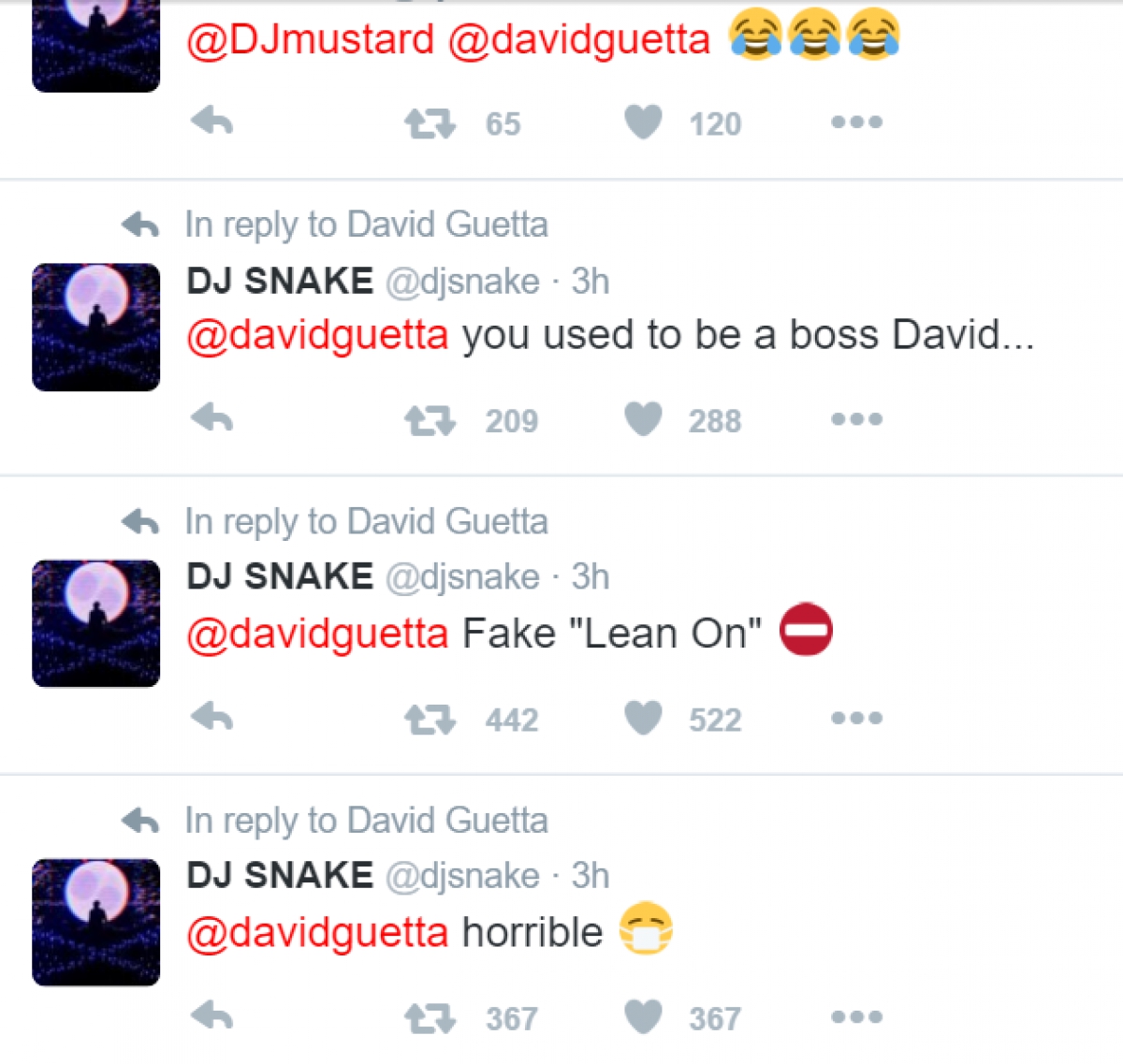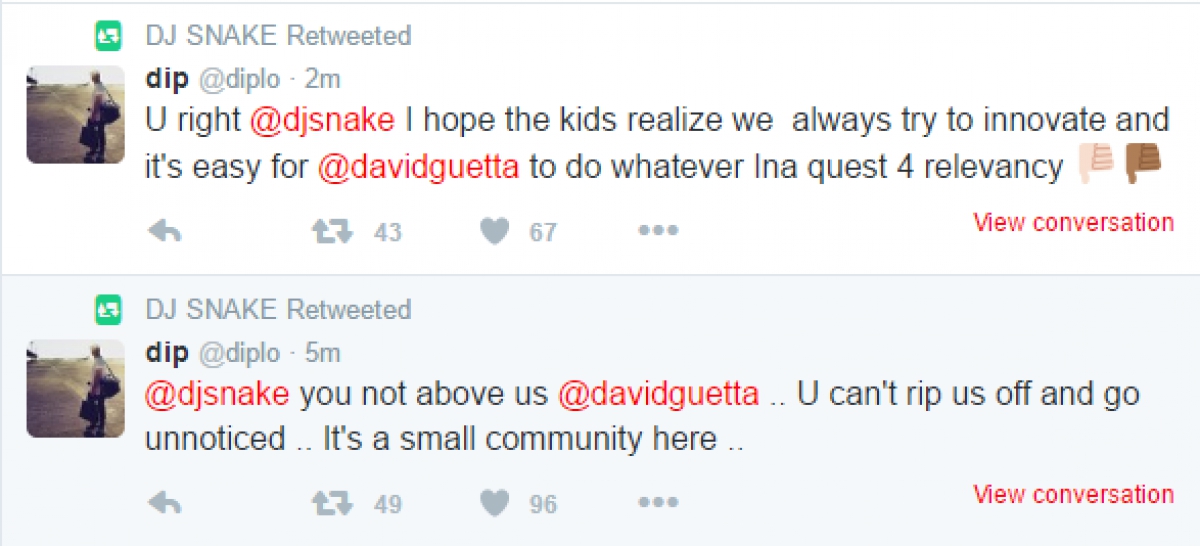 [Screenshots via YourEDM]
Those tweets have since been taken down, but Diplo left the following two up.
Listening to the two track side by side, it's hard to argue with DJ Snake and Diplo's point: