Our Prayers Have Been Answered, Bonnaroo is Upping Your Pooping Experience
There is no Hell like the festival porta-potty. The memories of such disgusting encounters have been burned into our memories and torment our dreams for life.
At music festivals, where tens of thousands of festival goers shit with such urgency and desperation, the fear of opening the toilet door is enough to make your nose hairs curl. For some, this experience alone can be a deal-breaker for would-be attendees. For others, each encounter festival attendants tempt fate that there will be toilet paper upon entrance into the dreaded hot plastic box from hell.
Luckily, Bonnaroo is taking measures to make sure you poop with greater peace of mind.
The festival is constructing onsite facilities that will hold 300 public toilets. By investing capital into developing permanent underground plumbing, Bonnaroo is ensuring that fans will have a safe place to shit for years to come.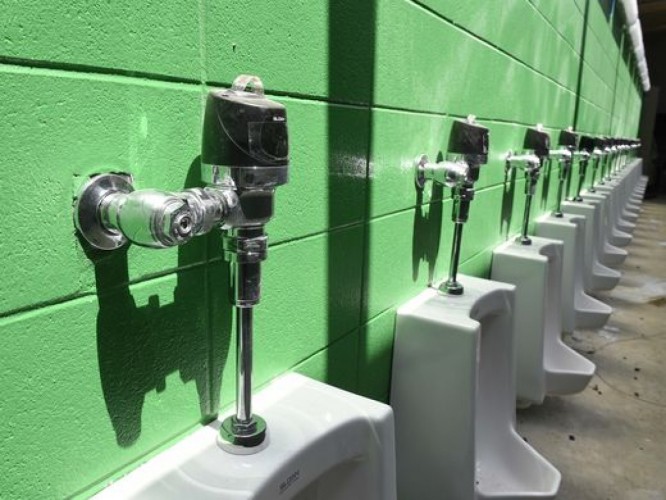 (Behold these beauties - Courtesy of The Tennessean)
"We always want to stay ahead of the curve and create the best experience we can for the fans," Bonnaroo co-founder Rick Farman said in an interview with The Tennessean.
"One of the things we heard feedback from the fans on is that, obviously, the Port-O-Let experience is not as comfortable as permanent bathrooms. We decided that would be a good place for us to spend some of our investment capital, and now we're really glad that it's going to be out there this year."
In addition to more restrooms, the festival is constructing 58 more water refill stations to help ensure the safety and comfort of fans in the dusty and humid heat of Manchester, Tennessee.
With less than a month away, Bonnaroo is gearing up for another big year featuring headliners Pearl Jam, LCD Soundsystem, J.Cole, and Ellie Goulding. The event will take place June 9-12th.
H/T: The Tennessean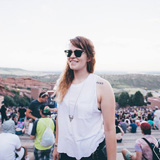 Devin Culham
Born and bred with the Detroit techno scene, I pledge my allegiance to the underground.