3 Big-Name DJs Team Up to Bring Their Alcoholic Popsicles to Market
Sebastian Ingrosso, Axwell and Alesso have teamed up for a new business venture that will see the superstars not on stage, not in the studio, but in the supermarket.
The world-renowned Swedish DJs are looking to bring their N1CE Frozen Cocktails to market with the goal of making these tasty alcoholic popsicles as popular as beer and cider. Coming in four flavors - Mojito, Strawberry Daiquiri, Pina Colada and Margarita - and containing 5% alcohol, the N1CE Frozen Cocktails were first launched in festivals and clubs in Sweden, Denmark and Cyprus. But now, the DJs are looking to bring their delicious concept to bars, restaurants, hotels and retailers worldwide.
Their alcoholic popsicles are the flagship product for what is intended to be a new lifestyle brand founded by Sebastian Ingrosso and Chief Mixologist Jimmy Dymott, led by President and COO Mikael Drene and in partnership with DJs Axwell and Alesso. They sold 250,000 units in the first three months and have raised $65,133 from 13 investors.

"Thanks to everyone for their support and for following us this past year. This has been the wildest ride a business could ever be. We've really hit on something special with the taste, packaging, convenience and concept, and a brand name that goes the distance.
We've cracked the code on how to bring mixed drinks to the public in a ready-to-serve frozen cocktail. This summer, we're contracted into festivals that have over 2,5 million attendees, which is the push we need to go global with our brand. The overall market potential for this is huge, not just in festivals and in the music scene, but in hotels, restaurants, beach clubs, retailers, groceries, convenience stores --you name it and we're going there.

We're going to be into eleven countries by the end of the year, and more in the coming years after that. It's all attainable, all in reach.

We're inviting you to join us. Be an investor. Help us go global with N1CE Cocktails."

-Sebastian Ingrosso, Jimmy Dymott, Mikael Drené (May 16, 2016)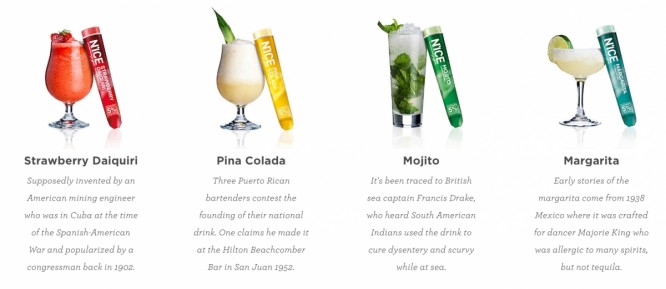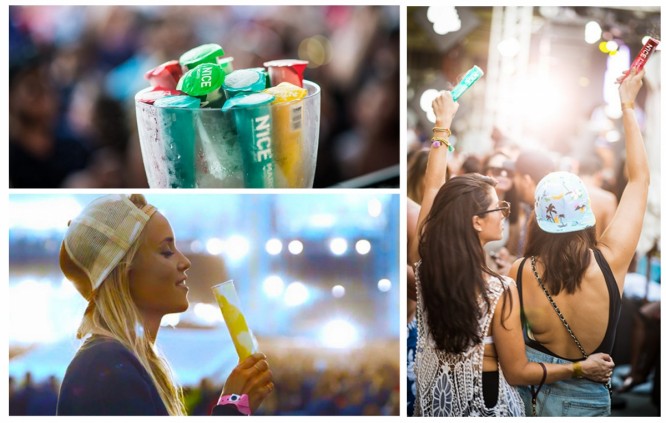 Jamie Lamberski
I'm a storyteller at heart, and music makes my world go round.