This Elderly Couple Raves 'Til 5am, Puts All of Us To Shame
This elderly Polish couple is teaching us that age is just a number.
Having read an article in a Polish newspaper, the couple who are in the late 70's found out about London nightclub Fabric. Consistently ranked as one of the top nightclubs in the world, the Polish couple were in London visiting their daughter, purchased their tickets online.
Speaking no English, the elderly couple was originally thought to be lost by club staff. Once the nightclubs employees realized the couple were there to party, Fabric was sure to provide the full-experience. With free drinks all night, including a few tequila shots taken by the couple, the duo were offered VIP access.

DJ and club promoter Jacob Hansen said that the couple certainly weren't afraid to get into the thick of it.
"They wanted to join in the party. They weren't interested in upstairs...She was really slow, so he went a bit more into the dance floor and got some dances with the young girls."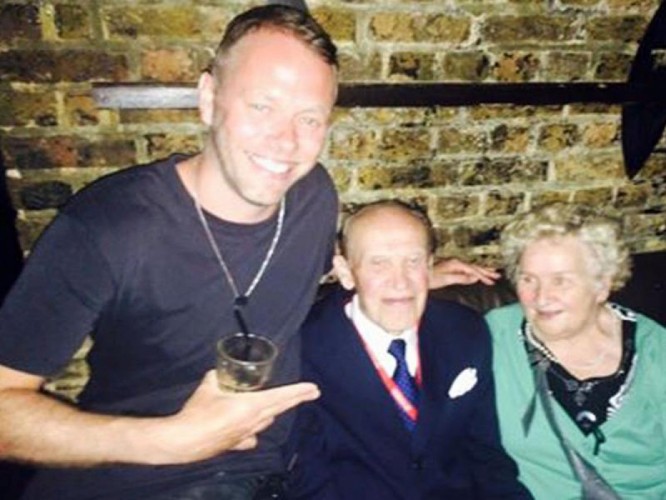 (DJ Jacob Hansen with the notoriously badass couple)
With later nightclub hours that the United States, the couple partied at Fabric until the early dawn.
"[T]hey were there until the end," said Hansen." They were really happy, they loved the crowd, it was really, really great. In 10 years of doing this every Sunday it's the best experience I've had — it's just amazing."

Our hearts are still recovering from the news of this fearless couple.