Electronic Dance Music Industry Now Worth $7.1 Billion Globally
The International Music Summit has been happening over the last few days in Ibiza.
The IMS features talks, presentations, and reports about dance music and the global industries and communities that surround it. Every year the IMS includes a report on the global state of the electronic music industry, that looks at the economic growth and trends in various aspects of the industry. This year's report concluded with an overview detailing the global economic value of electronic music, estimated at $7.1 billion.
Though the report notes that the rate of growth has slowed over the past year to 3.5%, it also notes that the overall outlooks is still positive, thanks to 3 main factors - the growth of streaming, powerful emerging markets, and the maturation and sustainability of the US market.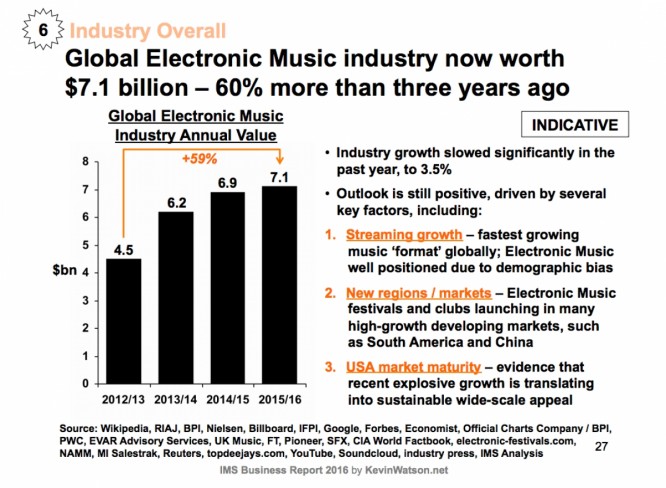 Read the full report here.
Check out full details about the IMS here.
Cover Image: Desert Sun

H/T: Bangin Beats